U.S. congratulates Pope Francis on his 4th anniversary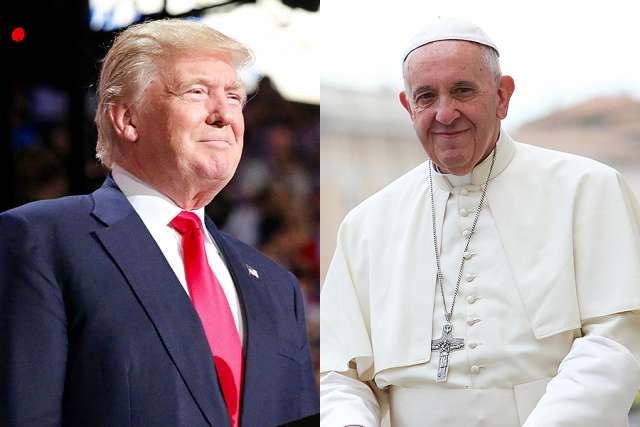 ROME –– On Monday, the anniversary of Pope Francis being elevated to the papacy, the United States offered its congratulations and wishes for collaboration in the future.
"On behalf of President Trump and the people of the United States, I offer my congratulations to His Holiness Pope Francis on the fourth anniversary of his election as Bishop of Rome and leader of the Catholic Church," said U.S. Secretary of State Rex Tillerson in a statement.
On March 13, 2013, then-Cardinal Jorge Bergoglio of Argentina was elected pope.
"The United States and the Holy See have worked together for decades to face global challenges such as trafficking in persons, food insecurity, epidemics, and the exploitation of religion as a tool to incite hatred and divide nations," Tillerson said in his statement. "Together we have built vital partnerships and cooperated to advance peace, liberty, and human dignity around the world.
"On this day I join millions of Americans, and people around the world, in congratulating the Holy Father and wishing him continued success in leading the Catholic Church to make a better world for all."
Not long ago it was President Trump who received a well-wishing telegram from the Vatican, congratulating him on taking office. "Under your leadership, may America's stature continue to be measured above all by its concern for the poor, the outcast and those in need who, like Lazarus, stand before our door," the message read.
The message closed with Francis asking God to grant the new president, his family and all America "his blessing of peace, concord and every material and spiritual prosperity."
The papal gesture of sending a telegram for a presidential inauguration is uncommon, but hardly unprecedented. It's not part of the usual diplomatic practice but some countries have come to expect it, as is the case with Italy or the United Sates.
Crux Staff contributed to this article.