Mural of Pope Francis kissing 'Devil Trump' appears in Rome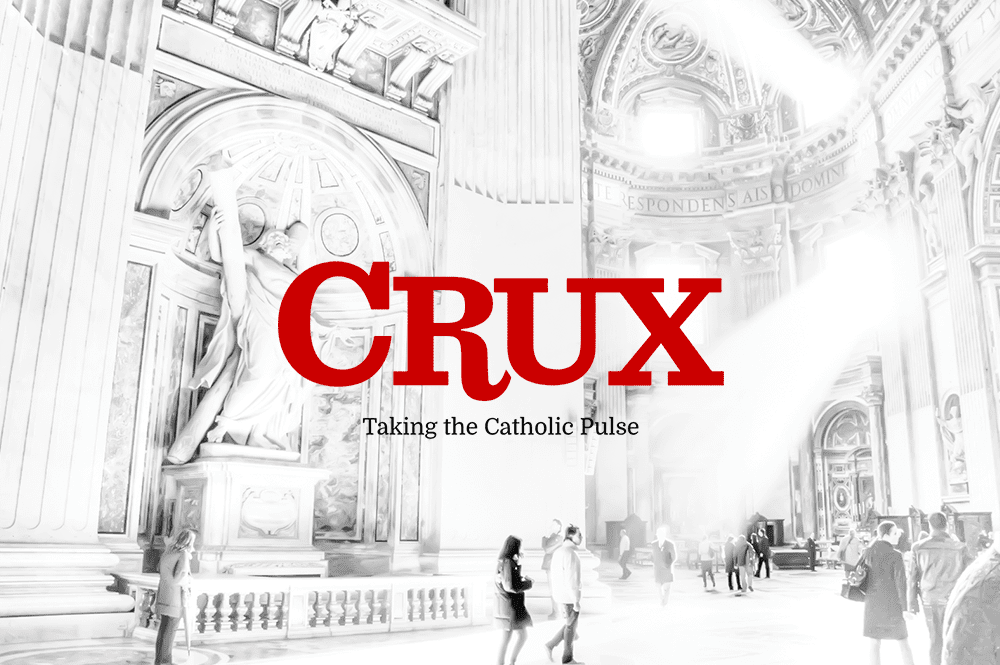 ROME — A new mural near the Vatican portrays Pope Francis kissing Donald Trump, the latest piece of street art depicting the pontiff which has appeared over the past few years on the streets of Rome.
The newest work shows the pope, with a halo, lip-locked with a gun-toting Trump, who has also grown a pair of devil's horns.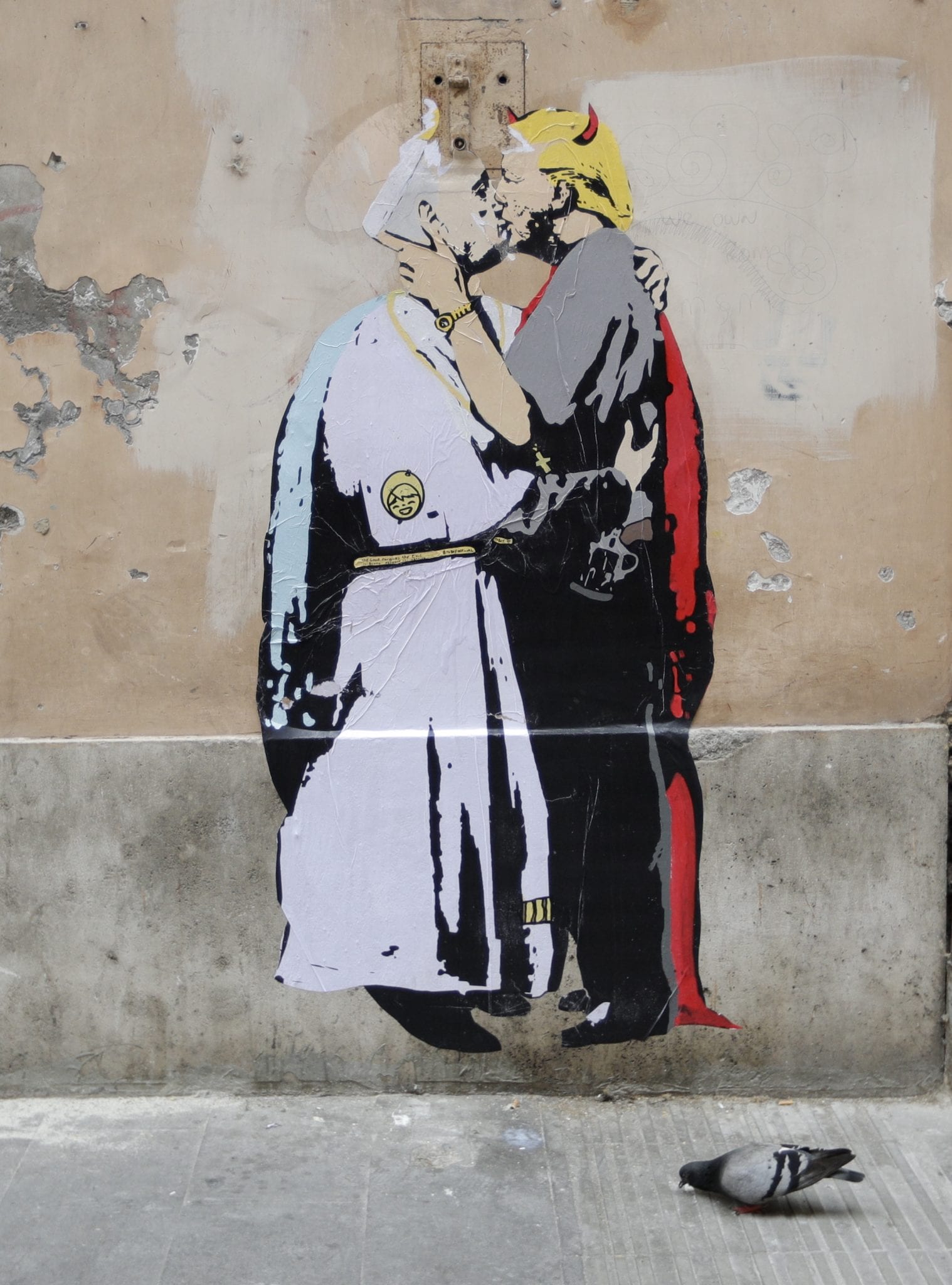 The piece appeared Thursday morning in the Borgo neighborhood, the warren of streets in front of the entrance to the Vatican.
In this work, a caption is written along the belt of the pope reading "The Good forgives the Evil" in both English and Italian. It was signed by TvBoy, a Spanish street artist who recently made headlines in the city by portraying Italian soccer legend Francesco Totti as the "Eighth King of Rome."
Trump is due to meet Francis for the first time in less than two weeks, on the morning of May 24 in the Apostolic Palace.
The mural evokes the controversy surrounding a 2011 advertisement by the Italian fashion company Benetton depicting Pope Benedict XVI kissing Sheikh Ahmed el-Tayeb of Cairo's al-Azhar University as part of its "Unhate" campaign.
The Vatican spokesman at the time, Father Federico Lombardi, said the advertisement was "unacceptable," and showed a "serious lack of respect" for the pope.
The same day, Benetton withdrew the ad, apologizing for "offending the sensibilities" of the faithful.
Francis has been the frequent star of Rome street art, with Roman artist Maupal drawing media attention with his playful portraits of Francis frequently appearing in the Borgo neighborhood.
The first was in January 2014, when he painted Francis as a flying superhero. He has also portrayed the pope as a street artist himself, and playing tic-tac-toe with a Swiss Guard standing watch.

TvBoy has also taken on the superhero theme, with another painting appearing on Thursday near Piazza Navona, depicting Francis opening his cassock, revealing Superman's outfit underneath.
Although popular with locals and tourists alike, the pictures never last long. The local police usually remove them within 24 hours.
Last year, a priest working at St. Peter's Basilica, Monsignor Americo Ciani, said the destruction of the work was a "great sadness," adding that those who ordered their removal "do not understand anything about art."