Francis: Facing tragedies like Barcelona and Congo, Christians look to God to console us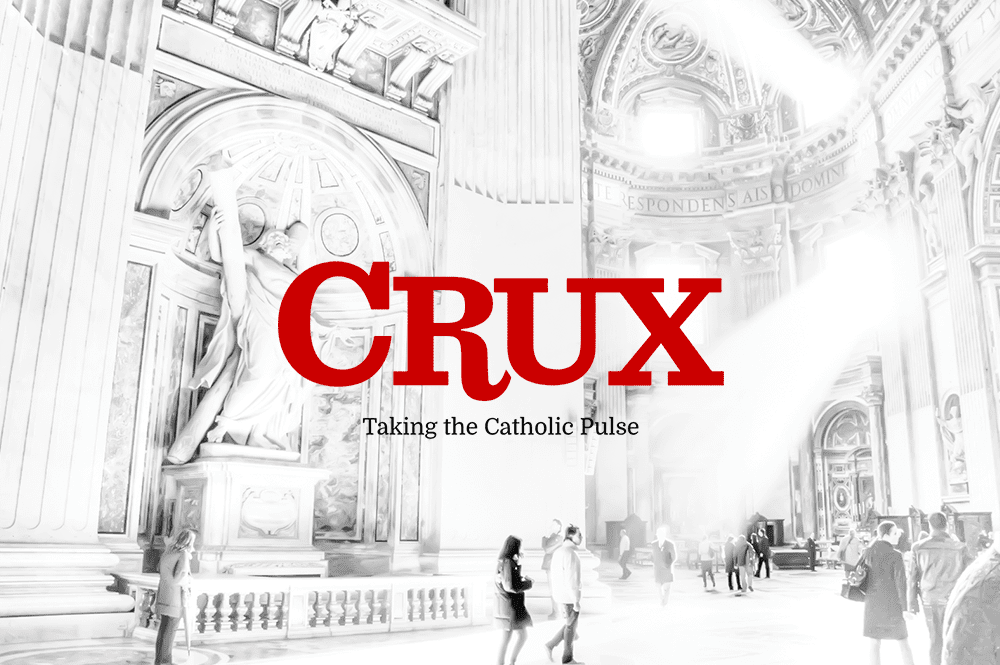 ROME – One only needs to turn on the TV to think that life is nothing more than a period of pain and suffering, but Christians know that beyond this existence there is a welcoming Father ready to wipe our tears and console us, Pope Francis said.
"Think of the faces of children frightened by war, of the cry of mothers, of the many broken dreams of young people, of the refugees who face terrible journeys… unfortunately life is also this," the pope said during his weekly general audience in the Paul VI Hall at the Vatican.
Francis cited as examples the terror attacks in Barcelona, Spain, and the landslides that killed over 200 people in the Democratic Republic of Congo.
"But there is a Father who cries tears of infinite mercy for his children," he continued, "a Father who awaits us to console us, because He knows our sufferings and has prepared for us a different future.
"This is the great vision of Christian hope, that extends over every day of our existence and wishes to uplift us," the pope added.
The theme of the pope's catechesis was drawn from the book of Revelations, and Francis reminded the faithful of how the last pages of the Bible show believers the ultimate horizon, the Kingdom of God. In the text, Heaven is imagined as an enormous tent where God will welcome us, wash away our sorrows and say "I make everything new!"
God "will use an infinite tenderness in our regards, like a Father who welcomes His children who have long struggled and suffered," Francis told a large and festive crowd gathered for the audience.
The pope warned that it's not Christian to walk "with the gaze bent downward" – "as pigs do" he added in an off-the-cuff remark – as if "in our lives there were no destination and no landing," forced to wander forever without meaning to our suffering.
The passage from Revelations should not be contemplated in an abstract way, Francis said, but in reference to having read today's newspapers "that report sad news that we all risk becoming addicted to."
But "God did not want our lives by accident," the pope said, "forcing himself and us into long nights in anguish.
"He created us because he wants us to be happy," he added.
Being Christian means having a new and hopeful prospective on life, the pope said, which is different from those who believe that happiness only rests in a nostalgic past or that joy can only be sporadic and short-lived.
"Those who before so many calamities say: 'But life doesn't make sense! Our journey is nonsensical'," the pope said spontaneously.
"We Christians don't believe that," Francis said. "We believe instead that beyond man's horizon there is a sun that shines forever. We believe that our happiest days are still to come. We are a people more of Spring than of Autumn: we notice the blooms of a new world rather than the yellowed leaves on branches."
Pope Francis asked all those present to ask themselves if they are people of spring or autumn, if they look at the fruit, the bloom, awaiting the sun that is Jesus; or if they live their lives with their heads down and disenchanted.
"We do not cherish nostalgia, regret or complaints: We know that God wants us to be heirs of a new promise and relentless growers of dreams," he added.
The pope finished his speech by painting the scene of Heaven, where the evil that so plagues us today in our lives will be eliminated and the embrace of God awaits us "with infinite tenderness." Jesus Christ will escort us to the gigantic tent of Heaven to meet with our brothers and sisters and offer God the memories of what we have lived in our lives.
"It will be beautiful to discover in that instant that nothing has been lost, not one tear and not one smile," Pope Francis said. "No matter how long our life has been, it will seem that we only lived in one breath. And that creation did not stop on the sixth day, but continued tirelessly, because God has always been concerned about us."
Finally on that day, he continued, our tears will extinguish and we will witness a God who makes all things new.
"Yes our Father is the God of novelties and surprises," Francis concluded. "And that day we will really be happy, will we cry? Yes: But they will be tears of joy."
After saluting the pilgrims and faithful of different countries in their respective languages, Francis expressed his closeness to the victims of the earthquake in Ischia, Italy, that killed at least two people and destroyed homes on Monday.
Francis gave his blessing to Poland, remembering that this weekend the national sanctuary of Jasna Gora will celebrate the feast of the Blessed Virgin Mary of Czestochowa on the 300th anniversary of the coronation of her miraculous effigy. The pope also joked with Spanish students who started singing together upon his arrival: "I thought that at the University of Salamanca they only taught you how to study books, instead you sing well, congratulations!"
The pope left the audience as chants and songs burst from the crowd.