Pope says prostitution tortures women, apologizes for Catholic 'clients'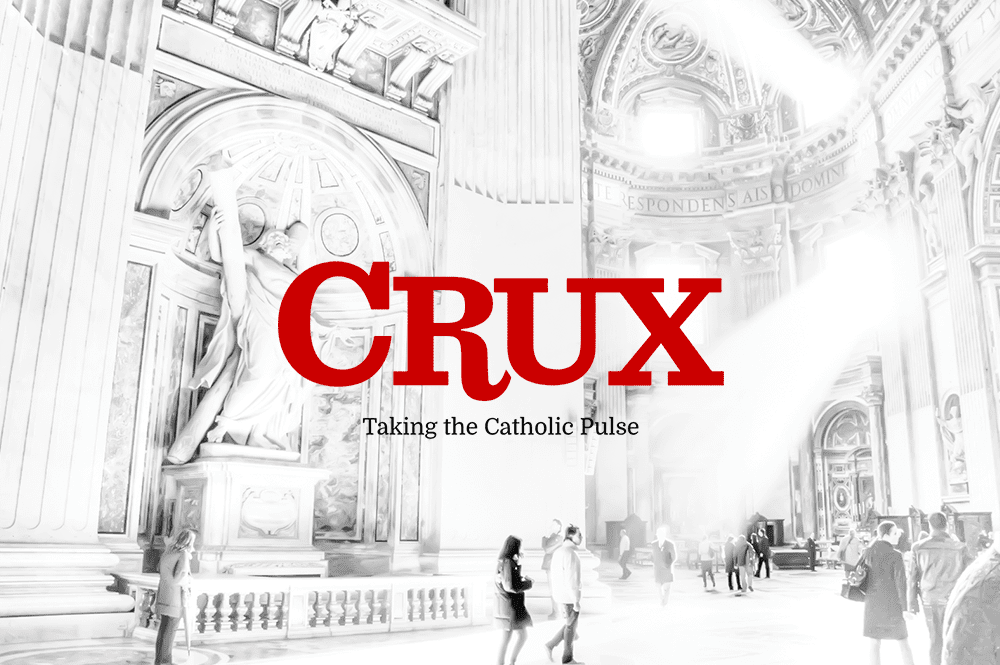 Pope Francis on Monday said prostitution is a form of "torturing women" and anyone who pays for it is a "criminal," responding to a young Nigerian victim of human trafficking who was forced to become a prostitute in order to pay off supposed debts.
"If a young person has this custom, he should drop it," the pope said, referring to paying for sex.
"He's a criminal. He can say 'But Father, can't I make love?' But this is not making love. It's torturing a woman. Let's not confuse the terms," he added, to the applause of those present.
"I ask for forgiveness for all the Catholics who commit this criminal act," the pope said.
"It's slavery," Francis said. In Italy, he added, it's plausible that "90 percent are baptized, Catholics … I think of the disgust these young women must feel when these men make them do anything."
The pope's words came during a second set of remarks to some 300 youth gathered in Rome this week to provide suggestions for a major summit of bishops from around the world, called a Synod of Bishops, set for October. The youth event is taking place in Rome's Pontifical Maria Mater Ecclesiae College, not far from the Vatican.
The pontiff then told the story of a nightclub in Buenos Aires, his former diocese, which burned down in 2004. Some 200 people died in the incident, and 1,500 were injured. The blaze was started when a pyrotechnic flare was set off and ignited foam in the ceiling. The pope said that when he'd gone to visit the wounded in the hospital, he found elderly men in the ICU.
"They'd lost their senses after a stroke," Francis said. "They told me: they were brought here from a brothel. Elderly, young, these girls endure everything."
"I ask myself, and ask you, is the Church still too chauvinistic … to truthfully question itself on this matter of the clients?" he said.
What women forced into prostitution go through, he said, "is unbelievable."
During his remarks, he spoke about having encountered survivors of human trafficking many times, including meeting a young woman who, after not being able to collect the daily minimum twice, got her ear cut off.
After being kidnapped or deceived by their traffickers, they begin to work "to defend themselves," he said, becoming victims of what he described as "defensive schizophrenia," isolating their hearts and saying simply "this is my work."
Francis acknowledged that even though women are often in a better position to help these young girls, they can also be the ones selling them, even by fellow believers. Women, he said, are exploited, even "by people who call themselves Catholics."
"I celebrate that the youth is fighting against this," he said. "It's a sick mentality which leads to the exploitation of women. The problem is grave. I would want for young people to fight this."
The Nigerian young woman who addressed the pope told him her story.
"My name is Blessing Okoedion and I'm Nigerian," she said. She spoke about being trafficked four years ago, in an experience she described as "dramatic," and which took away her dignity.
Yet, she said, in her faith in a God who "doesn't sleep," she found the courage to escape the "hell" she was living in, and found her "resurrection" in a community of nuns. She asked the pope how she can help youth become conscious of this "crime against humanity," as Francis has often labeled modern day slavery, one of the most profitable illegal industries together with arms and drugs dealing.
Okoedion also told Francis that many of those who go to a prostitute are Catholics.
Francis has denounced the commercialization of persons since he was the archbishop of Buenos Aires from 1998 to 2013. Since being elected pope, he's launched a full-court press against this illegal industry, which, according to United Nations statistics, involves an estimated 40 million people.