New space age requires cooperation, pope's astronomer says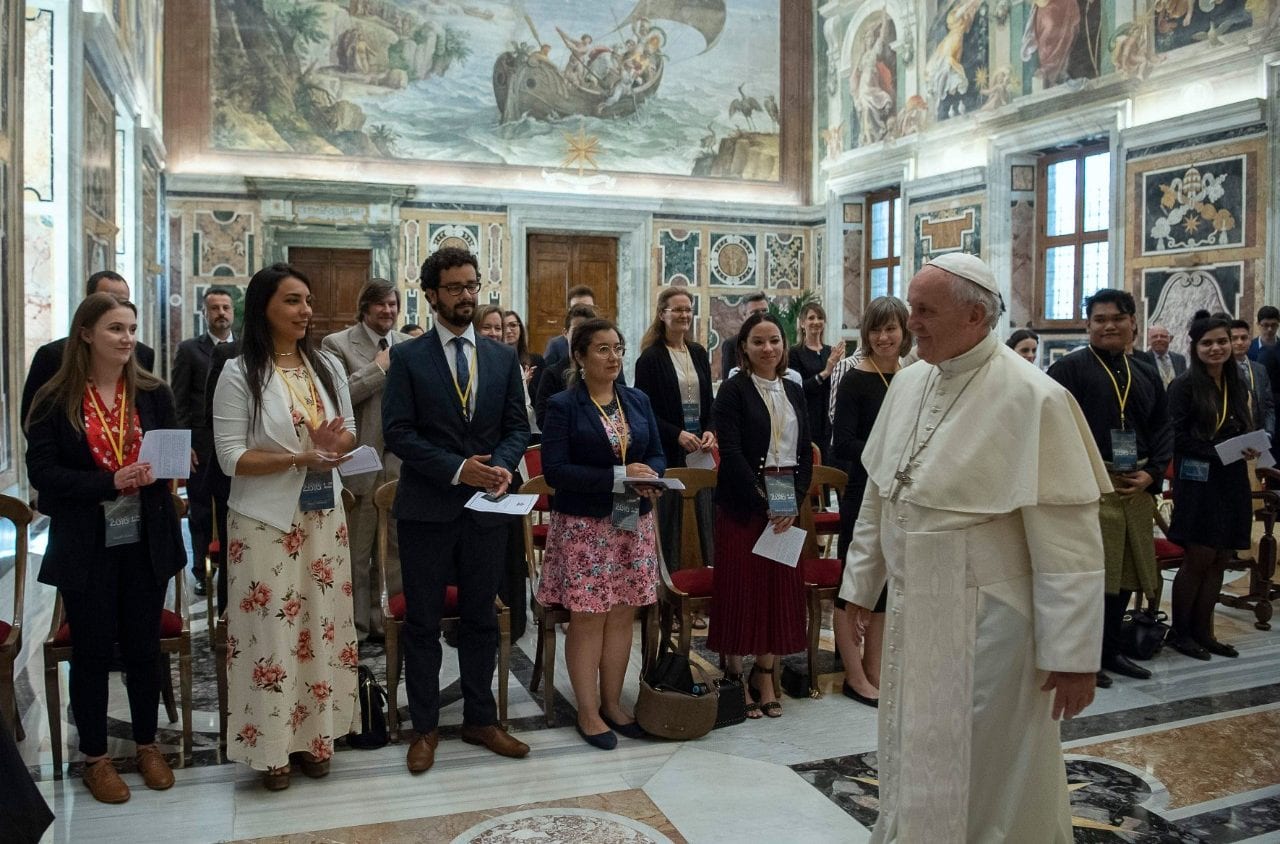 ROME – Earth might be on the verge of a new space age. United Nations data shows that 90 countries already have government space programs, just as private enterprises race each other to conquer the final frontier.
Yet, according to the "pope's astronomer," as space gets increasingly crowded, it's essential for everyone to get along and follow the rules.
"A lot of the 'Johnny-come-latelies' in America, Elon Musk and the like, basically have to realize that they are getting into a field that has been active for over 50 years," said Jesuit brother Guy Consolmagno, planetary scientist and director of the Vatican observatory since 2015, in an interview with Crux.
"We love to have private enterprises in space, but people have to learn to work together so all of us can use its resources," he added.
The business magnate Elon Musk, founder of SpaceX, has been looking to the stars for his next great enterprise, promising tourist space-shuttles, planetary colonization and even 12,000 satellites that could guarantee high-speed internet for all.
United States President Donald Trump's desire to create a "Space Force," which would qualify as an independent sixth military branch, promises to give even more thrust to private companies, including Space X, Amazon.com and Virgin Group, opening up investment and financing possibilities.
This space rush also presents its challenges, including a growing amount of debris fogging Earth's orbit, and raises questions concerning who owns the spoils found when mining an asteroid or planet.
"Space seems big but in fact there are spaces that are getting crowded," Consolmagno said.
"These are issues that we need international agreements on, and it's worth the while of private people to agree, because no one is going to invest into a space venture if the resources and the data that you are mining could be pirated," he added.
Consolmagno represented the Holy See during the UNISPACE+50 summit in Vienna, celebrating the 50th anniversary of the first UN conference on the Exploration and Peaceful Uses of Outer Space, where he stressed the Vatican's wish that "outer space remains peaceful" and benefit everyone.
"The potential for development through space technology is immense, and the best way to make use of this potential is through international cooperation," he said in his June 21 statement.
The summit was one of many endeavors that the Vatican has partaken in, placing the Church's teaching, and especially Pope Francis's 2016 encyclical on the care of the environment, Laudato Si, in the wider context of the cosmos.
This summer, 24 undergraduate and graduate students from 18 countries are participating in the Vatican Observatory Summer School in Astrophysics, June 4-29, a four-week intensive program with this year's theme "Stellar Variability in the Era of Large Surveys."
The Vatican has been hosting this school every two years since 1986, with the entrance requirement being that participants wish to become actual professional astronomers. The groups are incredibly diverse, coming from different economic and social backgrounds and with no discrimination in terms of religion or gender. This year, the majority of the students attending the course are female.
"Our schools generate the next generation of leading astronomers," Consolmagno said, adding that 80 percent of the school's alumni are still active in astronomy, and two members of the faculty are also alumni.
Francis met with participants at the Clementine Hall in the Vatican June 14, where he encouraged them never to fear to learn more.
"You come from many different countries and cultures, and you have different specializations," the pope said. "This reminds us of how diversity can unite toward a common study objective, and how the success of that work also depends on such diversity, because it is precisely from the collaboration between people from different backgrounds that a common understanding of our universe can be born."
Dante Minniti, professor and director of the astrophysics doctorate at Universidad Andrés Bello, Chile, is responsible for proposing the theme for the summer school which will teach students to learn how to deal with datapoints that consider over ten thousand stars.
While speaking to the students, Francis made a comparison between the massive datasets and the flood of information that people are confronted with every day, saying that how they manage that data can "offer hope also to those who in the world feel overcome by the technological revolution of Internet and Social Media."
The Vatican observatory is well known in the world of astronomy. Brother Robert Macke, whose research focuses on the physical properties of meteorites, will be joining the NASA science team for a mission called Lucy studying the Trojan asteroids surrounding Jupiter.
"Everybody in astronomy knows who we are and knows what we are doing and is very comfortable with the fact that the Vatican is one of the institutions supporting astronomy," Consolmagno said, adding that sometimes the greatest resistance to the pursuit of science comes from the pews.
"We feel that part of our mission is to remind the devoutly religious people that science was something that we in the Church invented, that we support," he continued. Looking at the universe is important because it allows us to "become closer to the creator," Consolmagno said, and "not because it will make you rich or give you a better Tesla."
Even before Paul VI's speech for the moon landing, the Vatican has held a keen interest in space and today continues this legacy by promoting cooperation, diversity and peace even beyond the Earth's stratosphere.
"Accidents will happen, we have to be prepared for that," Consolmagno said, stressing that for this reason it's particularly important to be forthcoming with information and to follow the international agreements that regulate space.
"The difficulty with rules is how to enforce them. They only work when everyone agrees to follow them," he said.