Vatican highlights plight of internally displaced migrants during digital press conference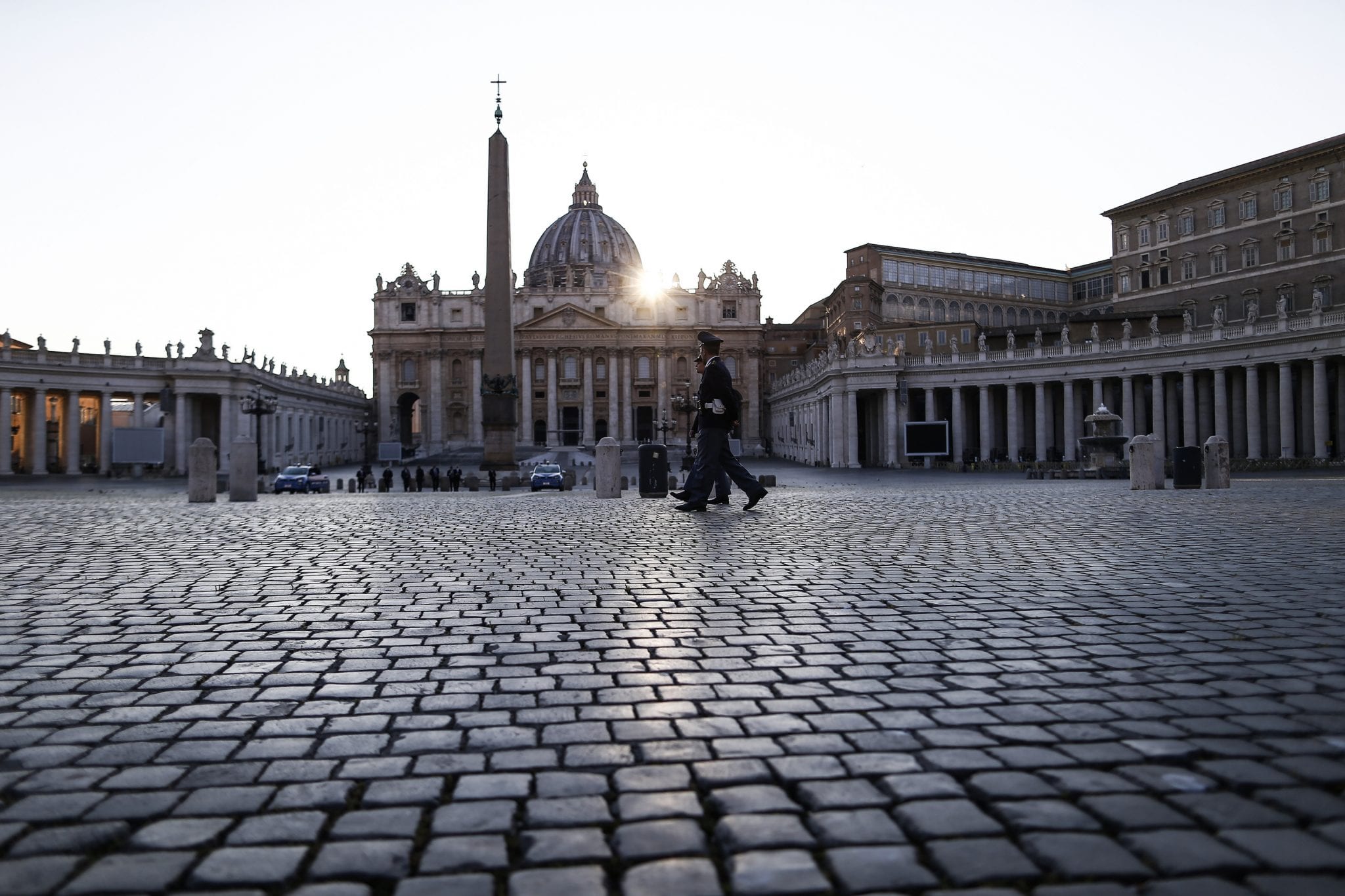 ROME – With coronavirus restrictions gradually beginning to ease in Italy, the Vatican Tuesday caught up to much of the rest of the world, holding its first digital press conference for journalists on a new set of pastoral guidelines on care for people who have been internally displaced.
"There are many needs which did not go away just because we've focused on COVID-19 the past few weeks," said Canadian Jesuit Cardinal Michael Czerny May 5 in a livestreamed press conference with journalists.
Undersecretary of the migrants and refugees section of the Vatican's office for Integral Human Development, Czerny insisted that "the need for attention to migrants and refugees and victims of human trafficking is no less today than it was six months ago or one year ago," despite the COVID-19 pandemic.
This also goes for internally displaced people, Czerny said, saying the new guidelines are a matter of "continuing to respond to the full range of people's needs and vulnerabilities."
Livestreamed on the Vatican's YouTube channel with journalists set to ask questions tuning in via Skype, the press conference marked a first for the Vatican. While the Vatican press office has livestreamed previous news conferences and has brought journalists in through Skype before, it has never been an entirely virtual experience.
Published May 5, the "Pastoral Orientations on Internally Displaced People," are the product of two different consultations with Church leaders and partner organizations in 2019, and they also include the contributions of practitioners and scholars working in the field of the internally displaced.
The guidelines are the latest in a series of booklets and pamphlets Czerny's office has published about people on the move, following a 2017 booklet on 20 pastoral action points on migrants and refugees for diocese, parishes and religious congregations to use, and a set of guidelines published in 2018 on human trafficking.
Offering a general overview of what it means to be internally displaced, the guidelines will likely be followed up on in the coming months with another document focusing specifically on what Czerny called a new category of people displaced by climate change.
According to Czerny, the new guidelines are meant to be a resource for government and ecclesial leaders as they try to apply best practices in welcoming, protecting, promoting and integrating the world's roughly 50 million displaced people.
Italian Father Fabio Baggio, who is also an undersecretary of the migrants and refugees section of the Vatican's office for Integral Human Development, told journalists during the press conference that according to the most recent data from the Internal Displacement Monitoring Centre, some 33.4 million new internally displaced registered throughout the world in 2019.
Of these, roughly 8.5 million were forced to leave their homes due to conflict of various kinds, while 24.9 million were forced to leave due to some sort of natural disaster.
"The huge extent of this forced migration, together with its frequent invisibility and the vulnerability that this provokes, broadly justifies" the Vatican's interest in the issue, he said, and, quoting Pope Francis's Easter morning blessing, adding that, "This is not the time for indifference."
"The whole world is suffering and must find itself united in facing the pandemic. The Risen Jesus gives hope to all the poor, to those who live on the peripheries, to refugees, and to the homeless," he said. "Don't let these weaker brothers and sisters, who populate cities and the peripheries all over the world, be left alone."
Amaya Valcárcel, international coordinator of advocacy for the Jesuit Refugee Service, said that in her view, the biggest problem with the internally displaced "is their invisibility."
"National governments and even international organizations focus their attention on domestic or other migration issues," she said, noting that another problem is "the limitation of access to displaced populations" due to conflict or the failure to adequately identify their needs.
"The social economic crisis produced by COVID-19 may result in a greater invisibility and greater restrictions on IDPs," she said.
Czerny said that it is still too early to tell what the impact of the coronavirus will be on the internally displaced, but "We are learning."
"It was already an important learning exercise to bring out attention onto the IDPs and to discover their reality and to discover what the Church is already doing" with the guidelines, he said, adding that what impact the pandemic will have on this is "ongoing."
"What I can say is that in this case, the virus is not impressed by the categories that we normally use to divide people, saying these are the important ones and these are the unimportant ones, these are the very visible ones and these are the invisible ones."
"As pope said, we are all in the same boat," he said, insisting that in his view, the key insight the Church is trying to apply not only to IDPs but to all vulnerable populations, "is access to the basic services that everyone needs."
"In this case that access is not only a question of justice and of human dignity, but it is the essential axiom of public health," he said, "because if we do not help each and every one to resist the virus, the virus will continue to spread. This is an application in reality of very fundamental Christian principles."
Follow Elise Ann Allen on Twitter: @eliseannallen