ROME – At his Vatican funeral Saturday, the late Cardinal George Pell was praised for his "greatness of intellect and heart," and, in an allusion to his conviction followed by eventual exoneration on sexual abuse charges in his native Australia, for bearing an "unjust and painful condemnation" with "dignity and interior peace."
For decades Pell was an influential, tone-setting figure both in Australia and the Vatican. Pell died unexpectedly Tuesday due to heart complications after a routine hip surgery at the age of 81.
His funeral was celebrated Saturday morning at the Altar of the Chair in St. Peter's Basilica by Italian Cardinal Giovanni Battista Re, dean of the College of Cardinals.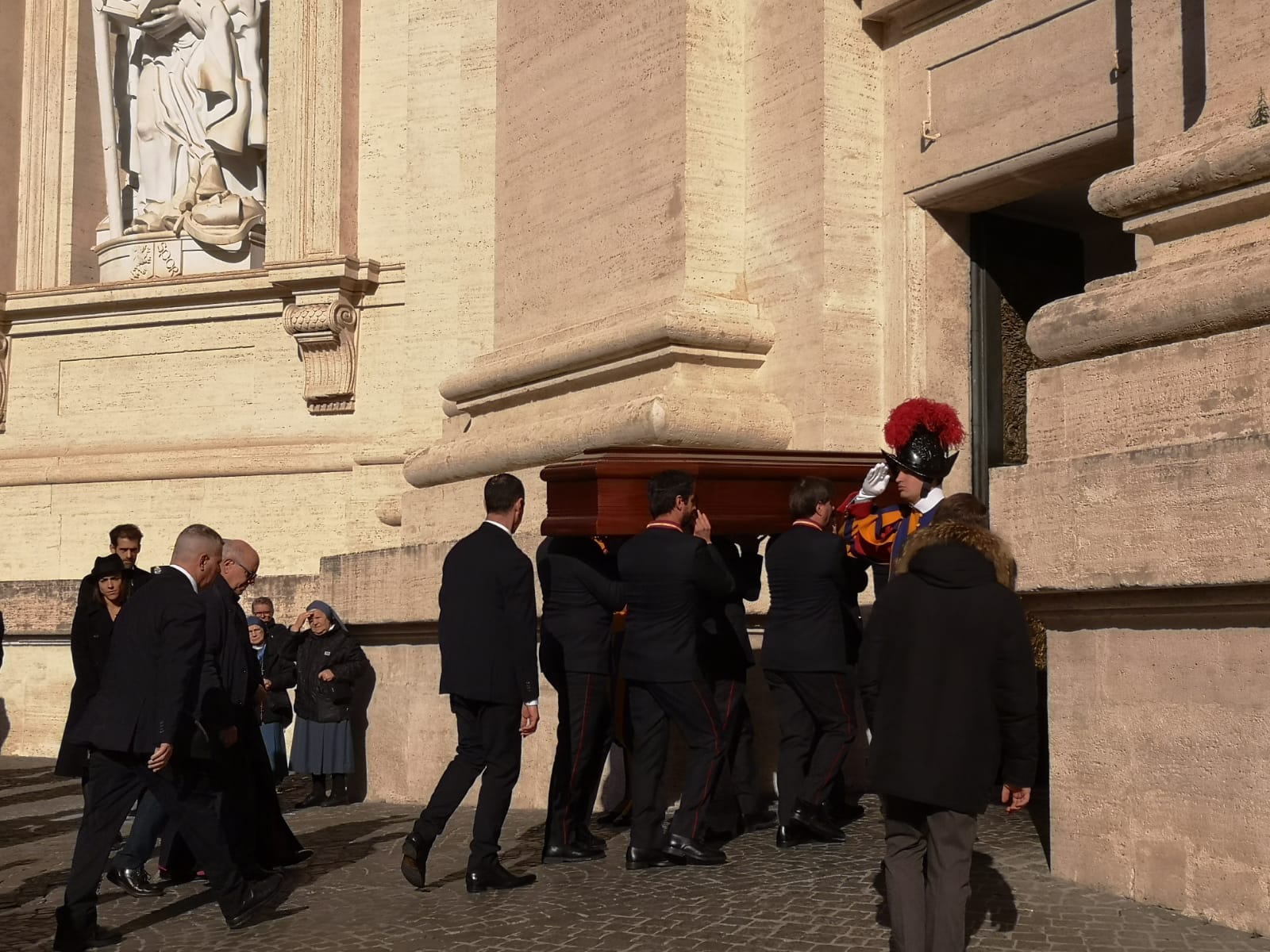 Re said the day's famous reading to "be ready, for you know not the day nor the hour" is especially apt for Pell's sudden death, which "took us all by surprise."
RELATED: Cardinal George Pell, a giant in more ways than one, dies at 81
Not only had Pell attended the funeral of the late Pope Benedict XVI just days prior to his own passing, Re said, but he appeared to be in relatively good health despite his age.
An ardent conservative who was considered one of the Catholic Church's most polarizing figures, Pell was appointed Archbishop of Melbourne in 1996 and Archbishop of Sydney in 2001, receiving his red hat from Pope John Paul II in 2003.
In 2013 Pope Francis named Pell as an original member of his council of cardinal advisors and, in 2014, brought him to Rome to clean up the Vatican's finances as president of the Holy See's Secretariat for the Economy.
Pell stepped aside from that role in 2017 when he was charged with abusing two choirboys while archbishop of Melbourne in 1996. He maintained his innocence but was convicted in a second trial after the first ended in a hung jury, and spent over 400 days in prison before eventually being acquitted in April 2020 by Australia's High Court.
He then wrote a three-volume set of prison diaries, providing readers a look into his daily routine in prison and his personal and spiritual reflections.
RELATED: After George Pell, they broke the mold for Catholic cardinals
Recalling Pell's life and ministry, Re said Pell "in many situations was a strong-willed and decisive protagonist, characterized by the temper of a strong character, which at times could appear harsh."
The experience of his trial, condemnation and imprisonment was one "of great suffering," Re said, but one "borne with trust in God's judgement."
Pell was "an example of how to accept even unjust punishments with dignity and inner peace," Re said, saying faith and prayer were "of great comfort and support to him in this sad affair."
As a pastor, Re said Pell governed both the Melbourne and Sydney archdioceses with "a strong and clear leadership," and with an "untiring dedication."
"A man of God and of the Church, he was characterized by a deep faith and a great solidity of doctrine, which he always defended without hesitation and with courage, concerned only with being faithful to Christ," Re said.
Re, who turns 89 on Jan. 30, closed by entrusting Pell to God's mercy, asking that he be welcomed into heaven with "the peace and intimacy" of God's love.
As is customary for the funerals of cardinals, Pope Francis arrived at the end of the Mass to give Pell a final commendation and farewell, offering prayers and a blessing for the deceased from his wheelchair.
Pell's body will now be flown back to Australia to be buried in St. Mary's Cathedral in Sydney.
Around 50 cardinals and 500 faithful were in attendance at Pell's funeral Mass, which is considered a higher-than-usual turnout when a cardinal passes.
Among those in attendance was Italian Cardinal Angelo Becciu, who served as sostituto, a position akin to a chief of staff, at the time Pell was in the Vatican and when his legal troubles began, and who is now among 10 defendants standing trial for financial crimes in relation to a contested London real estate deal.
Pell long considered Becciu a nemesis, accusing him of blocking his reform efforts and even of possibly diverting money to Australia to help fund the accusations against him. Becciu has denied these allegations, and, in the wake of Pell's death, he released a statement in which he said "I pray the Lord to forgive [Pell] for feeding the slanderous suspicion that I was the one who conspired against him."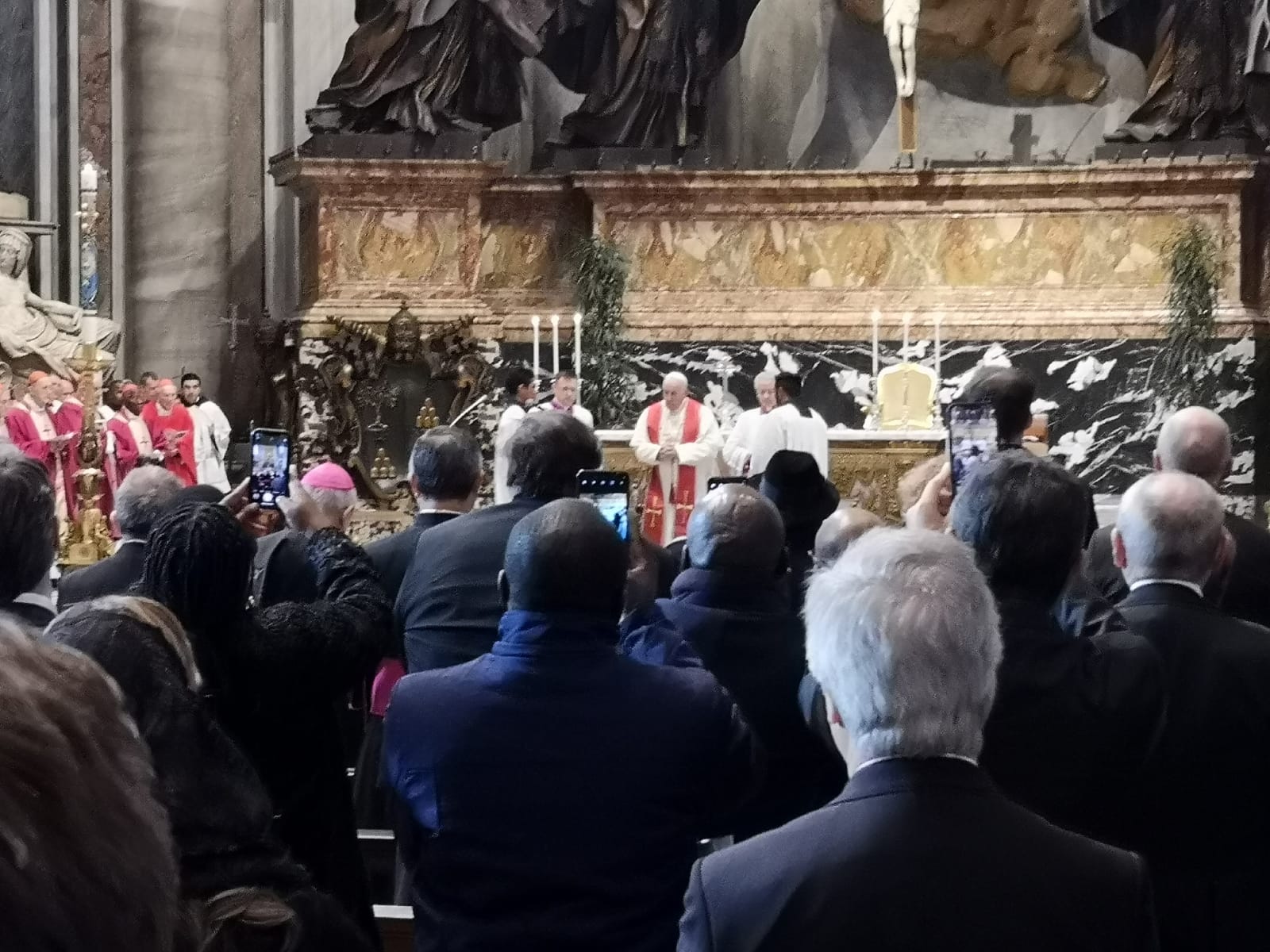 Also in attendance was Libero Milone, the Vatican's first auditor general, whom Pell hired to conduct a comprehensive audit of the Vatican's finances, but who was fired just two years into a 5-year term under dubious circumstances.
Milone is now attempting to sue the Vatican for $9.6 million in damages for wrongful termination.
The days before Pell's funeral were overshadowed by fresh controversy stirred by confirmation that he had been the author of an anonymous letter on the next conclave that circulated last year describing Francis's papacy a "disaster," and also a recent article Pell wrote describing Francis's upcoming Synod of Bishops on synodality as a "toxic nightmare."
Follow Elise Ann Allen on Twitter: @eliseannallen