Myanmar's drama isn't a Vatican soap opera, but a suffering church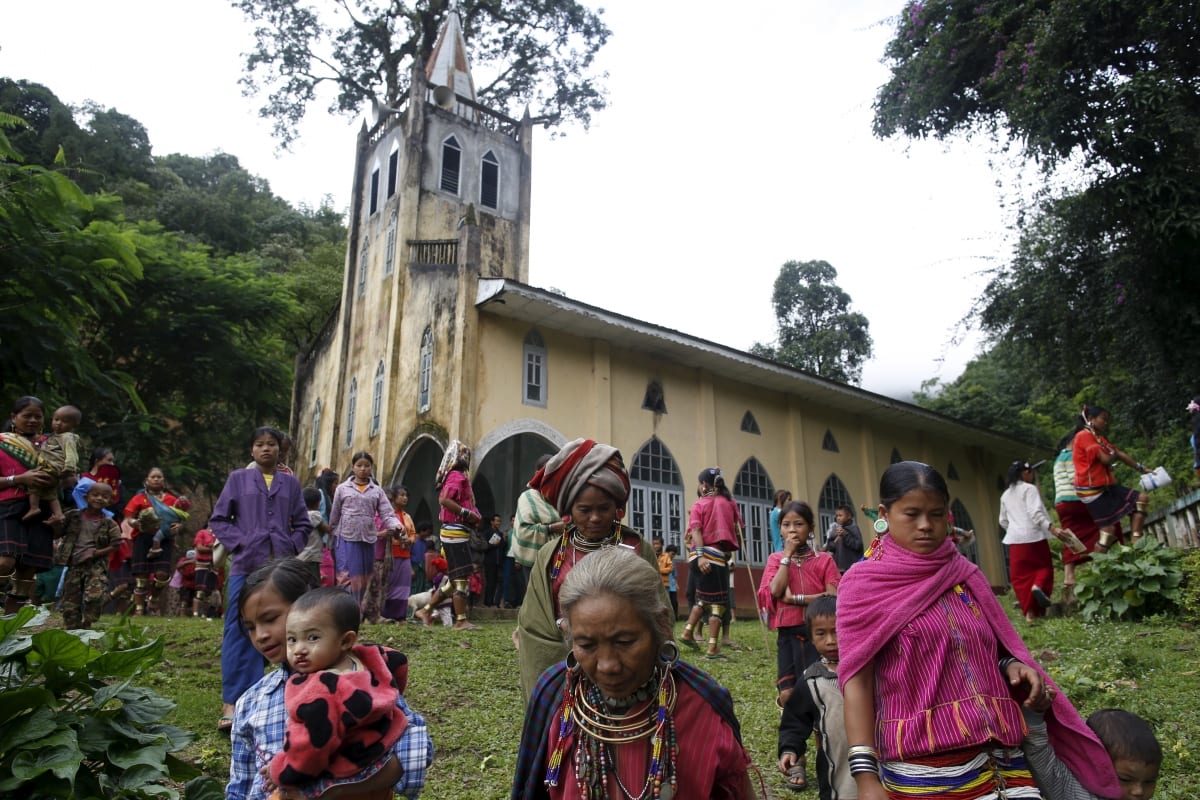 One perennially frustrating dynamic of Western attention spans is that we tend to focus on other people and places only when they intersect with our concerns, not theirs. Myanmar, also known as Burma, is currently a good example of the point.
It's a southeastern Asian nation of roughly 53 million people, around 80 percent of whom are Buddhist but with important Christian and Muslim minorities. Two stories out of Myanmar recently have obvious Catholic relevance, and it's depressing to contemplate which one has had, by far, the greater traction in the West.
The first pivots on the Knights of Malta, and a showdown between the order and the Vatican under Pope Francis.
The drama began on Dec. 8, 2016, when the order decided to oust Albrecht von Boeselager, the group's chancellor. Since then, Pope Francis announced the creation of a panel to look into the situation, the Knights initially rejected its authority due to their status as a sovereign state, and the Vatican reaffirmed its determination to forge ahead.
Shortly thereafter Francis asked Grand Master Fra' Matthew Festing to resign, declared Festing's recent acts of governance "null," and said he would appoint his own overseer. Last Saturday the Sovereign Council of the order accepted Festing's resignation and vowed to cooperate with the pope's intervention.
The most-ventured explanation for why von Boeselager was dumped is that on his watch, a charitable program run by the Knights became involved in a condom-distribution scheme in Myanmar. Do an internet search for "Catholic" and "Myanmar" and you'll be off the races, drawn into discussions about tensions in the Church pivoting on the Pope Francis v. Cardinal Raymond Burke, progressives v. conservatives, Germans v. Anglo-Saxons and Italians, etc.
By now the affair has been widely chronicled, and doesn't require additional comment. For our purposes, the point is that Myanmar functions in this setting as a backdrop to a story in which Westerners are the lead actors.
On the other hand, there's another story of obvious Catholic interest right now in which Myanmar isn't a bit player but the main protagonist.
As Crux reported, Myanmar's military finally confirmed they have indeed arrested two Baptist clergy (not Catholics as originally suggested) and charged them with aiding rebels in the country's eastern Shan State. According to the country's official state news agency, Dom Dawng Nawng Latt and La Jaw Gam Hseng have been accused of serving as "informers and spreading false news on behalf of the armed insurgents."
The report said the military believes the two church leaders "gave information of the Tatmataw's [army's] activities to the armed groups, gave them money and spread rumors to foreign media so as to arouse mistrust of the government among public and international communities," a charge denied by the Kachin Baptist Convention.
By "spreading rumors," what the report means is that the two clergymen had helped journalists cover the military's bombing of a Catholic church and school in Shan State in late November. The two men were abducted soon afterwards, on Dec. 24, and their fate was unknown until the official announcement. Reportedly, the Baptist leaders offered to help journalists visit the site because local Catholic priests had been intimidated by the military.
As recently as Jan. 10, a military official denied having any knowledge of the clerics' whereabouts, and suggested they had been taken by rebel forces. Now, however, they're saying the two men face serious charges.
"Those arrestees will be handed over to the relevant police station systematically in order to take action against them under the law," the state agency's report said.
All this comes against the backdrop of mounting persecution of religious and ethnic minorities in Myanmar.
In recent years, organizations of Buddhist radical monks, such as one called "Ma Ba Tha", have increased their campaigns against religious minorities and successfully helped introduce four laws for the "Protection of Race and Religion," building almost insurmountable hurdles to conversions and religiously mixed marriages.
Christians in Myanmar often suffer a double whammy. First, because they tend to be concentrated among ethnic minorities, especially the Kachin, they're targeted for racial reasons. Second, because Christians are often (mis)identified with the West, they're also seen by radical Buddhist groups as the cultural and political "other."
The United States Commission on International Religious Freedom recently issued a report on Christian persecution in Myanmar, concluding that Christians face discrimination in employment, forced conversions, violence and desecration of churches and Christian communities.
"Senior leaders in Burma's government need to publicly acknowledge and remedy the fact that the elevation of Buddhism as the de facto state religion and resulting policies and practices have violated the rights of Christians and other religious and ethnic minorities," the report concluded.
More than 60 Christian churches have been destroyed in Myanmar's Kachin state, where the country's Christian population is concentrated, since a long-standing cease-fire broke down in 2011, according to the British-based Christian Solidarity Worldwide.
Thousands of civilians, many of them Christian, have fled into China, prompting the Chinese authorities at one stage to deploy its military along the border, leaving 2,000 people trapped and 10,000 more to take refuge in Manhai, Myanmar, a border town, according to aid workers.
Christians in Myanmar, in other words, are suffering and sometimes dying in basic anonymity, and short-term forecasts suggest things are likely to get worse before they get better.
Granted, everyone enjoys a juicy Vatican soap opera, and there are important questions involved here about the nature of Catholic charities, the limits of papal authority, what it means to call an entity "sovereign," the future of the reform Francis desires, and so on.
Yet the real story out of Myanmar today, as opposed to Rome, isn't its role in who's up and down in ecclesiastical power games. It's the fact that a suffering church is getting its teeth kicked in along with other minorities, such as the embattled Rohingya Muslims, and they need help.
Surely, at some point, that story deserves our attention too.