Cardinal Wuerl apologizes to man who brought abuse claim in '88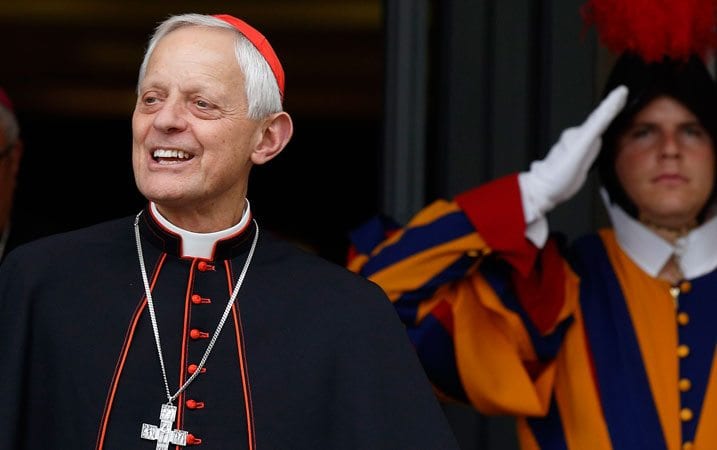 PITTSBURGH — A former bishop of Pittsburgh who now heads the Washington archdiocese has apologized for initially voicing doubts about a seminarian's claims in 1988 that as a young boy he had been sexually abused by a priest.
Cardinal Donald Wuerl says Tim Bendig, who is now a businessman, "told the truth about a priest who was a terrible danger to children and without his action that priest might have continued in the ministry."
"Telling that truth helped all of us to become a better church," Wuerl said in an interview on November 23 in the church newspaper in Washington, the Catholic Standard.
Bendig, who lives near Pittsburgh, told the Pittsburgh Post-Gazette that he had asked church officials to affirm his account amid continuing efforts by some online to discredit him.
The cardinal's apology also comes as state prosecutors are investigating how the Pittsburgh Diocese and others across Pennsylvania handled abuse claims going back decades.
"I am humbled that Cardinal Wuerl went above and beyond not only to speak out for the many victims but specifically apologizing to me," Bendig said.
In his 1988 lawsuit, Bendig named the Reverend Anthony Cipolla as his abuser. Despite Wuerl's initial skepticism, Cipolla was removed from the ministry and Wuerl successfully fought a Vatican court order to have him reinstated.
Cipolla was never charged with a crime and denied wrongdoing. He died this year.
In apologizing, Wuerl said he was among those who were not immediately persuaded by Bendig's claims.
But "I have since learned to be less hesitant in taking at face value such allegations," he said. "Innocent people who gain public attention for coming forward should not be slandered because they did the right thing by seeking action against an abuser."
David Clohessy, director of the Survivors Network of those Abused by Priests, said in a statement Wednesday that the group is glad Bendig is pleased with the apology. But, he said, SNAP believes Wuerl is using Bendig to do "damage control" ahead of grand jury disclosures on how Pennsylvania dioceses dealt with abuse claims, including when Wuerl was bishop from 1988 to 2006.