Sri Lankan cardinal says religion is best guarantor of 'human rights'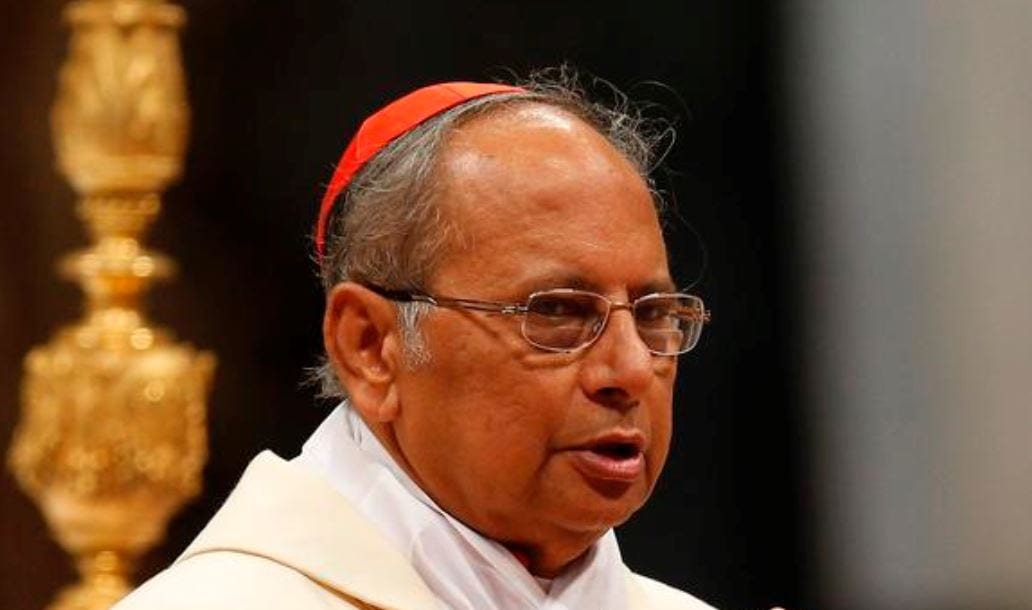 COLOMBO, Sri Lanka – Sri Lanka should not look to the western world's "new religion" of human rights but to its own religious traditions, Cardinal Malcolm Ranjith of Colombo said Sunday during his homily at Mass.
"Human rights have become the new religion of the west as if it's a new discovery, but people in our country have been following religions for centuries," Ranjith said Sept. 23, according to Ada Derana, a Sri Lankan news outlet.
He was speaking during Mass at St. Matthew's parish in Ekala, fewer than 20 miles north of Colombo.
The cardinal seems to have been denouncing the ideological colonization of which Pope Francis has frequently spoken.
"We know we have a short life-span, the longest being around 100 years; so if we get used to this ideology of living a materialistic lifestyle, we'll end our lives in an unfortunate manner at the end,"  Ranjith said.
He said that "there is no need to talk about protecting any of these human rights if we follow our religions properly, because they take us beyond any of these ideas. It is those who are not following any religion who talk about all these human rights issues. We shouldn't get entangled in this spell, and must act intelligently."
Ranjith's words were also reported by Hiru TV, another Sri Lankan television channel.