Holy lockdown! Indian man spends COVID-19 crisis making handwritten Bible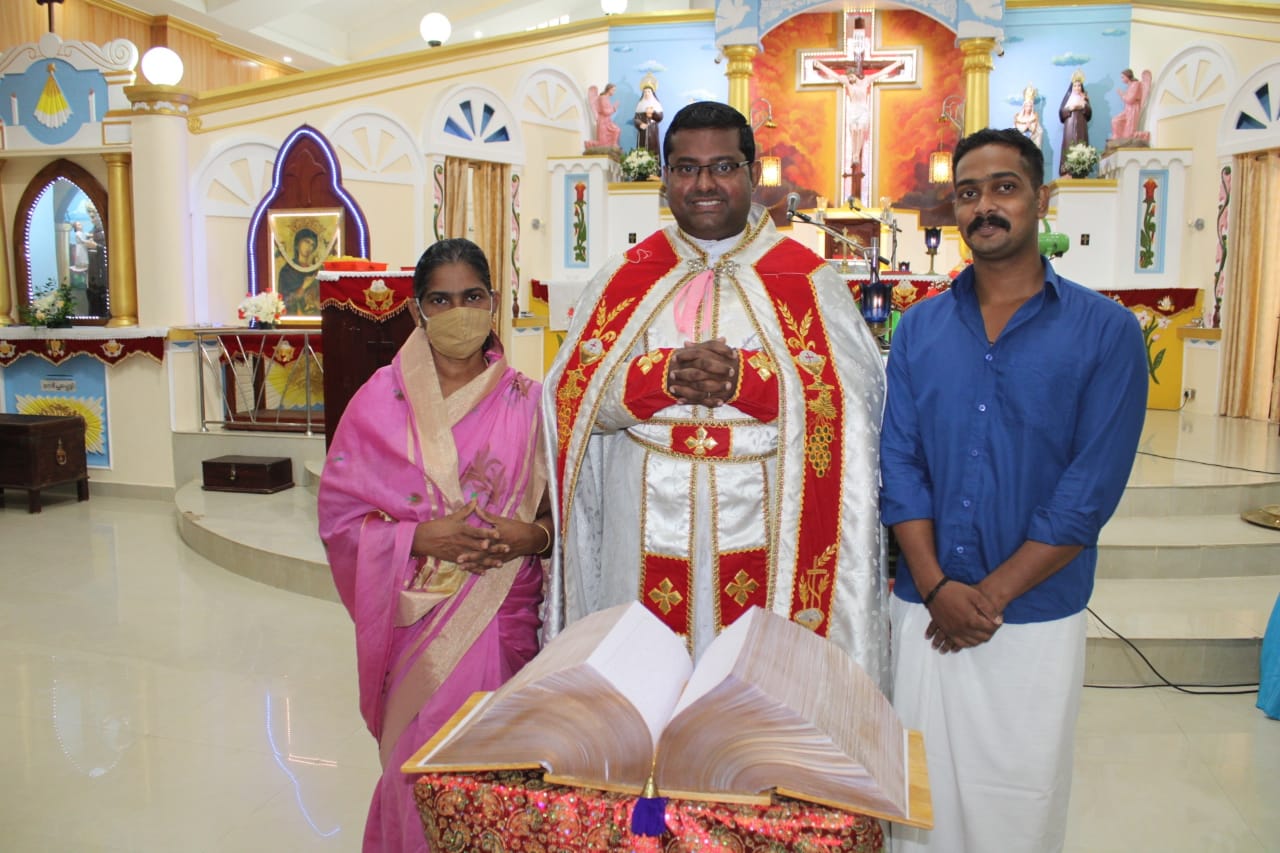 MUMBAI, India – Lockdowns imposed due to the COVID-19 coronavirus have given a lot of people extra time to fill. One person in India decided to create a handwritten copy of the Bible, using standard letter-sized paper and ballpoint pens.
Rejin Valson, a 28-years-old who attends St. Antony's Church in North Karamuck – in the Archdiocese of Thrissur in the southern Indian state of Kerala – finished the project after 113 days, from April 1 – July 22. The 73-book Catholic Bible has 2,755 pages, and Valson ended up using 32 ballpoint pens to complete the job. The finished Bible weighs over 30 pounds.
"My wife, Choice, is pregnant with our first child, she is in her seventh month. I wanted to complete this mission before the delivery. I did not do it for publicity. It is for my baby's good health and I want to be a good father," Valson told Crux.
He is a firefighter at Cochin International Airport, and his wife Choice was a lecturer at St Mary's College in Thissur: They were married in August 2018.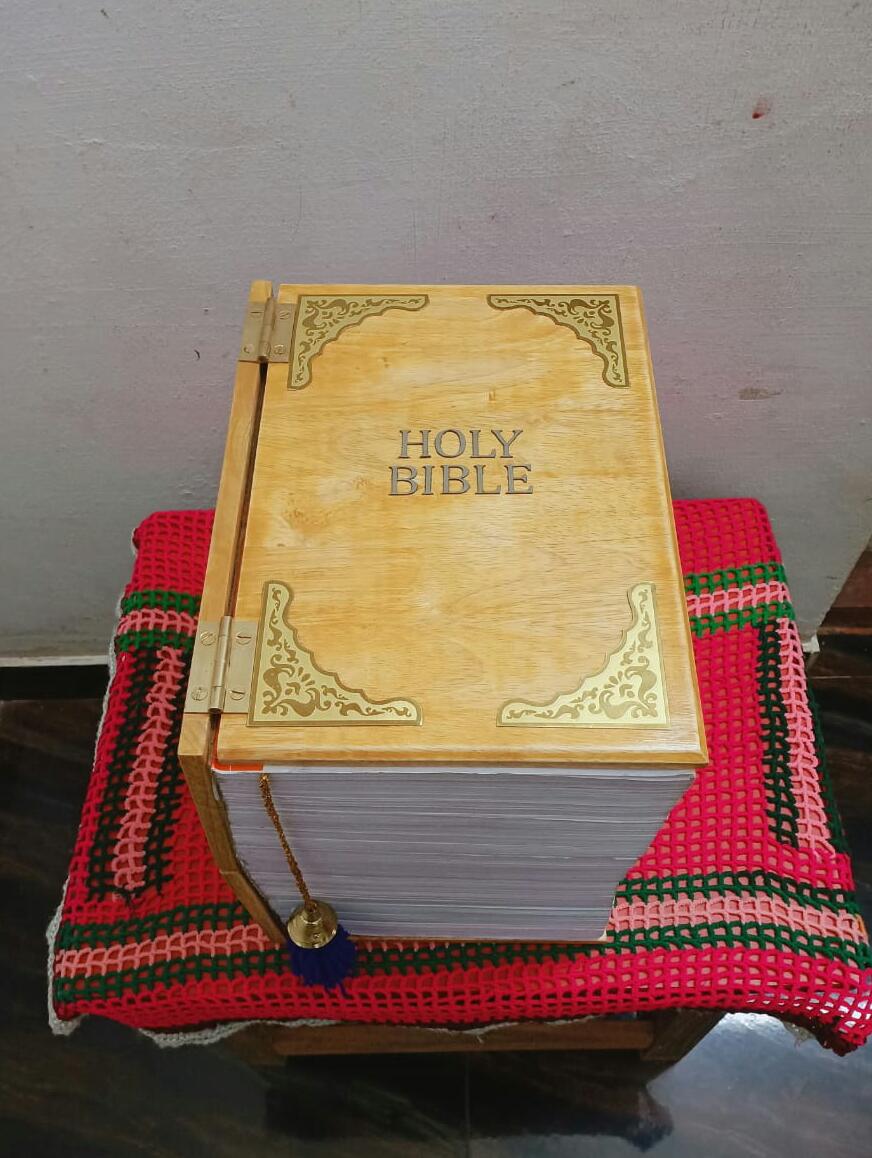 Kerala is the Christian heartland of India. Although Christians only make up just over 2 percent of the population in the whole of India, they are nearly 20 percent of the population in Kerala.
The state is also the home of the Syro-Malabar Church, one of the Eastern rite Catholic churches native to India. Valson and his family are Syro-Malabar Christians.
"My wife, Choice, laughed initially when I shared with her my intention to handwrite the Bible, but when I began, Choice gave me all the support, and also my mum supported me," Valson said.
"I requested my spiritual guides Father Jinto, Father Able and Father Finosh to give me their Blessings and pray for me- all three fathers were praying for my mission.  I also requested the religious sisters to pray for me," he said.
India went into complete lockdown due to the spread of the COVID-19 coronavirus on March 25, and began "unlocking" on June 1.
"I began writing on April 1, but prior to that, I had one week of preparation – including practicing – from the last week of March. Some days, I would write for 10-11 hours a day, sometimes 2-3 hours a day, but I prayed every time, before I began writing. I even prayed for patience," Valson explained.
Once finished, the Bible was unveiled at the parish Mass by Father Finosh Keettikka, the pastor, and has been kept in the church so people can view it.
On July 31, Keettikka took Valson – together with his wife and mother – to meet Archbishop Andrews Thazhath and Auxiliary Bishop Tony Neelankavil of Thrissur.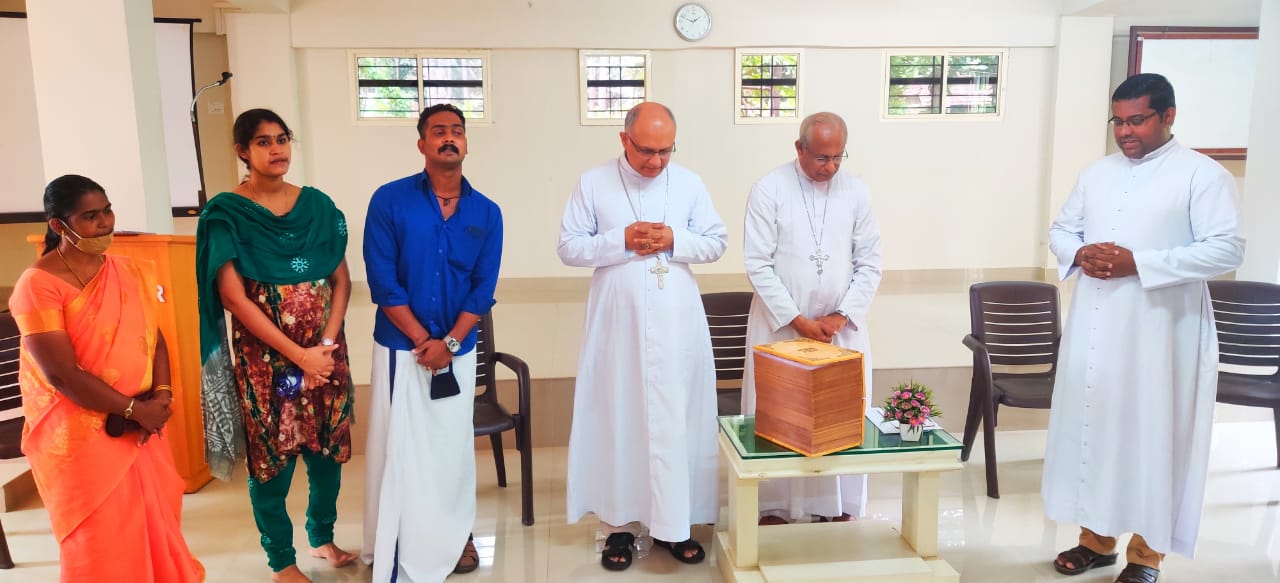 "We presented the Bible to the archbishop, and His Grace gave us his blessings and said I was a model for all," Valson recalled.
Keettikka told Crux Valson comes from a very devout family, and his Bible-writing project was an act of devotion.
"Rejin and told me that his intention to handwrite the Holy Bible was for Graces for his married life, and the wellbeing and good health of their unborn baby," the priest said.
Over 2.15 million people have been infected with the COVID-19 coronavirus in India, with over 61,000 deaths attributed to the disease.
So far, the disease has been most devastating in the north of the country. Kerala has only seen just over 34,000 confirmed cases, with only 108 deaths attributed to the disease.