French chapel where missionary vocation in the US was born to be restored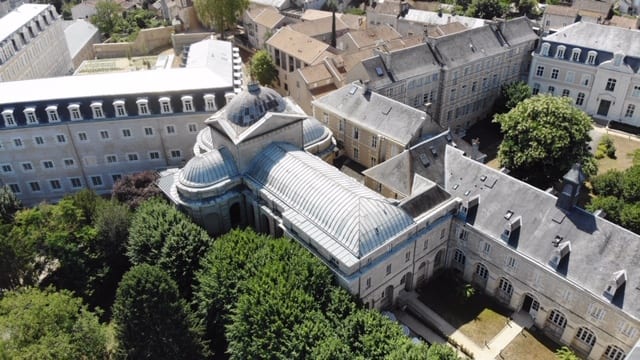 NEW YORK — More than 200 years after Mother Rose Philippine Duchesne left France to come to the United States and found a network of Catholic schools, restoration efforts are now underway to preserve the mystical chapel in France where her missionary vocation first began.
The Chapel of Les Feuillants is nestled in the heart of Poitiers, France — a city known for its Romanesque architecture, and a place of strategic military defense during both the battle of Tours and during the Hundred Years' War.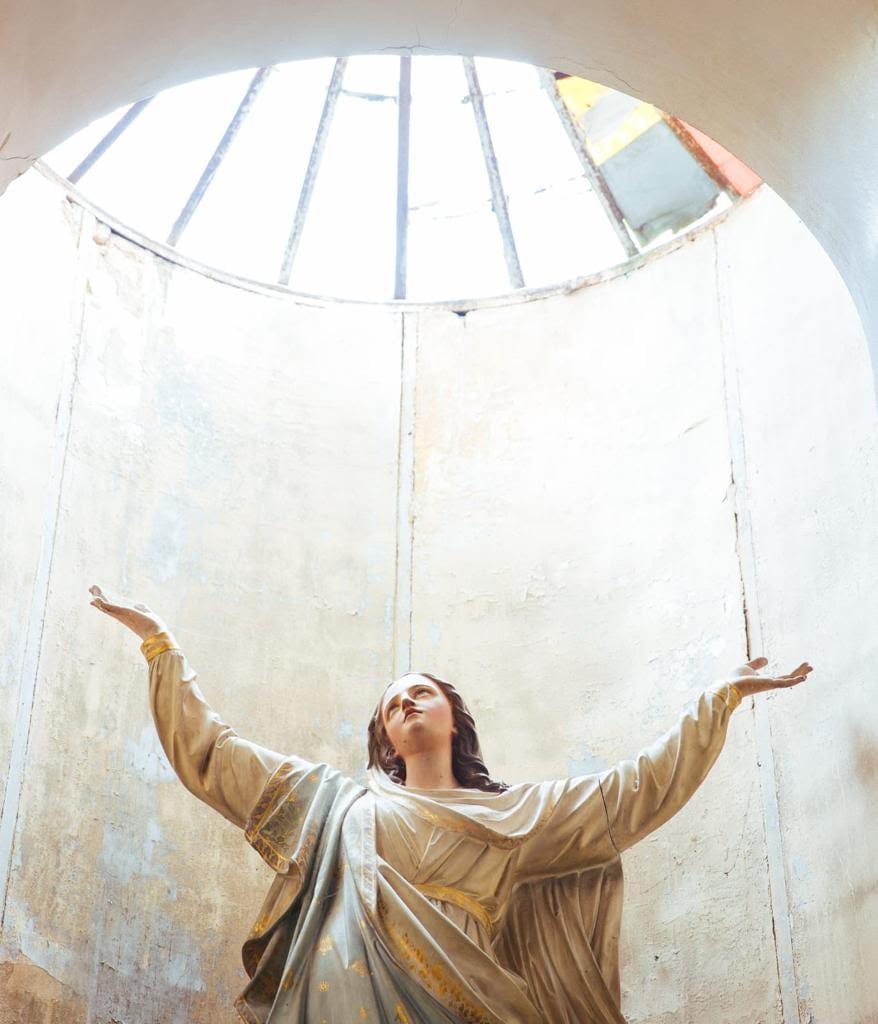 Today its most notable tourist attractions are the city's churches and its Chapel of Les Feuillants, which has special ties to the United States. The chapel is the subject of both spiritual and cultural renewal.
In 1800, Mother Madeleine Sophie Barat founded the order of the Sacred Heart with a mission to educate young women, particularly the poorest of society. In 1806, the order founded its third school in Poitiers and, in 1818, they launched a massive effort to build a chapel alongside.
For Mother Rose Philippine Duchesne, the chapel was the place where she prayed that she might be able to travel to the U.S. to follow her lifelong dream of working with young girls to provide them education.
In 1818, she traveled first to New Orleans, then up the Mississippi River by steamboat, where she would spend the rest of her life opening or teaching in schools throughout Missouri, Kansas, and Louisiana — a life's work that would lead to her canonization by Pope John Paul II in 1988.
Years later, that chapel would provide inspiration to another nun, Sister Josefa Maria Menendez — an emigrant from Spain who joined the order in her twenties. While in prayer in the chapel, she is said to have received hundreds of apparitions from Christ revealing to her insights into the Sacred Heart devotional. She would later transcribe those revelations in her autobiography, Christ's Appeal for Love, which has now stirred one of the restoration project's backers to support it.
Over the past 200 years, the neoclassical chapel — a rarity in Poitiers, which is known for its medieval style — has fallen into disrepair. Its rare wood frame, with only two others of its kind in the world, was in jeopardy of crumbling.
In 2000, facing the prospects of massive maintenance, the order of the Sacred Heart sold off the property to a local real estate company who turned the adjacent school buildings into retirement facilities. The chapel, however, was left untouched and largely forgotten.
In 2017, however, a group of three young people seeking to create a space for both culture and spiritual life rediscovered the chapel and hatched a plan to save it.
Luc Desroche, a 26-year old board member who serves as vice-president of the association, told Crux that "this very place has a long story and deep spiritual roots that speak to my personal beliefs."
"I believe this place can offer a strong spiritual and cultural force," he added.
For Desroche, who spends most of his time traveling around the country performing his one-man show about the great French playwright Molière, he believes the space has the potential to introduce a new generation to the country's rich heritage.
"In France, we have a tendency to lose and forget our history and not transmit it to the next generation," he lamented. "We need places like this to transmit our culture — and translated to the largest audience possible."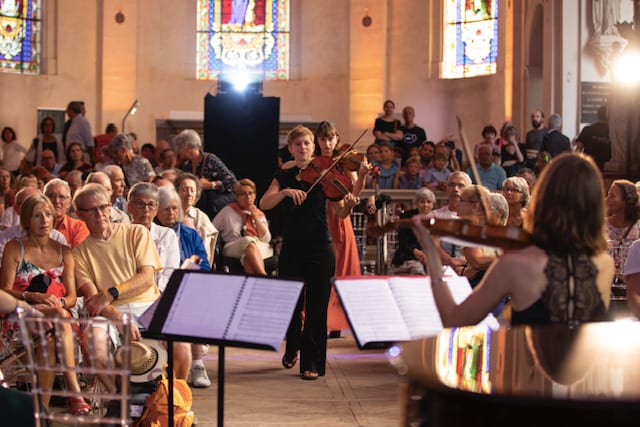 While performances have already been underway, efforts have been launched to raise $4.5 million so that by 2020 a full cultural program can be launched to inhabit the chapel.
"We intend to design a cultural program that can speak to the largest audience, but it's not going to be a trendy place with rock and roll music that nowadays is so trendy," he said.
The program will consist of pedagogical concerts, where major composers and writers can both perform and explain their work, along with conferences on contemporary issues and art classes.
While the program is intended to have a wide appeal beyond religion, Desroche insisted that it's impossible to talk about music and art and not discuss faith.
"The starting point is to help people understand man in his right place in creation," said Desroche. "We don't want to talk about everything that matters to man and not mention God."
In fact, it's that very connection to God that has inspired Paulo Duro, a now patron of the chapel, to help fund the restoration.
He first heard of the place after a friend recommended the writings of Sister Josefa, whose book he describes as a powerful dialogue with Christ.
Duro believes that by introducing people to the chapel, it will provide an occasion for some of them to encounter Josefa, and hence, Christ.
He describes reading her writings as preparation for first communion, adding that he sees the restoration project as part of "a step toward that preparation."
"I don't want to keep the message just for me," he added.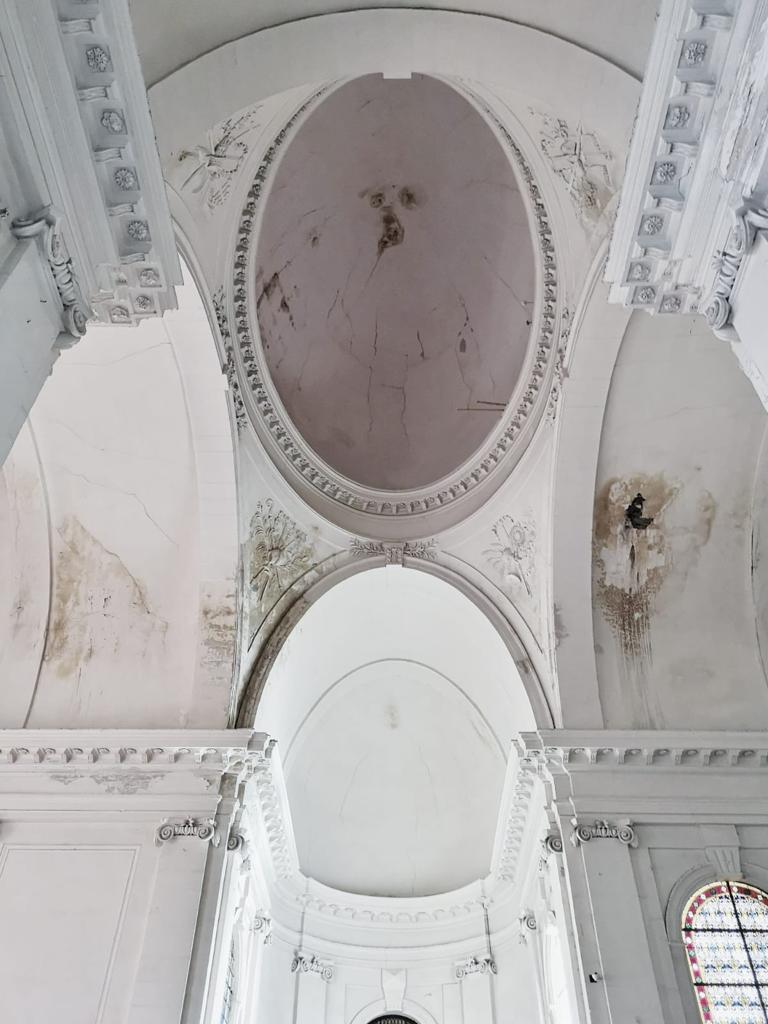 In preparation for the full launch of its cultural programming, priorities will be repairing the dome of the chapel, which has serious structural damage, along with the roof, which has been severely damaged.
While Desroche may only be 26 — and his other two founding board members only 32 years old — they recognize that their project is both ambitious, but they are confident that the cultural and spiritual benefits will both pay off.
"Our challenge is to get people to come the first time," he said. "Once they visit, we know they will come back."