Polish prayer event brings together 60,000 Catholics 'under the Cross'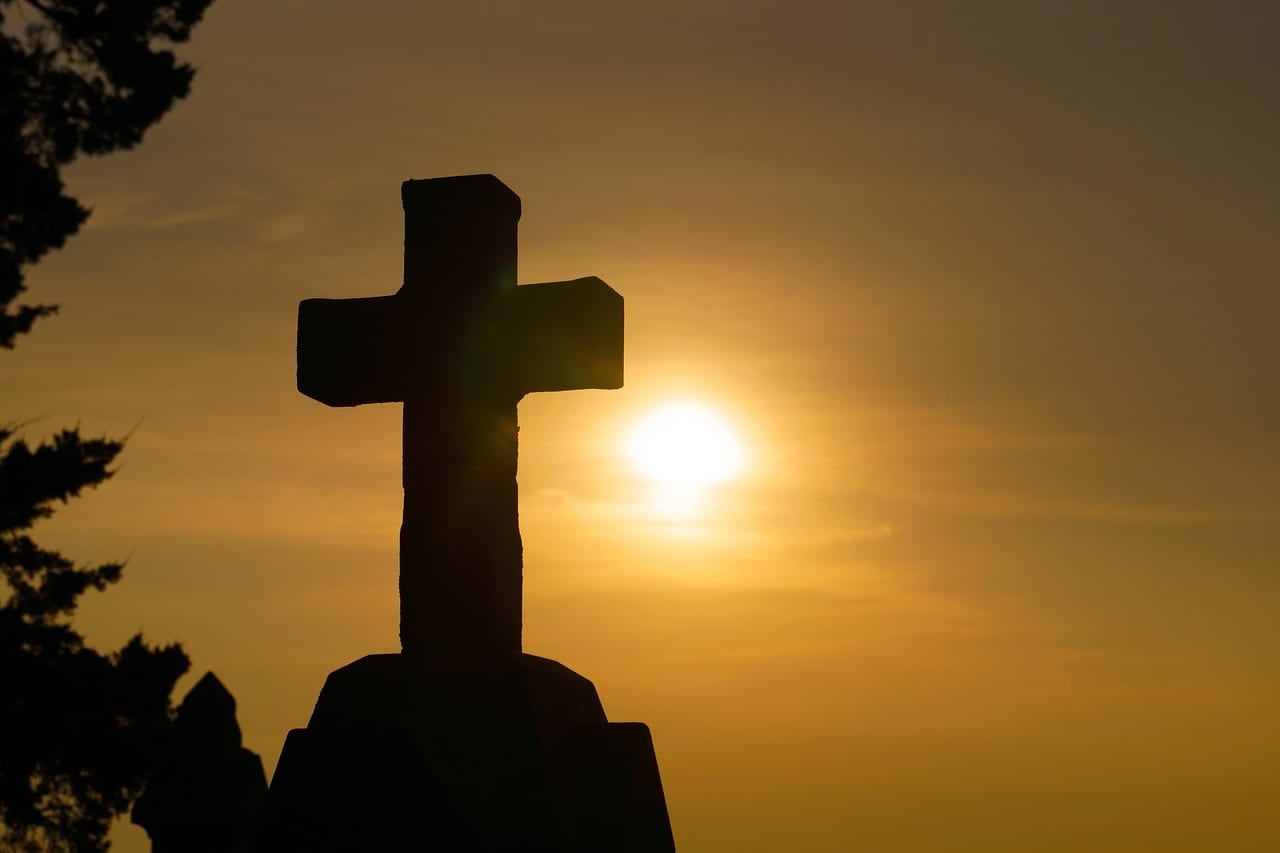 WLOCLAWEK — Over 60,000 people participated in the "Poland Under the Cross" prayer gathering last weekend for an event organized by the Solo Dios Basta community and the diocese of Włocławek in central Poland.
Maciej Bodasiński and Lech Dokowicz, along with a small team, organized a prayer event the size of World Youth Day, including 60,000 participants at Włocławek airport, and Catholics from more than one hundred dioceses in Poland and beyond. In addition, over a million viewers of TVP – the Polish public broadcaster – tuned in to pray for the Church.
"Christians are physically and psychologically persecuted around the globe; we are experiencing a true Golgotha. There is just so much evil in the world that there is no other thing to turn to than the cross of our Lord," said Dokowicz.
The heart of the event was the Way of the Cross – a professional presentation with the testimony of 11 people who say the Cross saved them from darkness, including families dealing with cancer, those hurt by abuse, survivors of abortion, and families of murder victims.
One mother who had an abortion said that only after delivering a healthy baby did she realize that she was experiencing post-abortion trauma.
"I was constantly afraid someone would take the baby away from me. I wanted to literally move to the Church back then because it was the only place where I felt safe," she said.
Another mother spoke of her 13-year-old daughter who was murdered after being raped only 300 yards from her house.
"She died looking at the window of her room. Only later I realized that when I lifted her dead body after finding her, it was as much suffering as Mary experienced lifting her child from the Cross," she said, adding that only her faith and acceptance of her cross allowed her to return to a normal life.
Another station was marked by a victim of sexual abuse in the Church, who made an appeal for the faithful of the Church: "I know that many people hurt by priests walked away from the Church and their faith. Please help them, do not judge them, because without faith there is only hatred left."
The survivor was offered spiritual support from the Neocatechumenal Way movement after the abuse, and with their help managed to visit his abuser and offer forgiveness.
"I was blackmailed my him, I felt shame, desperation, I took drugs. God gave me his grace and the cross of death became a cross of life," he said.
Solo Dios Basta organized the retreat without the support of the bishops' conference, with the diocese of Włocławek being the only diocese that agreed to host the event.
"It turned out a blessing, even if it felt like the middle of nowhere," said Bodasiński.
Although Włocławek is not the best-known city in Poland, Bishop Wiesław Mering agreed to host the retreat if it took place on Sept. 14, the day in 1935 St. Faustina Kowalska received instructions on the Divine Mercy chaplet. It also marks the birthday of Blessed Father Jerzy Popiełuszko – who was murdered by the Communist authorities and thrown in the Vistula River near Włocławek in 1984.
"It's turned out to be a land of saints and martyrs, so the place could not have been better appointed by God," said Dokowicz. "You ask me if it had an impact? I see it through the hundreds of testimonies we received only a few hours after our spiritual event," he told Crux.
"When you organize mass prayer like that the devil will always want you to put all your strength into the amount of toilets and paperwork," he added. "Don't let it happen, focus on the spiritual growth that it can bring, because it really does."
Bodasiński said the "most striking moment" of the "Poland Under the Cross" event was after the morning Mass.
"Ten thousand people stayed there praying in the freezing cold at 5 in the morning, when we thought the field would already be empty, they were still praying," he said.
Aneta Krupińska told Crux religious events such as "Poland Under the Cross" are the most effective means of evangelization.
"I was converted during a mass retreat 5 years ago – I just happened to be there and boom – it got me," said Krupińska who now organizes trips to Catholic events.
---
Crux is dedicated to smart, wired and independent reporting on the Vatican and worldwide Catholic Church. That kind of reporting doesn't come cheap, and we need your support. You can help Crux by giving a small amount monthly, or with a onetime gift. Please remember, Crux is a for-profit organization, so contributions are not tax-deductible.