Bishop of Arabian Peninsula says Francis's Islam strategy is working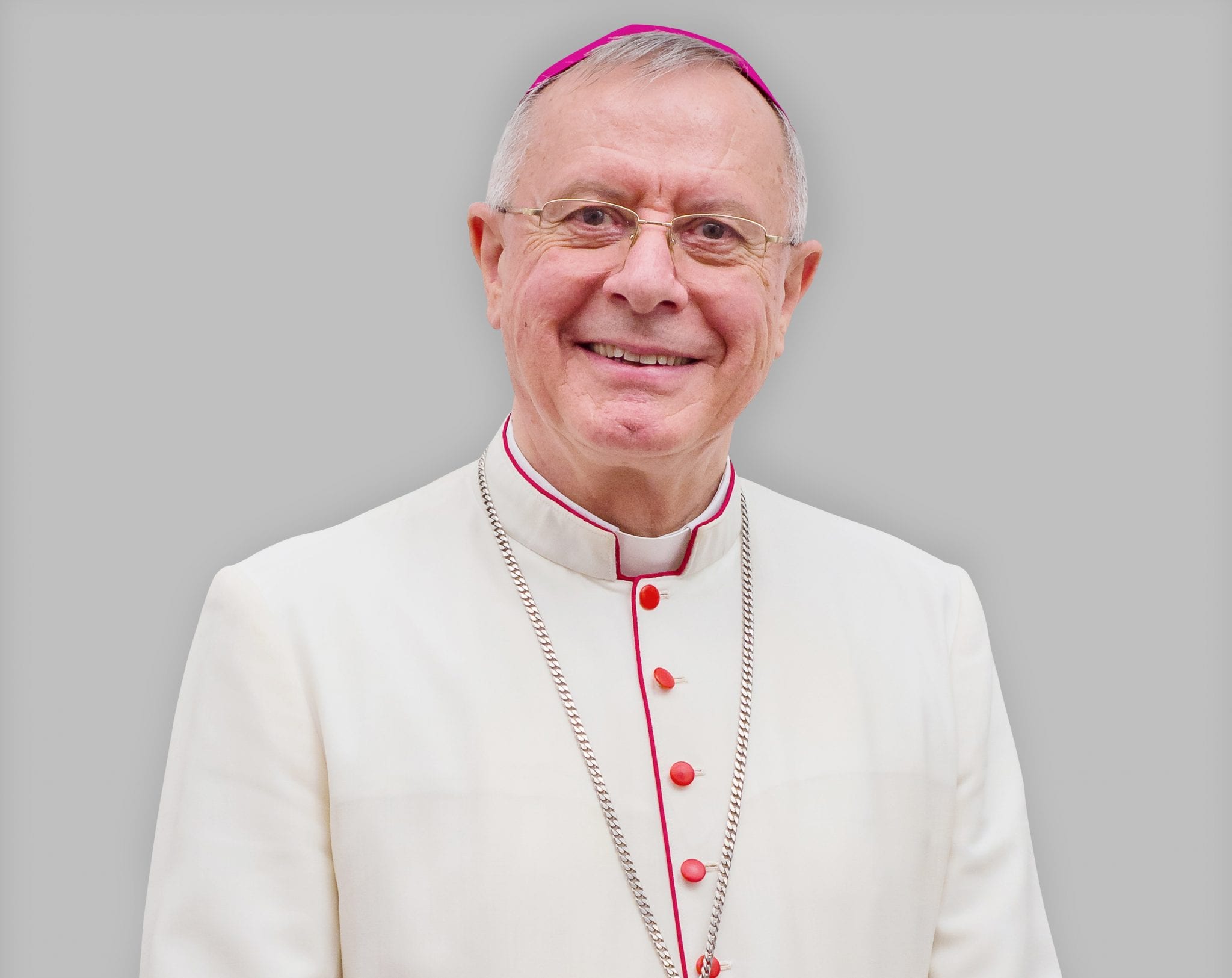 ROME – A prelate responsible for the Catholic Church in the United Arab Emirates said he believes Pope Francis's visit to the nation next week will showcase the effectiveness of the pontiff's strategy with Islam and will potentially move the push for greater religious tolerance in the region forward.
Speaking to Crux, Bishop Paul Hinder, apostolic vicar for Southern Arabia, said Francis's visit to the United Arab Emirates (UAE), the first-ever papal outing to the Arabian Peninsula, "is of historic significance."
A sovereign absolute monarchy that includes seven emirates – Abu Dhabi (the capital), Ajman, Dubai, Fujairah, Ras al-Khaimah, Sharjah and Umm al-Quwain – UAE has an estimated population of 9.2 million, of which only a small portion are citizens. The vast majority, around 7.8 million, are expatriates, including the bulk of the nations' Christian minority, who make up roughly 13 percent of the total and include Catholics, Protestants and Orthodox.
The Catholic Church in the nation has been referred to in the past as a church "of visas and passports," since even Catholics present for some 20-30 years often don't have citizenship but are missionaries.
Francis is set to visit Feb. 3-5, where he will participate in the International Interfaith Meeting on "Human Fraternity" and meet with Islamic authorities.
Islam is the dominant and official religion, and although the nation boasts a policy of religious tolerance, Christians still face discrimination, particularly when converting from Islam – a crime still punishable by death according to Islamic law. Though conversion killings are not commonly practiced, those who do choose to leave the Muslim faith often face pressure from their families and society as a whole.
Yet Hinder, whose territory includes the UAE, Oman and Yemen, said the Church enjoys freedom of worship, and that in the UAE, "we have not encountered difficulty."
Noting how most properties where churches are built are "gifts" from the government and the rulers of each emirate nation, he said "we are grateful for this, and we pray for their health and prosperity."
Other religions, including Hinduism and Sikhism, are also free to worship, he said, explaining that this "exemplifies the country's religious tolerance."
In neighboring Saudi Arabia, despite steps to broaden women's rights in recent years, unease among those who don't conform to the status quo tends to be higher. That's especially so since the October 2018 murder of journalist Jamal Ahmad Khashoggi at the Saudi Arabian consulate in Istanbul, sparking international outrage and controversy.
According to Hinder, while there is still a long way to go and progress is slow, he believes UAE is headed in the right direction. He cited an April 2018 visit of the late Cardinal Jean-Louis Tauran, former head of the Vatican's department for interreligious dialogue, at the invitation of King Salman as an example.
"Many other meetings with other Christian religious leaders have also taken place," Hinder said, calling them "steps in the right direction of religious dialogue and tolerance."
"We hope to see more such meetings, in the hope that it will bear fruit and expatriate Christians who live and work in Saudi Arabia will get places of worship," he said.
Hinder said he believes Francis's strategy for engaging with the Muslim world has been effective, most of all because of the pope's sincerity in his pursuit for peace and his respect.
As an example, he cited Francis's past visits with Dr. Ahmed El-Tayeb, Grand Imam of the prestigious Egyptian al-Azhar mosque and adjoining university, including a trip to Cairo in 2017, where Francis attended a religious conference.
"When Pope Francis makes these visits, it is with true intentions and not for show. He wants to bring about a change in how we see each other as human beings and live in peace and harmony; even urging the global community to protect the families, especially the children that suffer the migration crises," Hinder said.
What Francis often asks for, he said, is not simply for peace but for a change of attitude, and he does this "with his action of extending his hand to build new relationships."
Hinder said there has been a genuine interest in the Vatican from member states of the Gulf Cooperation Council (GCC), which is headquartered in Qatar and includes the UAE, Bahrain, Saudi Arabia, Oman, Qatar and Kuwait.
The GCC, he said, "has taken on a new turn with Pope Francis's visit, one that we hope will bear the fruit of peace for this region where war and strife are still a major cause of suffering."
Asked if he believes the pope's trip to the UAE will help advance religious tolerance, Hinder said the visit will certainly have an impact, both within the UAE and in the region as a whole.
"It will help build trust and new dialogue in religious tolerance," he said, adding that "trust and respect are fundamentals for tolerance, and this is what we hope Pope Francis's visit will achieve."