Detroit archbishop says Solanus Casey exemplifies 'a worker in the field hospital of mercy'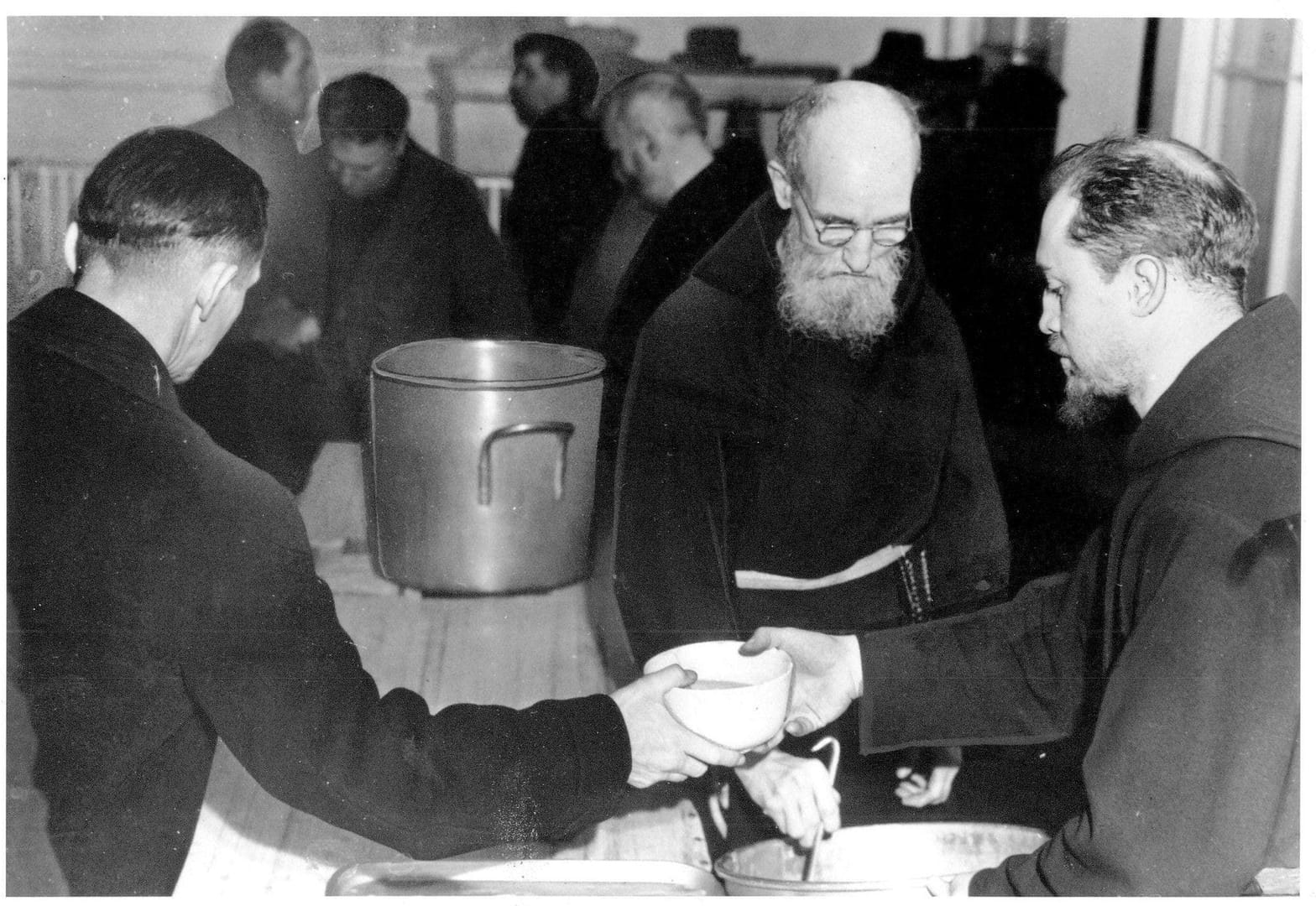 BALTIMORE — On Saturday, Capuchin friar Solanus Casey will be beatified in front of an estimated crowd of 60,000 at Ford Field in Detroit, a move that will take this "instrument of God's mercy," as labeled by Archbishop Allen Vigneron of Detroit, one step closer to sainthood.
Casey was born in 1870 in Wisconsin to Irish immigrant parents, the sixth of sixteen children. The family was a traditional Irish-Catholic family and at a Christmas Eve mass when Casey was a teenager, he wondered if he might be called to the priesthood.
At age twenty-one, Casey enrolled in Saint Francis High School Seminary in Milwaukee, yet due to poor grades in language courses, he was told by his instructors that he was an unsuitable candidate to the priesthood.
Discouraged — yet persistent – one of his advisors suggested he join a religious order instead of pursuing a diocesan track to the priesthood, and at the encouragement of his sister, he joined the Capuchins in Detroit.
In Detroit, Casey's academic struggles persisted, with his superiors deciding to ordain him as a "simplex priest," meaning he could not hear confessions or publicly preach. His lack of intellectual heft, however, was compensated by his spiritual zeal for ministry, particularly to those on the margins of society.
"I have two loves: The sick and the poor," Casey once said.
Casey's desire to focus on the poor would lead him to New York where he quickly became a beloved figure for his witness of simple living and quiet humility known for his great devotion to praying for those engaged in foreign missions.
Back in Detroit, Casey co-founded the Capuchin Soup Kitchen and worked for twenty-one years as a porter at Saint Bonaventure's Monastery, spending his time caring for the sick and ailing. While he himself was often ill and in frail health, he did not let this restrict his ministry.
In an interview with Crux, Vigneron said it's this simple witness to the gospel that makes him worthy of beatification.
"Father's legacy is his witness that God is close and especially to those who are poor and brokenhearted, which is a very important message," said Vigneron.
Vigneron said that Catholics today should examine Casey's life as a model for their own.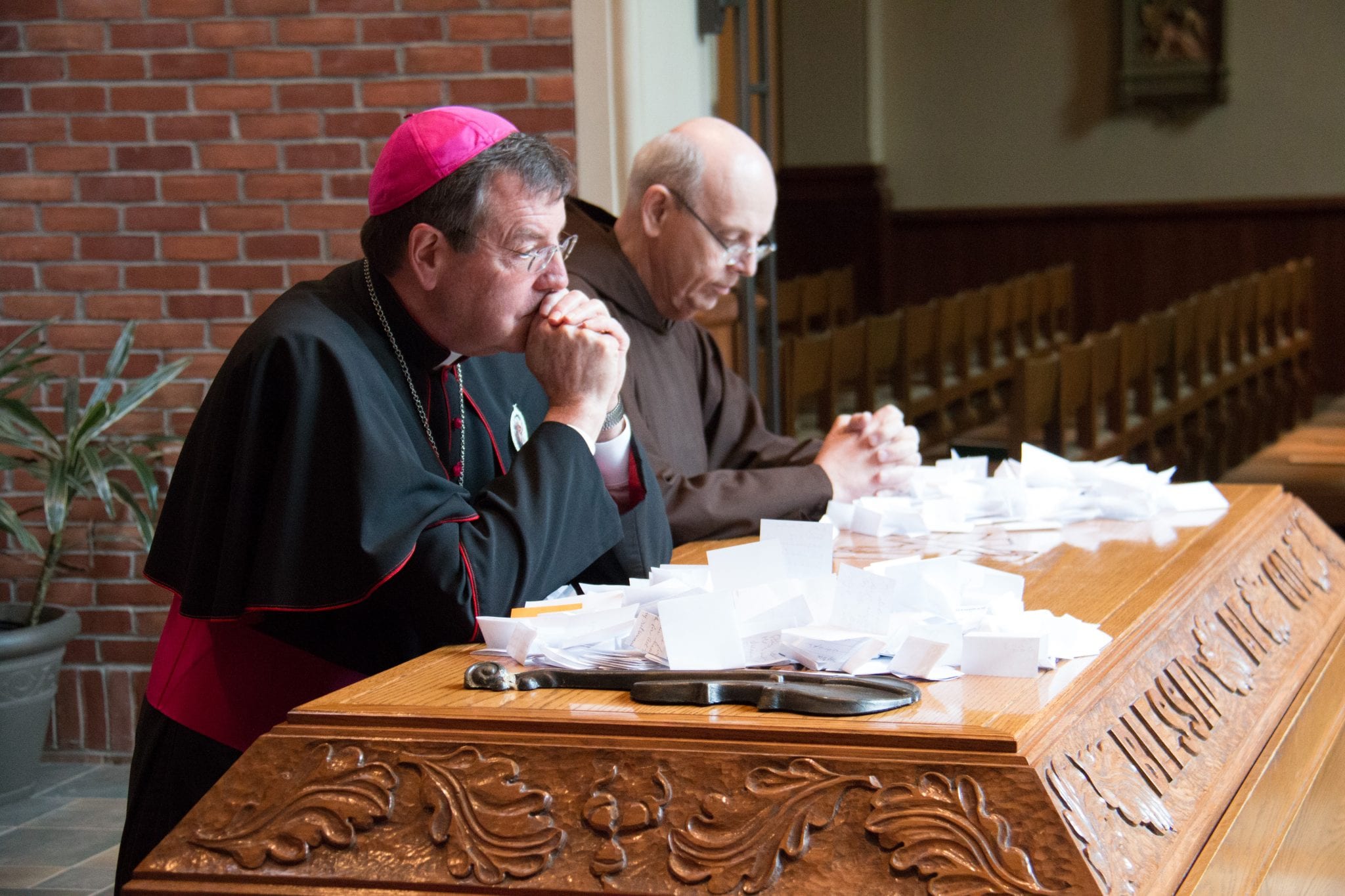 "What that means for us is a call to take heart from the closeness of God and to imitate Father's outreach to our neighbors, to the poor certainly. Father was also concerned about those who are materially poor, but also he had a very special care for those who were brokenhearted because of illness or death in their family," the archbishop said.
Casey died in 1957 at the age of eighty-seven, and devotion to him by Catholics not just in Detroit, but around the world began to grow.
His cause for sainthood was opened in 1976, and he was declared "Venerable" by Pope St. John Paul II in 1995.
Earlier this year, the Vatican's Congregation for the Causes of Saints approved a miracle from his intercession – an inexplicable healing of a Panamanian woman, which took place in 2012.
This allowed Casey's cause for beatification to go forward, although Vigneron said he had already brought the case to the attention of Pope Francis.
"I asked the Holy Father to give particular attention to this cause because I think Father Solanus exemplifies being a worker in the field hospital of mercy," Vigneron told Crux.
Vigneron said he wrote to Francis during the Year of Mercy because Casey's example seemed appropriate for a time when the Church was being asked to consider ways in which it can best evidence God's mercy.
"Father Solanus points out to us that we're not alone," said Vigneron. "Whatever our troubles are, we can thank God for his love and that he cares for us. Father is a great witness to our city and that in our troubles, God's on our side."
Vigneron also told Crux that he believes this beatification will spur both spiritual and practical growth for Catholics in Detroit and beyond.
He believes it will lead to "a renewed commitment to be evangelists of that good news and to imitate Father in the witness to God's mercy," and also hopes that it yields more vocations, both for the diocese and the Capuchin order.
"To see that by putting our talents, whether they're rich or minimal at the disposition of God, he can do great things for us and through us. I think that's one of the great lessons of Father's life," said Vigneron. "His teachers didn't necessarily expect a lot from him but he's been an outstanding example of the fruitfulness of a priestly ministry."
For those not called to religious life, Vigneron believes Casey's beatification can remind the world that sainthood is possible, even in our modern world.
"Father's beatification is a powerful statement that this isn't about the Roman Empire or the time of medieval kings and queens, but that God is at work in our lives today to help us be saints and through our holiness, be ways for God to touch other people," said Vigneron.
"There are lots of people in this community who knew Father or whose parents knew Father and he's a living reality in our community and so this confirmation by our Holy Father of Father's holiness is a very powerful statement that holiness is something for our age."