Fort Worth diocese removes 'no gun' signs from church property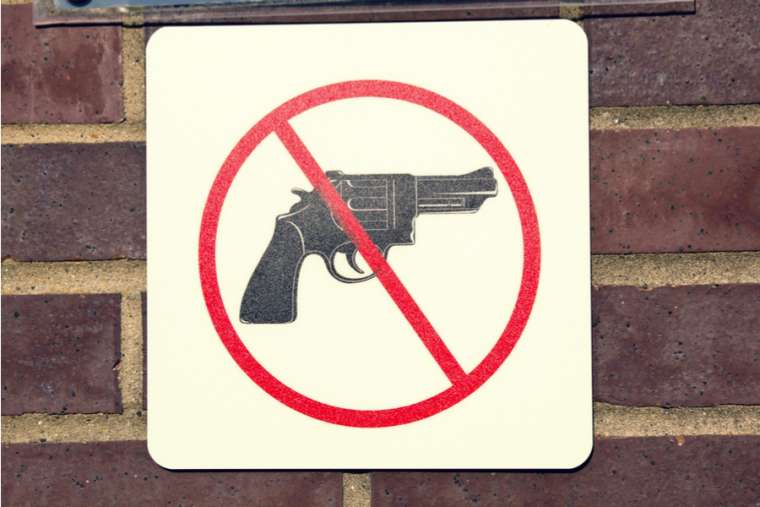 FORT WORTH, Texas – The Diocese of Fort Worth is removing signs notifying people that concealed and open carry of firearms are both banned on church property – but the policy against guns has not changed.
Removal of the signs was recommended by a security team whom the diocese hired as consultants after a mass shooting at a Baptist church in Sutherland Springs last November, NBC reported.
Tony Perez, a parishioner at St. Patrick's Cathedral, has a license to carry firearms, but had been advocating for the removal of the signs.
He told Dallas-Fort Worth's NBC affiliate that the signs were "effectively advertising a gun-free zone," which notified individuals seeking to do harm that the location was vulnerable.
Instead of posting signs near the entrances of churches throughout the diocese, notification of the gun ban will be included in weekly Sunday bulletins, NBC said.
Additional security measures – such as congregation training, cameras, fences, and hiring off-duty police officers – are being left up to the discretion of individual parishes within Fort Worth.