Oldest church in America took its time getting to Marquette University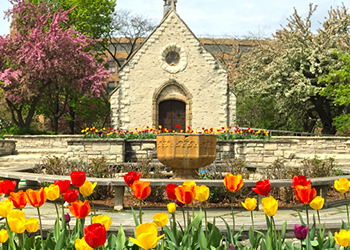 MILWAUKEE, Wisconsin — 100 years ago this month Joan of Arc was declared a saint by Pope Benedict XV, and although she may be remembered as patron of France, part of her elaborate legacy has found a home on the campus of an American Catholic university. 
In the central mall of Marquette University sits the Saint Joan of Arc Chapel, which the Jesuit institution likes to boast is the "oldest structure in the western hemisphere still being used for its original purpose," effectively making it the oldest chapel in the United States.
"It's the very heart of our university, physically and spiritually," Jesuit Father Frederick Zagone, acting vice president for mission and ministry, told Crux during a visit last year. 
The chapel's journey to Wisconsin has almost as layered of a history as the French saint, who was a heroine during the Hundred Years' War, burnt at the stake for charges of heresy at age 19, and later exonerated and declared a martyr. 
In the small village of Chasse-sur-Rhône in southeast France, a small Gothic oratory was constructed by a local wealthy family in 1420 in honor of St. Martin de Seyssuel where it eventually fell into disrepair and sat unused for centuries until an architect stumbled upon it after World War I. The architect and historian, Jacques Couelle, photographed it, catalogued its contents, and declared it to be "absolutely unique in its genre." 
Soon thereafter, in 1927, the daughter of an American railroad magnate, Gertrude Hill Gavin, learned of the chapel and acquired it for her property on Long Island where she already had a French Renaissance chateau deconstructed, brought over, and erected. Now, she had the Gothic chapel to compliment it and she renamed it in honor of Joan of Arc for whom she had a devotion.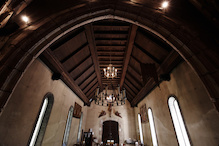 Renaming it was not enough — Gavin would go on to purchase a 13th century altar and a stone which is believed to have been the base for a statue of the Virgin Mary that Joan of Arc kissed and prayed at before heading into battle. 
Gavin continued to outfit the chapel with the support of some of the leading artists and architects of the time, including John Russell Pope, who designed the National Gallery in Washington, D.C., Andrew Mellon, designer of the Frick Collection in New York, and Charles Connick, who designed original stained glass windows modeled after the ones of Saint Chappelle in Paris. 
In 1933, she appealed to Pope Pius XI to allow for her to have Mass said in the chapel, an appeal that the pope granted in writing. 
Following Gavin's death, the chapel was acquired by Marc and Lilia Rojtman, who bequeathed the chapel to Marquette University — where the chapel was disambeled in New York stone by stone and brought across the country where it arrived in Wisconsin in 1964 and dedicated in 1966. 
Joan of Arc's feast day — May 30 — is a day when many of the saint's devotees pay special tribute to her life and the literature, art, and the faith that her life has inspired. While she's a quintessentially French saint, leaders at the midwestern Jesuit institution believe that the chapel in her honor is a hidden jewel that is a natural fit for an institution founded by the French American Jesuit, Father Jacques Marquette. 
"The chapel is integral to the university," says Zagone. 
While weddings aren't allowed, it's a popular engagement spot and common spot for bridal parties to visit before or after their services for photo shoots. It's also a favorite place for students to duck into in between classes for a moment of quiet contemplation.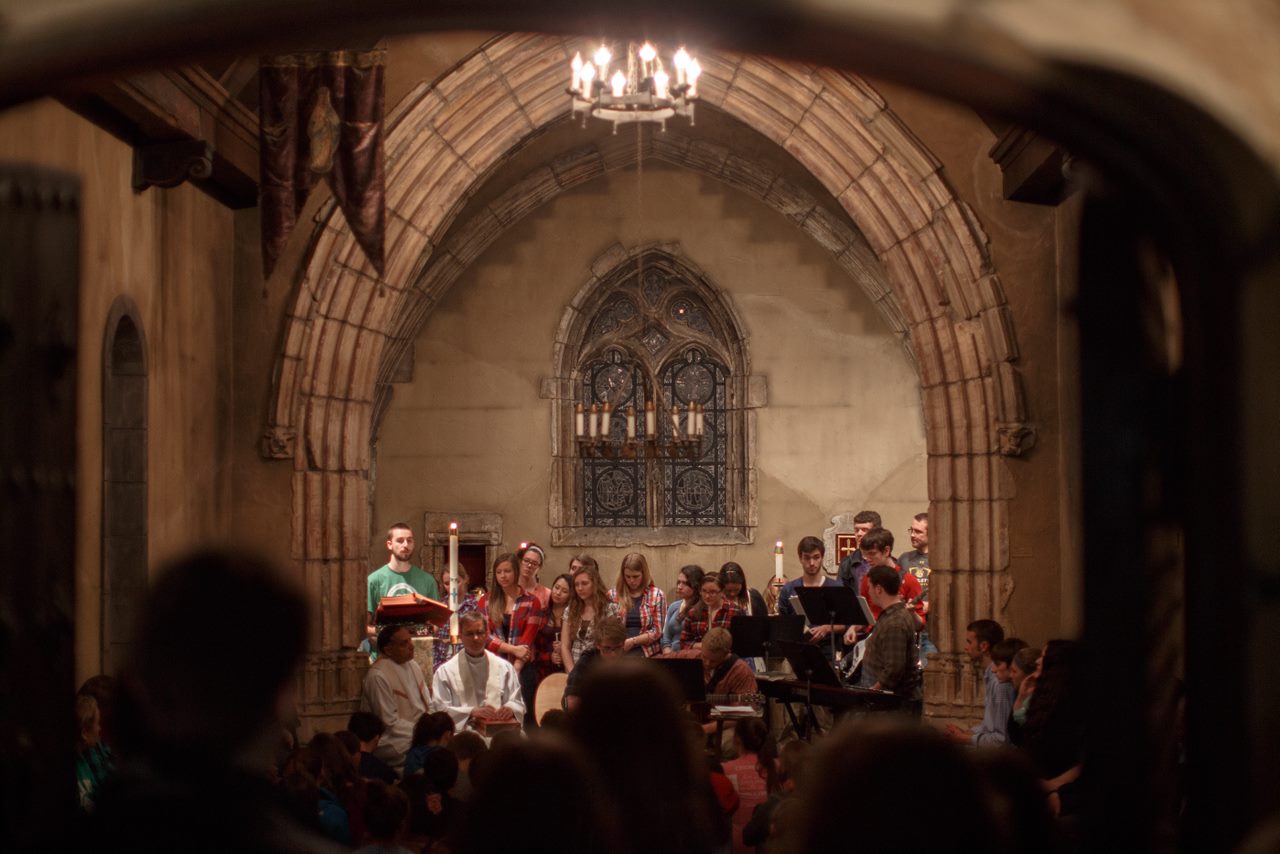 Most importantly, the 600-year-old structure continues to breathe new spiritual life into the campus, with Masses taking place Monday through Friday at noon, and Monday through Thursday at 10pm — a common stop for students before they head to their dorms to call it an evening, which often draws standing room only crowds and where Marquette's President Mike Lovell can often be found in attendance. 
The chapel also serves as a home for weekly Episcopal evensong service and has been the site of interfaith prayer services, living up to the Rojtman's original intent that the chapel serve as a welcome space for Catholics and non-Catholics alike. 
One of the first features that most visitors seek to check out is that famed stone allegedly kissed by Joan of Arc, which would make it a second class relic — now with a new statue of the Virgin Mary sitting atop it. Tradition holds that stone is colder to the touch than any of the stones around it.
While pilgrims can make their own judgement as to whether they believe that to be the case, regardless of their verdict, Marquette is happy that one of the treasures of medieval France is still serving as an invitation to faith in the modern world.
Follow Christopher White on Twitter: @cwwhite212