Former Irish president claims Vatican tried to shield Church archives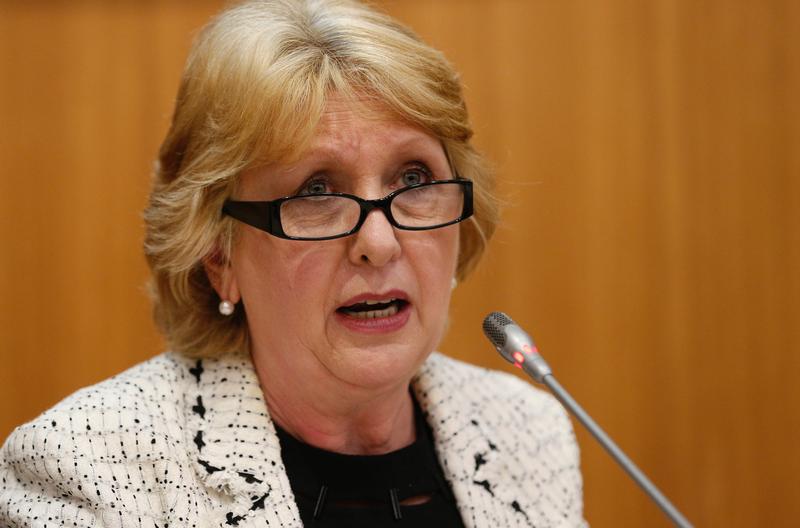 LEICESTER, United Kingdom – In an interview with the Irish Times, former president of Ireland Mary McAleese says the Vatican tried to arrange an agreement to block the Irish state from accessing Church documents during an early investigation of clerical sexual abuse.
The request allegedly took place in 2003 in Rome, the same year the Irish government established an inquiry into reports of abuse in the Diocese of Fearns, and three years after the government established the Ryan Commission to look into the sex abuse in Church-run institutions.
McAleese was President of Ireland, a largely ceremonial role, from 1997-2011.
McAleese told the newspaper she met with then-Vatican Secretary of State Cardinal Angelo Sodano, who seemed to ask her to facilitate an agreement between the Vatican and the Irish government "under which church documentation would be protected" from being accessed by government officials.
"I asked him why and it was very clear it was because he wanted to protect Vatican and diocesan archives. I have to say that I immediately said the conversation had to stop," she said.
"I told him I thought it extraordinarily inappropriate and very, very dangerous to the Church, if it was pursued," McAleese told the Irish Times.
The former president then said she told Irish Msgr. Joe Murphy, Sodano's then-secretary, to tell his boss that the Church in Ireland "is on the back foot" and that if the cardinal pursued his request, then the Church would be "flat on its back."
"So the matter was dropped there and I never heard any mention of it again," she said.
Sodano, now 90, retired as the Vatican Secretary of State in 2006. In 2005, he was appointed Dean of the College of Cardinals, a position he still holds.
In February, McAleese was scheduled to speak in the Vatican at an event sponsored by Voices of Faith, but Irish-born American Cardinal Kevin Farrell – the head of the Vatican's Dicastery for Laity, Family, and Life – vetoed her appearance due to her pro-gay views.
After her ban – the event was moved to the Jesuit curia in Rome so she could speak – she said she would write Pope Francis about the controversy.
On Monday, McAleese revealed the pope never replied to her letter, which she called "bad manners."
"I had faith in this pope and it would be wrong to say anything other than I am disappointed," she said.
McAleese made her comments as she received the inaugural Vanguard award of the Gaze LGBT film festival. The former president used the occasion to call the Catholic Church's teaching on homosexuality "evil."
Francis will visit Ireland later this month when Dublin hosts the Vatican-sponsored World Meeting of Families.