Catholic officials troubled by report of 'at risk' adults in UK immigration center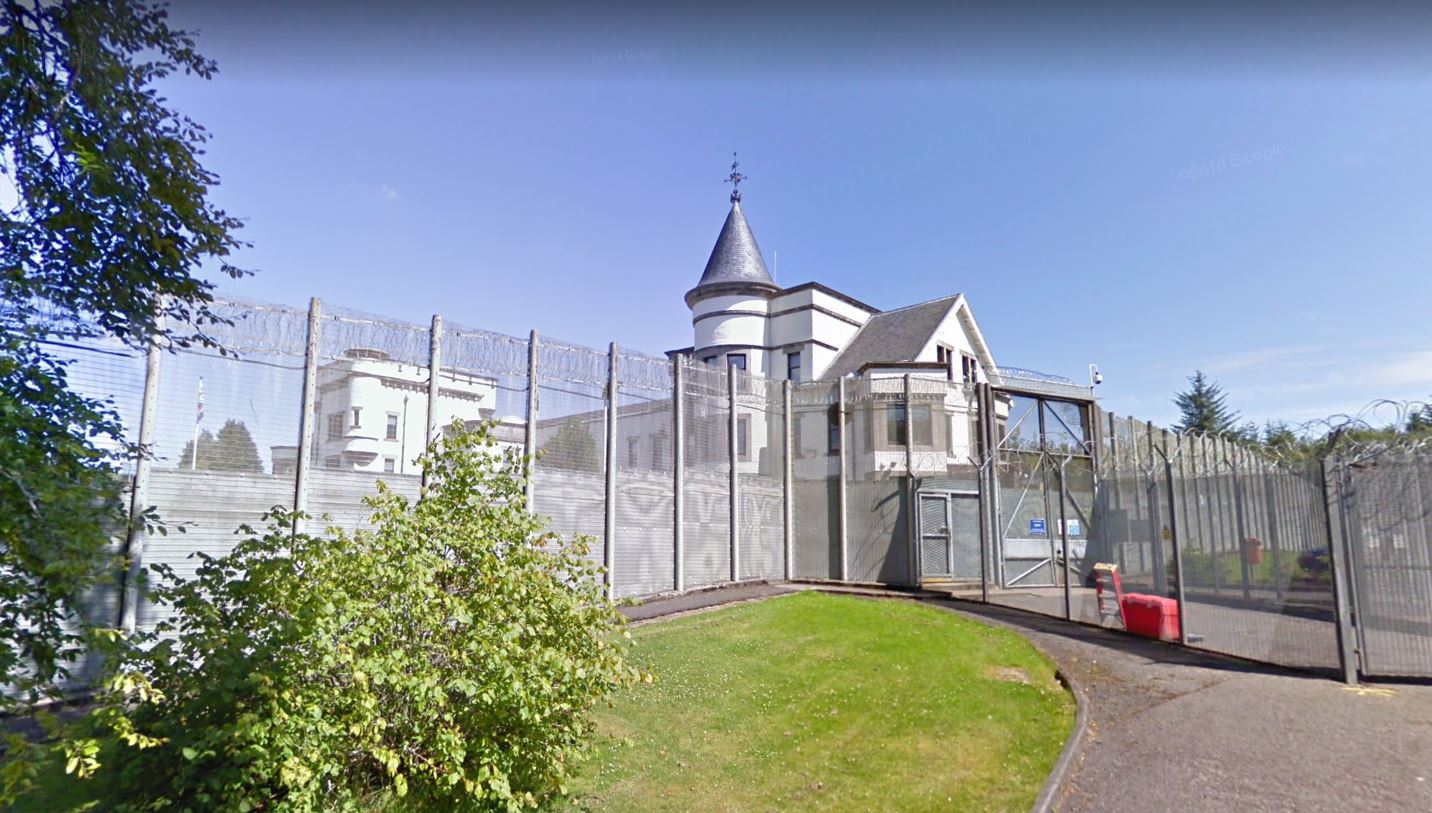 LEICESTER, United Kingdom – An investigative news report showing that nearly 40 percent of people held at Scotland's only immigration removal center are classified as "adults at risk" is "deeply troubling," according to the head of the Britain's chief Catholic refugee agency.
The BBC Scotland report said government data from Dec. 31, 2018, shows that 61 people were detained at the Dungavel Immigration Removal Center in South Lanarkshire, and of those 24, or 39 percent, were vulnerable adults.
A vulnerable adult is anyone whose mental or physical health is likely to get worse in detention, and government guidelines say this includes victims of torture or human trafficking.
The Home Office – the UK government department that handles immigration and security – states that the "clear presumption is that detention will not be appropriate if a person is considered to be at risk."
However, it retains the option of detaining vulnerable adults "if it is necessary in order to remove them."
Immigrants can be detained in the UK if they are waiting for permission to enter the country or if they are subject to deportation. Often, these immigrants are involved in legal proceedings to get the right to stay in the UK, and so may be detained for long periods of time, even years. The process is not a criminal proceeding, but an administrative procedure.
Detainees are a mix of people who may be in the UK unlawfully such as people who have overstayed their visa, asylum seekers, and foreign national offenders (FNOs), who have been convicted of a crime.
The UK is the only country in the European Union that does not have a legal time limit on how long immigrants can be detained.
"The BBC Scotland investigation is deeply troubling, but sadly not at all surprising. At JRS UK we regularly encounter vulnerable individuals who are subjected to the indignity of detention through an arbitrary process, and who are caught in a complex web of dehumanizing policies," Sarah Teather, the director of Jesuit Refugee Service UK, told Crux.
Last October, JRS published a report documenting that recognized victims of human trafficking were being held in detention centers.
RELATED: JRS says trafficking victims being detained by UK immigration authorities
"Through our work visiting those at the IRCs near Heathrow we see first-hand the difficulties and challenges faced by those in immigration detention," Teather said.
"We have regularly encountered individuals whose vulnerabilities should prevent them from ever being detained, including survivors of human trafficking and modern slavery. And for those who may have not displayed vulnerabilities before entering detention, the current indefinite nature almost definitely results in vulnerabilities," she continued.
Teather served as a member of the UK Parliament from 2003-2015 and was Minister of State for Children and Families from 2010-2012.
During her time in government Teather led the negotiations to stop the detention of children in the immigration system, and later chaired a parliamentary group focused on support for refugees, including the issue of detention.
"The time for government to act to limit the use of immigration detention is long overdue," Teather told Crux.
RELATED: Catholic, other religious leaders call on UK government to end indefinite immigration detention
The bishops in Scotland have long been opposed to the use of immigration detention.
"It should be unthinkable that men and women who request asylum find themselves detained having broken no laws," said Danny Sweeney on behalf of Justice and Peace Scotland, an office of the Bishops' Conference of Scotland.
Sweeney told Crux that over half of detainees at removal centers are ultimately freed, so "their detention only serves to disrupt life in the UK and cause unnecessary stress and anxiety for them, their families and friends."
He also took aim at the government policy of creating a "hostile environment" for illegal immigrants and asylum seekers, noting "questions over the intended results of this disruption to the lives of many people living here will doubtless be raised."
Sweeney also said there are concerns about staff shortages and a lack of investment at the Dungavel facility.
"For the Home Office to consider it appropriate to detain significant numbers of vulnerable people which their own guidance recognizes includes victims of torture, modern slavery and sexual abuse, and people with additional physical or mental health needs, without ensuring that facilities have the resources they need is negligent to both those detained and those employed at Dungavel," he told Crux.
In March, a report issued by Home Affairs Committee of the British parliament said that "too often the Home Office has shown a shockingly cavalier attitude to the deprivation of human liberty and the protection of people's basic rights."
RELATED: New report says UK government's immigrant detention system 'inhumane'
A spokesperson for the Home Office told BBC Scotland that the health, welfare and dignity of those in immigration detention "is of the utmost importance."
"We use detention sparingly and only when necessary and vulnerable people are detained, or their detention continued, only when the immigration considerations outweigh the evidence of vulnerability," the spokesperson continued.
While noting "significant improvements in recent years," the Home Office spokesperson said, "we are committed to going further and faster in exploring alternatives to detention, increasing transparency around it and improving the support available for vulnerable detainees."
Follow Charles Collins on Twitter: @CharlesinRome
---
Crux is dedicated to smart, wired and independent reporting on the Vatican and worldwide Catholic Church. That kind of reporting doesn't come cheap, and we need your support. You can help Crux by giving a small amount monthly, or with a onetime gift. Please remember, Crux is a for-profit organization, so contributions are not tax-deductible.