UK Catholic groups urge temporary residency for migrants during corona-crisis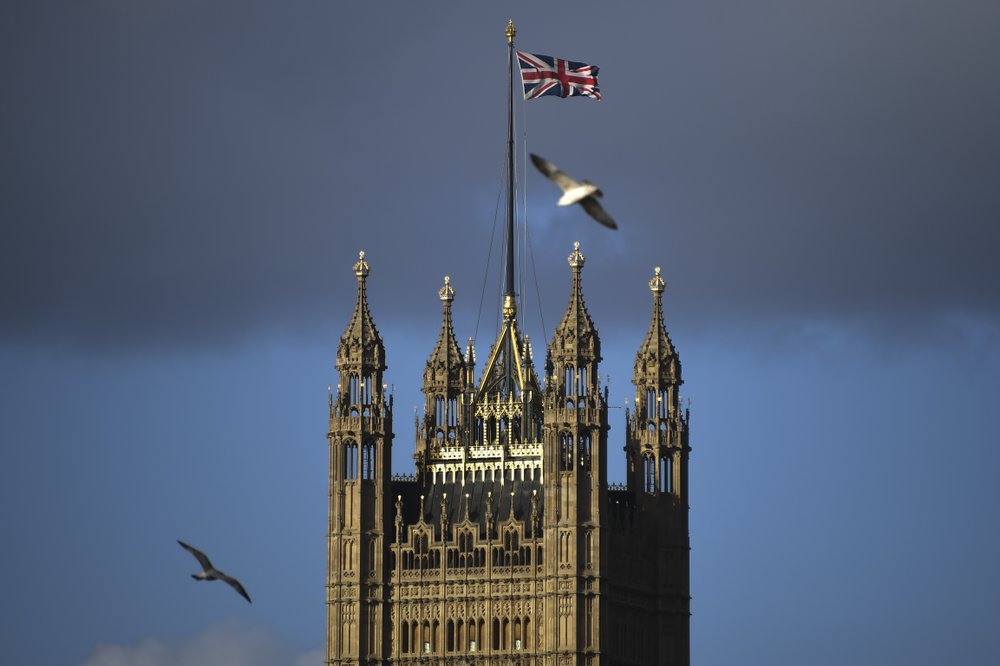 LEICESTER, United Kingdom – Catholic leaders have called on Prime Minister Boris Johnson to offer asylum seeker and other "insecure" immigrants the ability to live freely and work in the UK during the COVID-19 coronavirus pandemic.
Over 20 organizations signed a letter drafted by the Jesuit Refugee Service UK asking the government to grant "leave to remain" for asylum seekers, refugees, and undocumented immigrants.
"Leave to remain" is the term used for those with permission to stay and work in the UK; "indefinite leave to remain" is similar to a U.S. green card, and gives an immigrant permanent residency.
In the UK, asylum seekers aren't allowed to work while their cases are assessed and live on a tiny stipend – under $50 a week – given by the government.
The letter noted that insecure immigrants are more likely to be homeless, and can avoid necessary health assistance because they fear their immigration status will be reported to the authorities.
"Without the right to work or access to mainstream benefits, people with insecure immigration status often live in complete destitution and rely on small hardship grants or food parcels from charities. Even in normal circumstances, this means they face a day to day struggle for survival, and at the moment, with many charities closed and with restrictions on movement, this is leaving many already vulnerable individuals in dire circumstances. We are hearing heartrending stories of homelessness, exploitation and hunger," the letter reads.
"By giving access to the labor market, a grant of leave ensures everyone is able to participate in our struggle against COVID-19. We cannot afford to have trained nurses, doctors, care workers and other key workers barred from contributing to society when they are desperately needed. This will bring people out of the shadows and into the workforce," it continues. "In sum, lack of secure immigration status continues to act as a barrier to accessing support, housing and healthcare and traps people in exploitative situations. Allowing people to regularize their status is the most effective way of ensuring they get the support they need during this crisis, and will thereby protect society as a whole."
Sarah Teather, the director of the Jesuit Refugee Service, said giving all migrants temporary leave to remain during the coronavirus emergency is "a simple, efficient and effective" way to protect public health, as well as allowing migrants with needed skills to help fight the pandemic.
"We cannot afford to have trained nurses, doctors, care workers and other key workers barred from contributing to society when they are desperately needed," she said in a statement.
"The wellbeing of every person matters, more now than ever before: anyone unable to access stable housing or basic provisions places themselves and potentially others in danger. We have to act," Teather continued.
"The quickest and easiest solution is to grant everyone with an outstanding immigration application immediate leave and the right to work, and to provide a fast route to regularize others, bringing them out of the shadows and into the workforce.  It is the only way to protect public health, get help to those who need it and get everyone contributing what they can. Now is the time to work together and unite to save lives," she added.
Auxiliary Bishop Paul McAllenan of Westminster, the chair of the English and Welsh Catholic bishops' Office for Migration Policy, also supported the signatories.
"One's human dignity is the primary issue. In this crisis respect for human dignity demands that everyone without exception is given the right to protect themselves from COVID-19 and to receive medical treatment if necessary," he said.
"We are constantly implored to protect ourselves and others for the common good of society. Those without permanent status should be given the opportunity and means to do so, to social distance, to self-isolate, to access healthcare and so lessen the possibility of jeopardizing public health," the bishop continued.
McAllenan noted that other countries have already granted immigrants a temporary right to stay to help protect people during the pandemic and stop the spread of the disease.
"I sincerely hope our own government will consider taking the recommended steps in response to the extraordinary circumstances we face," he said.
The UK Home Office, which deals with immigration issues, recently came under fire for saying that migrant workers can use "investments and cash savings" to meet income requirements for staying in the UK if they have lost their jobs during the lockdown.
Follow Charles Collins on Twitter: @CharlesinRome