LEICESTER, United Kingdom – Cardinal Vincent Nichols called the murder of David Amess, a member of the UK's House of Commons, a "painful loss."
He was stabbed to death at a constituents meeting at Belfairs Methodist Church in Leigh-on-Sea in Essex. His alleged assailant, a 25-year-old man, has been arrested.
Amess, aged 69 and a member of the ruling Conservative Party, was a practicing Catholic and considered one of the staunchest pro-life members of Parliament. The father of five had served in Parliament since 1983.
"This death throws a sharp light onto the fact that our Members of Parliament are servants of the people, available to people in their need, especially in their constituencies. This horrific attack, as David was undertaking his constituency surgery [where parliamentarians hold face-to-face meeting with constituents], is an attack on our democratic process and traditions," said Nichols, who is president of the Catholic Bishops' Conference of England and Wales.
"David carried out his vocation as a Catholic in public life with generosity and integrity. He served in Parliament for four decades and was respected by all political parties across the House. His untimely death is a great loss," he added.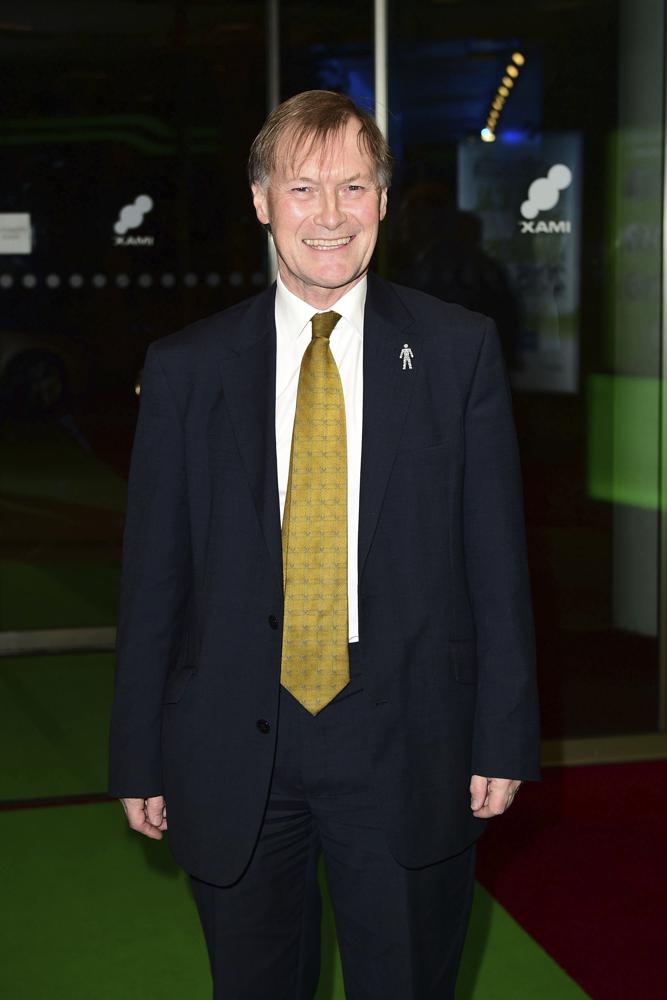 In 2006, Amess established the All-party Parliamentary Group for relations with Holy See Group, which brought together people of all faiths from all of the UK's major parties to improve relations with the Vatican. He also played a key role in the visit of Pope Benedict XVI to the UK in 2010, and led several parliamentary visits to Rome.
"He fostered this mutually respectful relationship through meetings with Cardinal Parolin, the Pope's Secretary of State, and with other Catholic leaders. This contribution is both esteemed and will be sorely missed," Nichols said.
UK Prime Minister Boris Johnson called Amess "one of the kindest, nicest, most gentle people in politics."
"He also had an outstanding record of passing laws to help the most vulnerable, whether the people who are suffering from endometriosis, passing laws to end cruelty to animals or doing a huge amount to reduce the fuel poverty suffered by people up and down the country," the prime minister said.
"David was a man who believed passionately in this country and in its future. And we've lost today a fine public servant and a much-loved friend and colleague," Johnson added.
The Anglican Archbishop of York, Stephen Cottrell, became a friend of Amess when he was Bishop of Chelmsford, the local Anglican diocese.
"He was the MP for the constituency where I grew up, and not only did he always faithfully serve those people and that place, but had a particular concern for the Christian community born of his own deeply held Christian faith as a member of the Roman Catholic community," he said in a statement.
"It is shocking that someone so dedicated to his community and public service was the victim of such violence as he went about his elected duty. It is hard to make sense of the horror of what has happened this afternoon but he and his family and those he loved are in my prayers," Cottrell said.
Catherine Robinson, spokesperson for Right To Life UK, said Amess was "a passionate and dedicated patron of our charity."
"Sir David was a pro-life champion. Since he was elected in 1983, he always, where possible, used his position as an MP to stand up for the vulnerable, including championing initiatives to introduce more protections for unborn babies and more support for women facing crisis pregnancies," she said. "Everyone who worked with Sir David knew him to be a kind, caring and jovial man, who showed real care for the most vulnerable in our society."
His colleague, Lord David Alton, said Amess was a "longstanding friend."
"Just a few weeks ago we shared a platform at the launch of his book Ayes & Ears, documenting his political career over nearly four decades and how Parliament and politics have changed," he said, noting the proceeds of the book were going to charity.
"Notwithstanding all the good in the world we still have the capacity to do truly evil things. This horrific attack has not only robbed David of his life, but its reverberations will have devastating consequences for his family and loved ones," Alton added.
Amess is the second member of parliament to be murdered in five years. Jo Cox, a member of the Labour Party, was shot and stabbed before a constituents meeting in 2016.
Her husband, Dr. Brendan Cox, tweeted that his "thoughts and love are with David's family."
"They are all that matter now. This brings everything back. The pain, the loss, but also how much love the public gave us following the loss of Jo. I hope we can do the same for David now," he said.
"Attacking our elected representatives is an attack on democracy itself. There is no excuse, no justification. It is as cowardly as it gets."
Follow Charles Collins on Twitter: @CharlesinRome