Northern Irish bishops call UK budget 'unjust distribution of resources'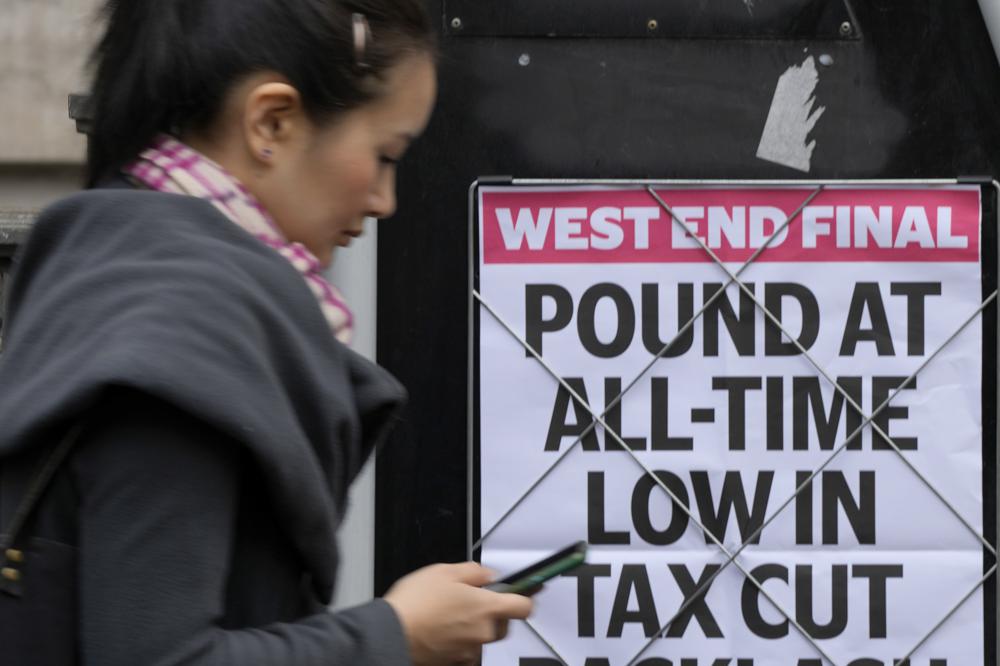 LEICESTER, United Kingdom – Catholic bishops in Northern Ireland are calling on the government to do more to tackle the cost-of-living crisis hitting the United Kingdom.
Inflation in the UK has hit 9.9 percent, and the pound has dropped to its lowest level in years against the dollar.
New Prime Minister Liz Truss and Chancellor Kwasi Kwarteng announced a "mini-budget" calling for 45 billion pounds ($49 billion) of unfunded tax cuts, coming on top of plans to borrow billions to help shield homes and businesses from soaring energy prices. This has sparked concerns that the new government's policies would swell government debt and further fuel inflation.
In a statement on Tuesday, the Northern Irish bishops said they wanted "to raise our voices in urgent concern about the challenges facing the most vulnerable in our society, as multiple economic pressures converge to create life threatening levels of deprivation and fear for individuals and businesses."
"For the poorest in our society, this is an emergency, not a crisis. We call on everyone, from public representatives to parishioners in our parishes, to come together in a spirit of solidarity and active concern for those who are in need among us at this time," the statement said.
"Every day seems to bring news of dramatic and unplanned increases in the cost of basic essentials such as food, fuel and heating. More and more low- and middle-income families, older people and vital businesses in our economy, are gripped with fear as they think about what lies ahead this autumn and winter," the statement continued.
The bishops also pointed to the problems caused by the failure to form the local government in Belfast, after Sinn Fein's victory in May's elections for the Northern Ireland Assembly, saying it is "unquestionably impeding the effort to respond to the depth and urgency of the situation."
"Politicians have a particular duty to ensure the basic needs of citizens are being met and to reassure those in need that serious, meaningful help is on its way. What has been offered to date, does not go far enough to meet that need. Indeed, the 'fiscal plan' presented last week to the Westminster parliament represents an unjust distribution of resources which will benefit the richest but bring little comfort to those hardest hit and most at risk in these trying times," the Northern Irish bishops said.
"This highlights once more the need for working devolved politics in Northern Ireland that can deliver for the real needs of people here, especially lowest income families and many small and medium businesses, key employers on this part of the island, on the brink of collapse," the statement continued.
"Of particular concern, is the fact that in Northern Ireland, one in four children are living in poverty – one of the highest levels of child poverty of any population in Europe. This is despite the fact that a Child Poverty Strategy has been promised for years now – most recently in the New Decade New Approach agreement – but has not yet been delivered, 25 years on since the Good Friday Agreement," the bishops said, referring to the agreement that ended the armed conflict between Nationalists and Unionists in the province.
"It is known that many families here already have less than £100 per month in disposable income. We also know that, in comparison with other parts of these islands, more people here are reliant on social security, more people are in fuel poverty, more people are in absolute poverty and we have some of the highest levels of working poor. This means that the impacts of this emergency will be felt most acutely here," they continued.
"We accept that there is also much that we in the churches can do to help. The amazing positive response at parish and community level during the COVID-19 pandemic shows what can be achieved when people work together. We commend and thank the many charitable organizations and partnerships that are already delivering help to people on the ground, as they have always done. A similar effort is now needed," the bishops said.
Follow Charles Collins on Twitter: @CharlesinRome