Paraguayan gay rights activist takes part in meeting with pope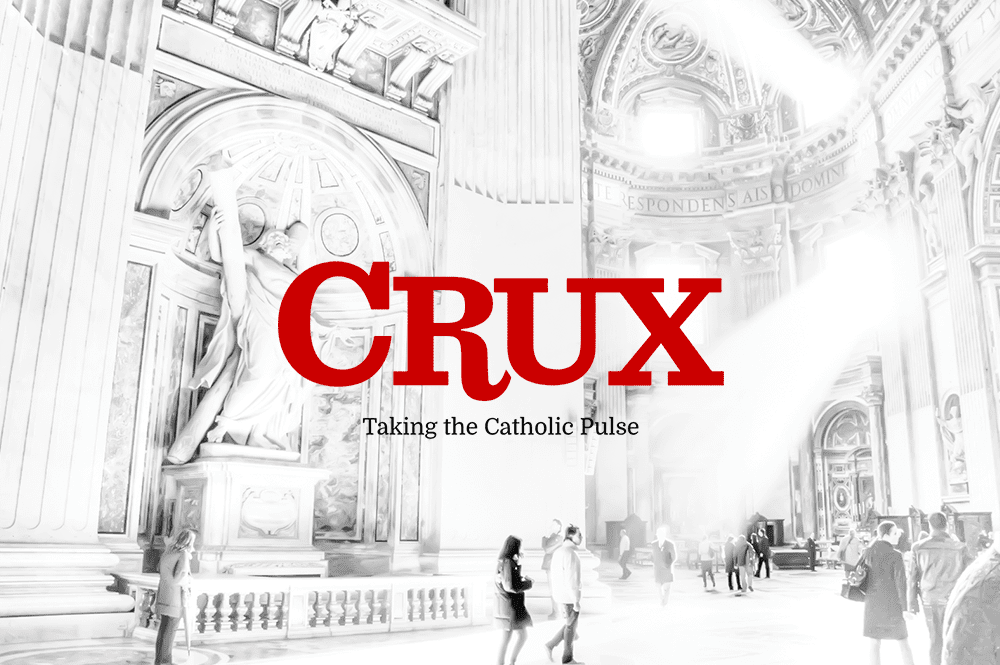 ASUNCIÓN, Paraguay — A gay rights activist was among 2,600 representatives of Paraguay's civil society who met Pope Francis on Saturday, and he expressed surprise that he was invited by the local Catholic Church to be part of the group.
Ironically, that activist wed his partner in Argentina in 2012 under a same-sex marriage law that the future pope strenuously opposed, even calling it a work of the Devil.
Simón Cazal, who heads an activist group called SomosGay, said he was approached early last month about taking part in Saturday's encounter, saying Church officials told him it was because of the "impact of your organization on the Paraguayan society."
The group released a statement saying the invitation "symbolizes an openness and progress towards the LGBT community, remembering the ultraconservative context that has always characterized the Vatican."
Cazal was part of a wide cross-section of representatives of social groups to take part in the meeting, which included indigenous farmers, members of the elite class, teachers, sportsmen, and union leaders.
Local Church officials said the same invitation went out to all the participants, and that it was not a Vatican or a papal initiative.
Technically it's the first time Francis has met an LGBT political activist, at least publicly, but there was no interaction between the two men. Cazal wasn't one of five people who addressed the pontiff, nor was he on stage.
Cazal, 34, married his husband, Sergio López, 21, three years ago in Francis' native Argentina, which became the first country in Latin America to approve gay marriage in 2010. Paraguayan law, as in most Latin American nations, doesn't recognize gay relationships as a marriage or as a civil union.
According to reports, when they married in Rosario, Argentina – once declared by its mayor the "gay capital of Latin America" – Cazal said they were doing so to "defy" Paraguay's system, trying to force a change in the constitution that would render their union legal.
"We need for our marriage to be a public affair, because otherwise people will think gays and lesbians don't exist," Cazal told ABC Digital in 2012. "We want to set a precedent."
Speaking to the press in the run-up to Saturday's meeting, López said SomosGay had been "shocked" at receiving the invitation, which came after the group called on the Catholic Church to "abandon the positions of intolerance and insults dehumanizing LGBT people."
In an interview published by Fusion on June 25, Cazal said the invitation deserves a celebration from the LGBT movement, "despite the ongoing debate over whether the Church is really undergoing a profound change."
Yet not everyone in the LGBT community of Paraguay was welcoming of the invitation, sent out at least to two other gay-rights organizations: Aireana and Panambi.
Rosa Posa, head of the lesbian rights activist group Aireana, said she received the same invitation but rejected it because, "There is a lot of marketing around the pope."
Referring to Cazal and SomosGay, she told local media that "If they think he's going to listen, well, good luck."
Mariana Sepúlveda of Panambi said she rejected the invitation because it goes against the organization's fight to promote a secular state.
Cazal said he was happy to attend the meeting, even though he doesn't expect much doctrinal change.
"I see a lot of contradictions in his public messages," he told Fusion about Pope Francis. "But we have to live with those contradictions, and realize there are still limits at the Vatican."
When Cazal and López married in Argentina in 2012, they did so under a law which had drawn blistering criticism from the man who would eventually become Pope Francis.
In 2010, then-Cardinal Jorge Mario Bergoglio fought against the introduction of same-sex marriage and adoption rights, saying that it would lead to "a situation whose outcome can seriously harm the family."
In a letter to a group of Carmelite nuns that was eventually leaked to the press, Bergoglio said that "at stake is the identity and survival of the family: father, mother and children."
"At stake are the lives of many children who will be discriminated against in advance, and deprived of their human development given by a father and a mother and willed by God," he wrote. "At stake is the total rejection of God's law engraved in our hearts."
He went on to describe gay marriage as a move from "the 'Father of Lies' who seeks to confuse and deceive the children of God".
"Father of Lies" is a term used to refer to the Devil in the Gospel of John.
Crux tried to contact Somo Gay for comment, both by e-mail and phone, but the group did not immediately respond.
Though Francis was unequivocal in his opposition to same-sex marriage in Buenos Aires, much has changed in Francis' rhetoric since 2010.
Coming back from a trip to Brazil in 2013, he delivered his most famous punch-line "Who am I to judge" in reference to a gay priest who had "repented of his actions" and was actively seeking God.
During a Synod of Bishops on the family last October, the Vatican released a document, with the pontiff's blessing, which said gays and lesbians wanted a to encounter a "more welcoming home."
"Are our communities capable of this, accepting and valuing their sexual orientation, without compromising Catholic doctrine on the family and matrimony?" the document asked.
Francis himself even welcomed a Spanish transgender man into the Vatican for a private encounter, after the man sent the pope a letter expressing the mistreatment he'd received from his local priest.
In September 2013, Francis gave an interview warning against the Church talking exclusively about "issues related to abortion, gay marriage and the use of contraceptive methods … This is not possible," he said.
The pope added: "The teaching of the church is clear and I am a son of the church, but it is not necessary to talk about these issues all the time."