Yes, Virginia, Pope Francis has a strategy underneath the rhetoric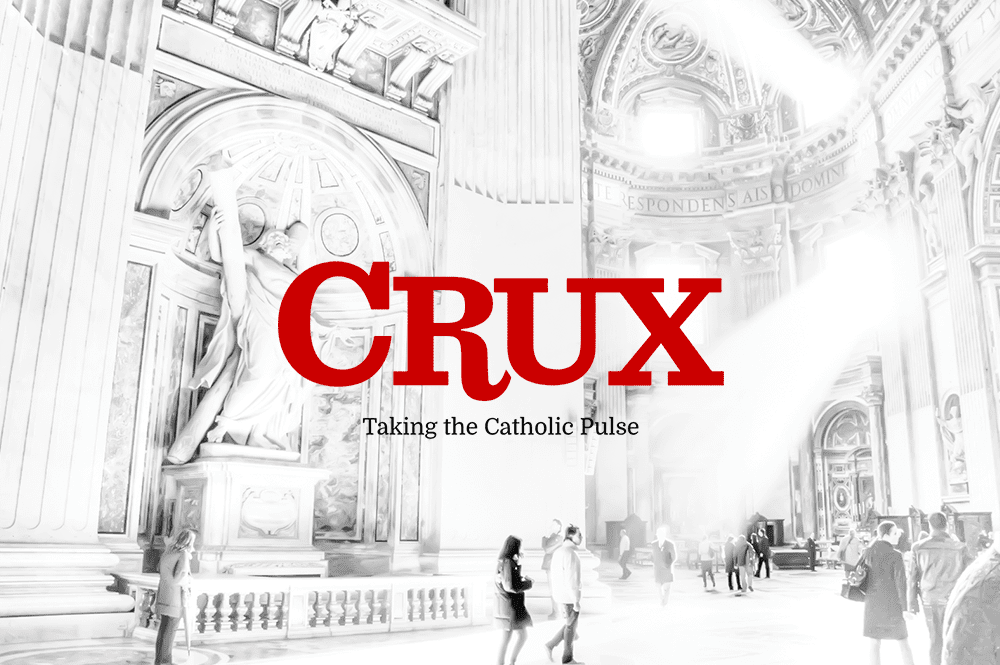 On Monday Pope Francis returns to Rome after a triumphant week-long homecoming to Latin America, a three-nation tour that's seen the pontiff stress concern for the poor, the environment and the family, as well as outreach to those at society's margins.
In a typical flourish during a session with social activists in La Paz, the Bolivian capital, Francis urged the poor to rise up to embrace what he called the "globalization of hope."
Of course, we've heard such notes before from this pope. In that light, perhaps the most intriguing element of his visit to Ecuador, Bolivia, and Paraguay was the suggestion that there's an honest-to-God political strategy underneath his populist rhetoric.
It came in several allusions to the idea of a Latin American patria grande, or "great homeland." Drawn from the thinking of 19th century founders of modern Latin America, such as Simón Bolívar and José de San Martín, the term today generally refers to the press for tighter economic and political unity across the continent.
But Francis, who has long been on record in favor of making the idea of a patria grande in Latin America a reality, since well before he was elected pope, appears to mean something more by the phrase than that. He thinks Latin America, together, can and should be a counter-weight to some of the corrosive economic forces he sees at work in the world.
The South, in other words, has much to teach the long-dominant North.
Such a point of view is nothing new to Francis.
In 2005, then-Cardinal Jorge Mario Bergoglio of Argentina wrote a foreword to a book by a Vatican official from Uruguay named Guzmán Carriquiry, in which the future pontiff argued that Latin America has a pivotal role to play in the major ideological battles of the early 21st century.
Drawing on Argentina's Peronist heritage, Bergoglio said that Latin America can lead the way towards a "third position" between Communism and free-market capitalism. In so doing, he said, Latin America can help resist an "imperial concept of globalization" he associated with the Anglo-Saxon world – presumably meaning, above all, the United States.
To accomplish that, he insisted that Latin American nations must form a more-or-less united bloc in global affairs.
"Alone and separated, we have very little chance and aren't going anywhere," he wrote a decade ago. "We'll reach an impasse that would condemn us to being marginal figures, impoverished and dependent upon the major world powers."
For all intents and purposes, what Bergoglio seemed to have in mind was a sort of EU for Latin America, an interlinked system of trade and political accords that would allow the continent to position itself as a serious counterpart to both the major Western powers and other global protagonists such as Russia and China.
In less direct fashion, Francis came back to that project for the future of Latin America during his remarks last week.
"Despite the progress made, there are factors which still threaten equitable human development and restrict the sovereignty of the countries of the patria grande and other areas of our planet," he said in Bolivia.
"The new colonialism takes on different faces," the pontiff said. "At times it appears as the anonymous influence of mammon: corporations, loan agencies, certain 'free trade' treaties, and the imposition of measures of 'austerity' which always tighten the belt of workers and the poor."
During remarks at the La Paz cathedral on Wednesday, Francis called on Bolivia to be an example of "multifaceted and inviting harmony … one that attracts [people] to the path of the consolidation of the patria grande."
In a nutshell, the pope believes that to do greater justice to the poor, the entire architecture of the global economic system has to be rethought. He also believes powerful forces stand in the way of that happening.
In his recent encyclical letter on the environment, Francis takes several swipes at what he describes variously as "interests" and "powers" that prop up an unjust, and unsustainable, status quo. Though he never quite specifies who the villains are, it's clear he doesn't believe the global system can be relied upon to reform itself.
Instead, he believes the developing world must find new ways to assert itself, to stand up in defense of the planet's impoverished masses. Francis also realizes he's in a unique position to move the ball on that agenda in his own backyard.
To put the point differently, the late St. John Paul II focused on Poland in his effort to confront the Soviet empire because as history's first Polish pope he enjoyed unique political capital. In a similar way, history's first Latin American pontiff seems to feel he has the best opportunity to galvanize his own continent against what he sees as the failures of global capitalism.
Mercosur, for instance, is one such tentative step towards a more united Latin America. Mercosur is a trading bloc created in 1991 among Brazil, Argentina, Paraguay, Uruguay, and Venezuela, today it also counts Chile, Bolivia, Ecuador, and Peru as associate members. Mercosur now has its own parliament, potentially the first step towards an EU-like political union.
While Francis didn't mention Mercosur or other specific efforts at integration this week, it's likely he smiles on them. (Mercosur returned the favor, issuing a statement in the run-up to the pope's visit showering him with praise for his "progressive" vision of social justice.)
It remains to be seen whether Pope Francis actually will be the catalyst for Latin America's emergence as a serious change agent, challenging the physiognomy of a 21st century globalized economy.
What's clear, however, is that he isn't just relying on moral exhortations to get the job done.
The Philippines is a 'perfect storm,' in a good way, for the pope's eco-agenda
By the time Pope Francis visited the Philippines last January, he was already hard at work on an encyclical letter devoted to the environment titled Laudato Si'. His determination to bring it to a finish, however, may have been strengthened by flying into the teeth of a tropical storm during that outing, a storm whose uncommon ferocity many Filipinos linked to global warming and climate change.
The pontiff described his visit that day to the island of Tacloban as his main reason for going to the Philippines, wanting to bring comfort to survivors of a 2013 super-typhoon that left 6,000 people dead and an astonishing 4.1 million homeless. The island was the epicenter of that disaster.
"When I saw this catastrophe from Rome, I felt that I had to be here," Francis told a vast crowd gathered in a muddy Tacloban field on Jan. 16, 2015.
That very day, another disaster was bearing down on Tacloban. Tropical Storm Mekkhala made landfall on nearby Samar Island, generating winds of 60-80 miles per hour. The storm caused multiple injuries, including a young worker for the US-based Catholic Relief Services killed at the papal Mass when strong winds toppled a large speaker perched above her.
The pope's advance team advised him not to risk the trip that day, but Francis insisted. He had to cut the visit short by four hours, and barely avoided the fate of a government jet that slid off the only local runway trying to get away. While on the island Francis wore a cheap yellow poncho to ward off the rain, which quickly became the iconic image of the trip.
Later that day, the pontiff told Manila's Cardinal Luis Antonio Tagle this was the first time he'd ever experienced a typhoon first-hand. After his abbreviated, emotional Mass, the pope had a 15-minute lunch with 30 survivors of the 2013 disaster.
"I'll never forget the face of the Holy Father listening to each one," Tagle told reporters afterward, breaking down in tears himself. Learning of lost parents, husbands, sons, and daughters, Francis was almost paralyzed by their suffering, he said.
"You could see the Holy Father just shaking his head, shaking his head and at some moments saying, 'Oh, oh!' He was suffering," Tagle said.
Given that background, it's probably no surprise that on Tuesday of this week, during an event attended by more than 1,000 priests and other Catholic leaders, Tagle lent his signature to a petition being circulated by the "Global Catholic Climate Movement," a coalition of more than 140 Catholic organizations around the world.
"Impelled by our Catholic faith, we call on you to drastically cut carbon emissions to keep the global temperature rise below the dangerous threshold of 1.5°C, and to aid the world's poorest in coping with climate change impacts," the petition reads.
At the same time, the Filipino bishops meeting in Manila pondered the establishment of a "climate change desk" within their episcopal conference, part of a push by the Federation of Asian Bishops' Conferences to persuade its 22 member conferences to study Laudato Si' and to work to mitigate the impact of climate change.
In terms of giving the encyclical letter added practical power, the Philippines may be destined to play a lead role for three reasons.
First, the Philippines has a national memory of that 2013 typhoon, known internationally as Haiyan and locally as Yolanda. The storm generated 15- to 20-foot wave surges and 145 mile-per-hour winds in November 2013, reducing the areas it touched to a post-apocalyptic disaster zone.
Even before Yolanda hit the country, the Church in the Philippines had a strong "green" streak.
In 2007, for instance, a coalition of religious orders and Catholic NGOs announced plans to "screen" political candidates for their positions on environmental issues, noting that a 2005 government report predicted that in the near future as much as 25 percent of the population of Manila could lack access to safe water.
In 2009, a "Businessmen's Conference" issued a water conservation program in the name of the country's Catholic bishops, including a proposed ban on sand and gravel extraction to stop water losses due to quarrying, and granting land tenure to occupants of watersheds to give them a stake in preserving the water supply. The alternative, the group warned, was spreading "hydrological poverty."
That background makes the country a natural carrier for the message of the pope's encyclical.
Second, the Philippines is not only the third largest Catholic country in the world, in terms of population, it's probably number one in terms of popular enthusiasm and intensity of devotion. Downtown shopping malls have chapels, and street signs warn of Masses in progress.
The six to seven million people who showed to see Pope Francis in Manila last January – themselves braving the tail end of the tropical storm – gave visible proof of the point.
When the Church in the Philippines commits itself to something, it usually gets results. Just ask Ferdinand and Imelda Marcos, for instance, who saw their regime collapse under the "People Power" movement of 1986 largely inspired and organized by the Catholic Church.
(Imelda Marcos, by the way, is from Tacloban and was in the crowd for Francis' January visit. Now in her 80s, she described herself as no more than an "ordinary pilgrim.")
Third, Tagle is ideally positioned to be the face and voice of the Asian Catholic push on the environment.
Already known as the "Asian Francis," Tagle is the most charismatic and visible Catholic leader on the continent, and he also has a strong following internationally given his command of languages and his attractive personality.
Tagle was recently elected president of Caritas Internationalis, a Rome-based federation of Catholic charitable groups around the world, meaning he now leads a global network of activists and experts to mobilize in the push for action on climate change, deforestation, safe water, and other environmental challenges. It also means he'll gain even more international prominence, traveling the world to speak on behalf of Caritas in various global venues.
This intersection of history, grassroots commitment and strong leadership could make the Philippines a "perfect storm" – for once, in a positive sense – in terms of moving the ball on the pope's environmental agenda.