Vatican backs Spanish bishop in vetoing transgender man as a godfather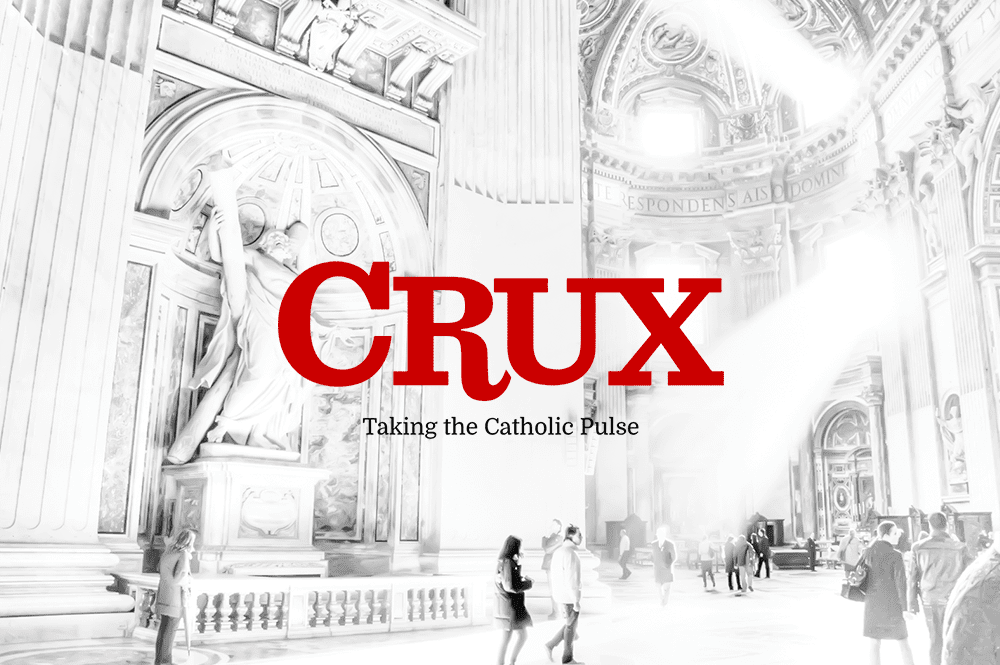 ROME — If more proof is needed that a change in moral tone under Pope Francis from judgment to mercy doesn't necessarily imply a change in substance, the Vatican's recent endorsement of a refusal to allow a transgender person in Spain to serve as a godfather would seem to supply it.
Alex Salinas is a 21-year-old transgender person from Cadiz, Spain. He was born a woman, but since February of 2014 has an ID card that identifies him as a man and is on a waiting list to receive sex reassignment surgery.
Regardless of his legal status or personal self-perception, Catholic authorities in Spain still regard Salinas as a woman and thus refused his request to serve as the godfather for the baptism of his sister's baby.
That decision was upheld this week by the Congregation for the Doctrine of the Faith, the Vatican's powerful doctrinal watchdog agency under German Cardinal Gerhard Müller, who is set once again to be among the protagonists at a summit of Catholic bishops this October to discuss issues related to the family.
According to local news reports, Salinas' parish priest had initially accepted him as a godfather, but Bishop Rafael Zornoza of Cádiz y Ceuta blocked the appointment. According to Salinas, when he went to the diocese to ask why, he was told that in the eyes of the Catholic Church, he is still a woman.
Salinas turned to social media to try to get the decision reversed, drawing support from Carla Antonelli, the only transsexual member of Parliament in Spain. As media pressure intensified, Zornoza filed a formal request for a review of the situation by Müller's Vatican office.
Zornoza published that request in a long communiqué posted on his diocesan website.
"Considering the disorientation caused among some of the faithful," Zornoza wrote, "and due to the complexity and media relevance of this subject, taking into consideration the possible pastoral consequences of any decision, I raised a formal consultation before the Congregation for the Doctrine of the Faith."
He didn't have to wait long for an answer.
As posted by Zornoza in Spanish, the congregation's response says it's impossible to admit a transsexual to be a godfather because "transsexual behavior itself reveals, in a public manner, an attitude that is opposed to the moral demand of resolving one's own problem of sexual identity according to the truth of one's own sex."
"It is evident that this person does not possess the requisite of leading a life according to the faith and to the position of godfather," as it required by Church law, the Vatican response says.
"Discrimination is not to be seen in this, but only recognition of an objective lack of the requisites that by their own nature are necessary to take over the ecclesial responsibility of being a godparent," it says.
In his own remarks on the letter, Zornoza says that "the Church welcomes all persons charitably, wanting to help each one in their situation with sentiments of mercy, but without denying the truth that she preaches, proposed to all as a path a faith to be freely embraced."
Through his Facebook account, Salinas expressed "disgust, anger, sadness, and ire," over the communiqué. He added that he no longer feels welcomed in the Church, and that his sister has decided not to baptize his nephew.
He also says he'll continue fighting the decision "not for me, but for all of us."
In July, Salinas expressed a desire to take the case to Spain's courts to fight what he believes is discrimination, but has not announced any firm plans.
In his statement, Zornoza insists that Pope Francis, "in continuity with the Magisterium of the Church," has "repeated several times" that a transsexual orientation "is contrary to human nature."
It also refers to the pope's latest encyclical, Laudato Si', where Francis said that "man, too, has a nature that he must respect and that he cannot manipulate at will."
Since his election to the papacy, Francis has included transgender people among the various constituencies to which he has reached out.
Pope Francis reportedly met privately with a transgender person in January in the Vatican, and in March he visited a prison in Naples where he dined with a group of prisoners that included gay and transgender inmates.
In 2013, a funeral Mass for a homeless transgender person named Andrea Quintero was held with Francis' okay in Rome's Church of the Gesù, the flagship church of the pope's own Jesuit order.
On the other hand, Francis has also confirmed Müller in his Vatican position and made clear on several occasions that he does not intend to revise the content of Catholic moral teaching.