Moving too fast on divorce question could lead to fracture, Kurtz says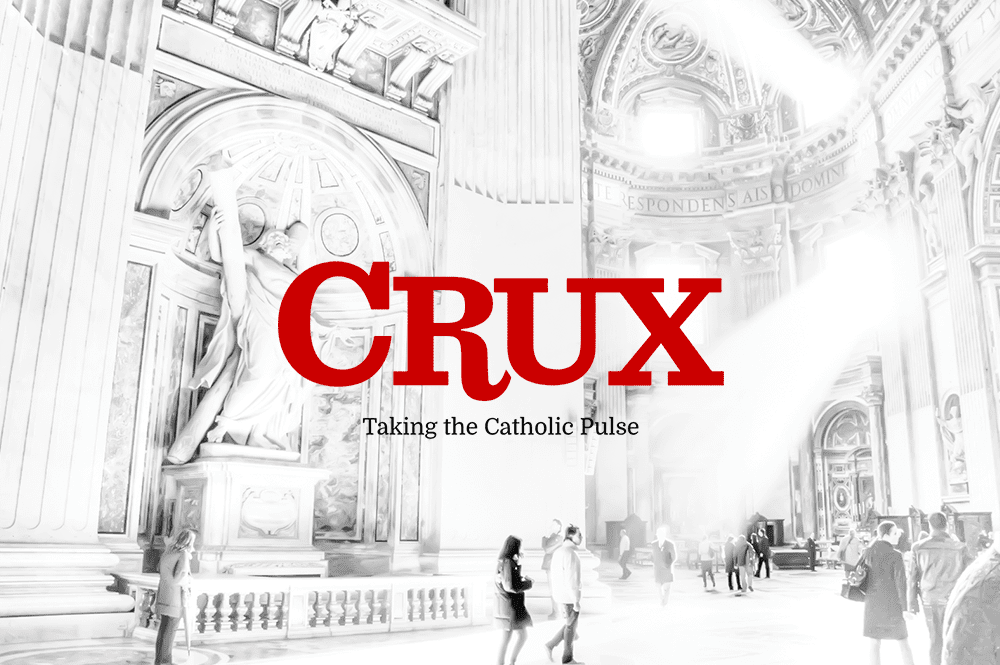 The two most senior officials of the United States Conference of Catholic Bishops are Archbishop Joseph Kurtz of Louisville, Kentucky, the body's president, and Cardinal Daniel DiNardo of Galveston-Houston, Texas, the vice president. Both are elected delegates to the Oct. 4-25 Synod of Bishops on the family, and today Crux presents interviews with both men about their perceptions of the event. Read the DiNardo interview here.
ROME — If bishops around the world applied the teachings of the Church differently — for example, some letting remarried Catholics receive Communion and others refusing — it could lead to a "fracture" in the Church, according to the leading US bishop at the summit.
Louisville Archbishop Joseph Kurtz, head of the US Conference of Catholic Bishops and a synod delegate, has a request for his fellow prelates who are considering kicking thorny pastoral decisions to the local level: Please slow down.
If individual countries varied on how they deal with key issues, Kurtz worries that global communion is at risk.
"Naturally, it's obvious to people that if it's a topic that relates to the unity of Church teaching, I think it would fracture communion," he said.
He said the so-called Kasper proposal, an idea floated by German Cardinal Walter Kasper to create a pathway for Catholics who are divorced and remarried to be readmitted to Communion on a case-by-case basis, demands much more theological reflection before being adopted.
Kurtz, who spoke with Crux Friday at the North American College, a seminary for Americans studying in Rome, also addressed the issue of infighting among some bishops, even in the public arena.
Last week, for example, Philadelphia Archbishop Charles J. Chaput wrote that a sense of anxiety about the synod's final report has permeated the summit, while Chicago Archbishop Blase Cupich said that Pope Francis looked to be at peace, so other bishops should be as well.
Kurtz placed himself somewhere in the middle.
"I think there is unity within the synod, but there are a diversity of opinions that are being suggested," he said.
(Cupich also made comments during his press briefing Friday that some commentators interpreted as support for the rights of individual believers to follow their consciences when deciding if they should receive Communion, even if it goes against Church law, an idea Chaput rejected in another interview published Monday.)
The day after Kurtz spoke to Crux, Pope Francis gave an address in which he called on national conferences to play a greater role in the life of the Church.
Although he leads one of those national conferences that would presumably be tasked with crafting pastoral responses should that proposal move forward, Kurtz questioned if they are even the right venues for such conversations.
There are two levels of authority, he said, "the universal Church and the local church, and the local church is really the diocese."
Early in the synod process, some cardinals, including two Americans, expressed concern about the synod's structure, sending a letter to Pope Francis that leaked to the press. Kurtz said he wasn't aware of the letter at the time, and when asked how he felt about the new process, he said, "I love it."
"I love the fact that when there is a topic [to discuss], we hear from the [full group], we have free exchange, but then very quickly we go into the small groups, where I think the real roll-up-the-sleeves work is done," he said.
Some Catholics have expressed high hopes for dramatic changes in how bishops apply Church teaching, while others have warned of schism should reforms be seen as too liberal.
But during a press briefing Friday, Anglican Bishop Timothy Thorton, a non-voting synod observer, said he does not foresee any dramatic action at the meeting's conclusion — a view shared by Kurtz.
"The sense I have within the body of the synod delegates is that there's not a desire to precipitously move on a dramatic change without thinking through what are both the short-term and long-term effects," he said.
But, he said, any decisions lie ultimately with the pope, noting that Francis himself has pointed out that the synod is an advisory body. "It's not a parliament that's voting on legislation," Kurtz said.
The pope emphasized this point, too, during his Saturday address, saying, "the synodal process culminates in listening to the Bishop of Rome, called upon to speak authoritatively as 'shepherd and teacher of all Christians.'"
Regardless of how long it takes for the pope to offer changes in pastoral practices, if ever, Kurtz said he plans to bring back to his archdiocese important lessons from the synod immediately.
"I think there are going to be some very positive, immediate effects that come from the conversations we've had on language, on best practices, on the need to support families, that they might inspire one another," he said. "These are themes that have gone right through the synod, and they're things I'll carry home with me that I'll do pastorally, even before there's any formal action."