US bishops to consider priorities and pornography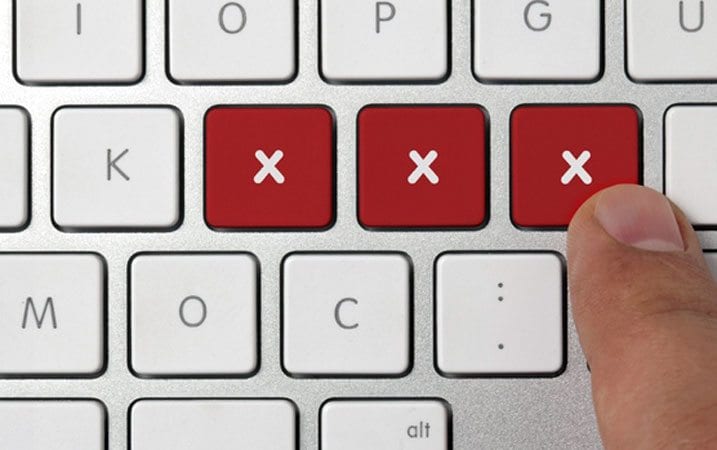 American bishops will gather in Baltimore next week for their fall General Assembly, where they will elect new committee chairmen, weigh minor changes to their Catholic voting guide, and consider taking action against pornography.
The potential decision to dedicate resources to combatting pornography, a multi-billion dollar industry in the United States, would be a first for US bishops. The viewing of pornography is causing a crisis in marriages and families, they believe, so whatever strategies they develop would be aimed at Catholic leaders and parents, according to Buffalo Bishop Richard J. Malone.
The Church teaches that pornography is a form of spiritual adultery that harms human dignity and immerses users in a perverse fantasy world that can hurt their relationships. Given Pope Francis' focus on the family through two international bishops' summits, the US Church could employ priests and bishops in their traditional role as pastoral counselors.
Politics
The bishops say they are taking the pope's advice about how to conduct themselves in the public square, even if no major changes are in store for a voting guide they issue before major elections.
During their Nov. 16-19 meeting, the bishops will consider small changes to their 2007 voting guide, "Forming Consciences for Faithful Citizenship," which will include teachings from Pope Benedict XVI and Pope Francis — including the pope's thoughts on the environment from his encyclical, "Laudato Si'".
The 45-page guide does not tell Catholics how to vote or which candidates to choose, but does spell out the position of the Church and the US bishops on issues such as abortion, marriage, poverty, and immigration.
"We are convinced that these documents exemplify what Pope Francis has asked of us as bishops in his recent address at St. Matthew's Cathedral in Washington: reinforcing strong unity among us, based on uncompromising commitment to the whole of Church teaching, expressed in language appropriate to our role as pastors," said Cardinal Daniel DiNardo of Galveston-Houston.
In that speech, Francis urged bishops to watch their tone when engaged in the public square.
"Harsh and divisive language does not befit the tongue of a pastor; it has no place in his heart," the pope said. "Although it may momentarily seem to win the day, only the enduring allure of goodness and love remains truly convincing."
The bishops' voting guide was last updated in 2007, and some conservative bishops complained it was not forceful enough in its opposition to abortion.
Before the 2012 presidential election, some of those bishops sought to revise the document, but the group ultimately decided to stand by Faithful Citizenship while issuing a new introductory note.
Although the political landscape has shifted dramatically since 2007 — gay marriage is now legal in every state and the economic outlook is much stronger — bishops will vote only on changing the introductory language and "limited revisions" to the voting guide.
The Francis Agenda
The USCCB's top spots are settled for another year, but down-ticket races could provide insight into the political winds inside the conference.
The Rev. Thomas Reese, a Jesuit writer at the National Catholic Reporter, noted that four of the bishops on the slate were appointed by Francis, giving US bishops an opportunity to show how much they are on board with the Francis agenda.
For example, the race for the head of the Committee on Migration is between Archbishop John C. Wester, a moderate tapped by Francis earlier this year to lead Santa Fe, and Archbishop Jose H. Gomez of Los Angeles, a member of Opus Dei who opposed efforts at last month's Synod of Bishops to adopt softer language about controversial social issues.
"I am not saying that only bishops appointed by Pope Francis can be considered 'Francis bishops,' but it is interesting that the USCCB elections will have four Francis appointees on the ballot," Reese wrote. "Will the bishops like these candidates as much as Pope Francis does?"
Another area where the so-called Francis Agenda could make waves is the vote on strategic priorities for the 2017-2020 period.
At a meeting in St. Louis earlier this year, some bishops expressed disappointment that the proposed plan lacked an emphasis on social justice.
"There needs to be much greater visibility to the plight of the poor," Bishop George L. Thomas of Helena, Mont., said during the June meeting.
Archbishop Blase J. Cupich of Chicago said at the time that immigration reform, which has "an enormous impact on family life and marriage," should play a bigger role in the bishops' priorities, and he said it was "stunning" that the word advocacy was used only in relation to religious freedom.
Archbishop J. Peter Sartain of Seattle, chairman of the Committee on Priorities and Plans, said his committee would rework the priorities before the General Assembly.
Bishops also will hear updates from the USCCB president, Archbishop Joseph Kurtz of Louisville, and the pope's ambassador to the United States, Archbishop Carlo Mario Vigano, who orchestrated a behind-the-scenes meeting between Pope Francis and Kentucky clerk Kim Davis, a brief encounter from which the Vatican distanced itself last month.
The agenda also includes updates from two of the Church's highest ranking women: Carolyn Woo, president of Catholic Relief Services, and Sister Donna Markham, head of Catholic Charities USA.