Archbishop wants to make home of calypso a pacesetter in mercy too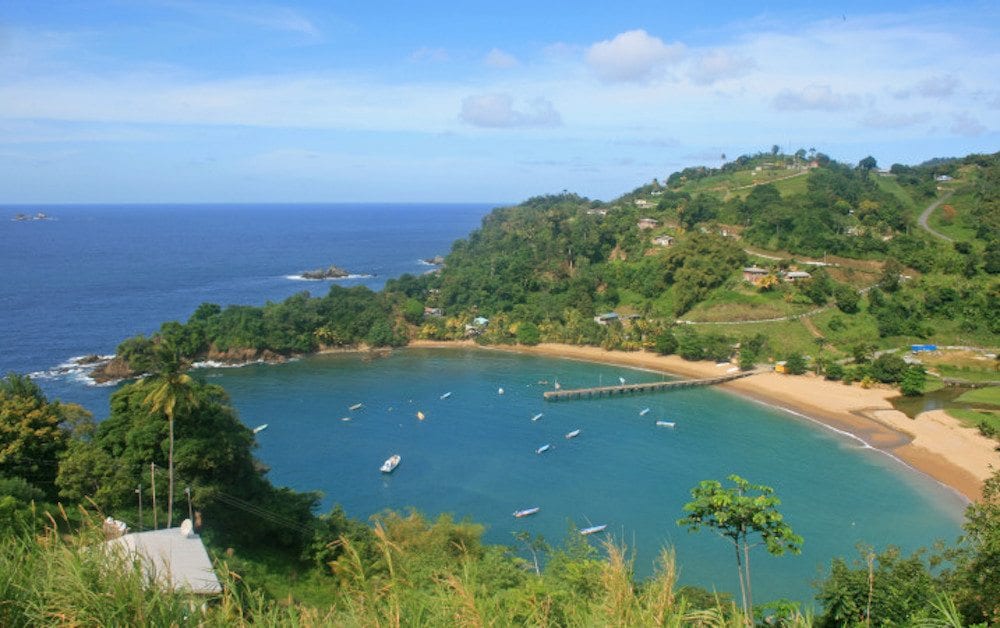 If Archbishop Joseph Harris has anything to do with it, the island nation that's home to both the limbo dance and to calypso music may soon also become known as a pacesetter in expressing mercy for prison inmates.
Harris, 74, is the Archbishop of Port of Spain in Trinidad and Tobago, a twin island country located off the northern edge of the South American mainland with a population of just 1.9 million. It's the third richest country in the Americas by per-capita income, largely because of substantial deposits of oil and natural gas.
In the spirit of the jubilee Year of Mercy declared by Pope Francis, Harris recently launched a petition campaign to free prisoners in the country who are awaiting trial but who've already been behind bars longer than they would have been if actually found guilty of the crimes with which they've been charged.
Circulated to priests and parish administrators throughout the country, Harris' petition seeks to attract sufficient signatures to trigger a special presidential act of mercy for what are known as "remand" prisoners, especially those charged with minor offenses.
According to data from the "World Prison Brief," there were roughly 3,500 people in Trinidad and Tobago's nine prisons in 2014, almost 60 percent of whom had not been convicted of any offense but were awaiting trial.
Three percent of those prisoners were women, three percent foreigners, and five percent were juveniles.
Harris, a member of the Holy Ghost fathers, sent a letter April 7 to his clergy and lay parish administrators asking them to read out the petition during Church services to "sensitive parishioners." He asked that signatures be collected for the petition and returned to the archbishop's house "between Pentecost and Corpus Christi," meaning between May 15 and May 26.
Archbishop Joseph Harris.
According to a report in the Trinidad Guardian, the impetus for the letter and petition campaign was a recent meeting with priests in which alarm was expressed that some young men and women in the country have been in jail for a decade or more awaiting trial, and if they're convicted, they can be sentenced to additional years on confinement.
In his letter, Harris said the Catholic Church is a "corporate citizen in the Republic of Trinidad and Tobago" and desires "national reconciliation among our people," and, in this Year of Mercy, it wants to promote "a national proclamation of mercy."
The Guardian quoted Attorney General Faris Al-Rawi as welcoming Harris' initiative.
"How is a poor man with no land able to get bail?" he said. "Does he stay in jail for a longer period of time for obscene language or maintenance, or is it time we accept cash deposits?"
Al-Rawi said he's "pleased that someone other than the Government is looking at this way forward."
"This is not impossible to achieve," he said, adding "I am pleased his Grace is thinking the same way we are."
On the other hand, the Guardian reported that initial reaction from parishioners was mixed, with some rallying to the archbishop's cause immediately and others saying they need "more time to think about it."
Catholics represent roughly one-quarter of Trinidad and Tobago's population, with 337,000 people. Hindus, Pentecostals and Evangelicals are the next largest religious traditions in the country, but there are also pockets of Muslims, Rastafarians, other Christian denominations and practitioners of traditional tribal religions.