Editor's note on Crux redesign and vision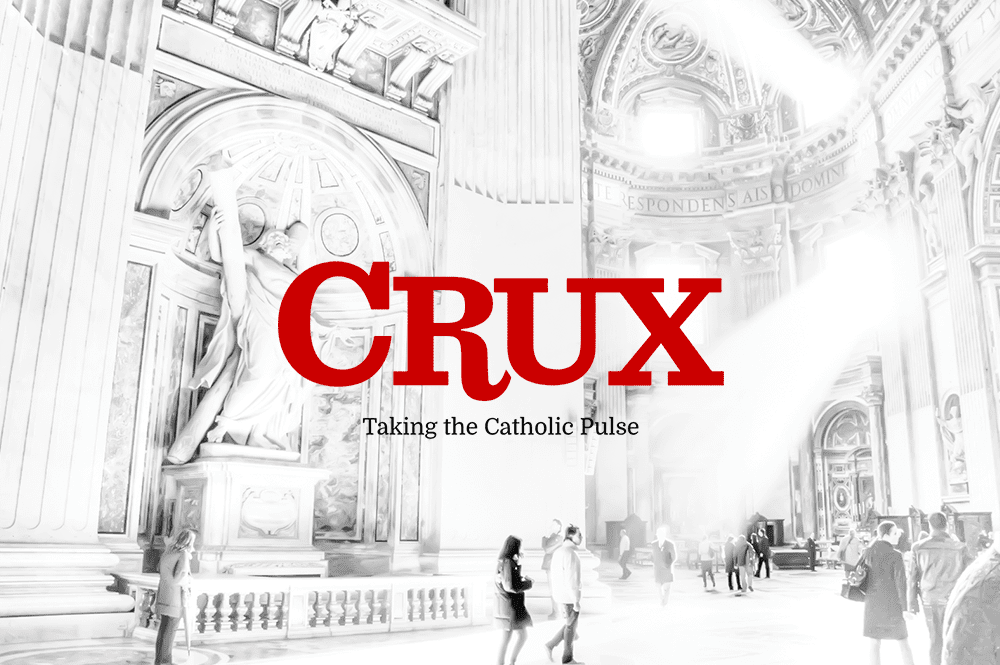 As you will have noticed, today marks the launch of a new design for the Crux site. We think it's a winning combination of the familiar Crux layout blended with a newsier and more content-rich presentation that should make it easier for readers to access the full range of our coverage, and we hope you enjoy it.
Of course, whenever you undertake a redesign like this, technical gremlins will always present themselves, and it may be a little while before we have them all sorted out. Thanks in advance for your patience.
I'd like to take this opportunity to say four quick things, and then I'll add a final thought about the big picture of what we're trying to do.
First, thanks to Longbeard Creative, the web design and IT company in Toronto, Canada, we've employed for this project and for our technical services going forward. Under the leadership of Matthew Sanders, they're a joy to work with – and, as it happens, they're not only tech savvy, but they'd also score really well on any test of Catholic literacy.
Second, thanks to the DeSales Media Group in the Diocese of Brooklyn, led by Monsignor Kieran Harrington, who have made this day possible with their support of Crux. To invoke Bogey, I think this is the beginning of a beautiful friendship.
Third, thanks to the Boston Globe, the original sponsors of Crux, for being so patient with our transition. As of today, our site no longer sits on the Globe servers, so this is more or less our true "Independence Day."
Fourth, several Crux readers have written since our separation from the Globe to ask about the "comments" feature we used to have at the end of articles, and I want to explain our plan. In a nutshell, our intention is to encourage comments on our articles on the Crux Facebook page, which you can find here.
That's for two reasons.
For one thing, hosting a comments section on our own site is enormously time-consuming, since somebody has to review everything, and frankly those are resources we just don't have. Beyond that, this is the direction in which the journalistic landscape is evolving, since social media is a more natural setting for the kind of back-and-forth that comments sections foster.
To be clear, this isn't about not wanting Crux readers to be able to react to stories. Instead, it's about ensuring that the exchange takes place in the venue best suited for it. So, please, head to our Facebook page and comment away!
Finally, since "Crux 2.0" has been running for two months now, I'd like to say a word about the vision we're trying to implement and what you can expect going forward – not so much in terms of design, which is now basically settled, but in content.
To put our foundational idea into a phrase, here it is: "Balance within Catholicism."
We're unambiguously committed to the teaching and tradition of the Catholic Church. We believe the Church, for all of its undeniable failures and challenges, is fundamentally a force for good in the world, and that it's important enough to merit the highest standards of journalistic coverage.
We also believe deeply in that famous line from Chesterton: "Catholic doctrine and discipline may be walls; but they are the walls of a playground."
We want to be open to different voices in the Catholic conversation, without stacking the deck in advance in favor of a particular viewpoint or agenda. That's why, for instance, there are no staff editorials on Crux. Everything carries a byline, and represents the position of the author.
As much as possible, Crux itself has no editorial line other than getting the story right and fostering informed, constructive debate. My personal definition of success will be if, over the long haul, smart readers have a hard time saying whether they find us "liberal" or "conservative."
This is, admittedly, a counter-intuitive project. In an era in which everything is presumed to have a political agenda, the idea of a media outlet trying as best it can to operate without one will always jar, and because we won't supply a label for ourselves, others will occasionally try to do it for us.
All I can ask is that you judge Crux by the totality of what you see, not individual pieces that might irk or irritate.
I'd also ask that you help keep us honest by speaking up if you ever see the vision I just described breaking down. You can contact me at john.allen@cruxnow.com, and I vow to consider any message carefully, although I can't promise I'll always have the time to respond personally.
As American architect and urban planner Daniel Burnham supposedly put it, although there are doubts as to whether he ever said quite the following, "Make no little plans, for they have no magic to stir men's blood." (Yes, the word was "men," but come on, it was the turn of the century.)
In that spirit, we're not about making little plans at Crux, and we hope you'll stay with us for what we believe and pray will be magic to come.