Archbishop Gomez 'deeply disappointed' that USA Act will not be debated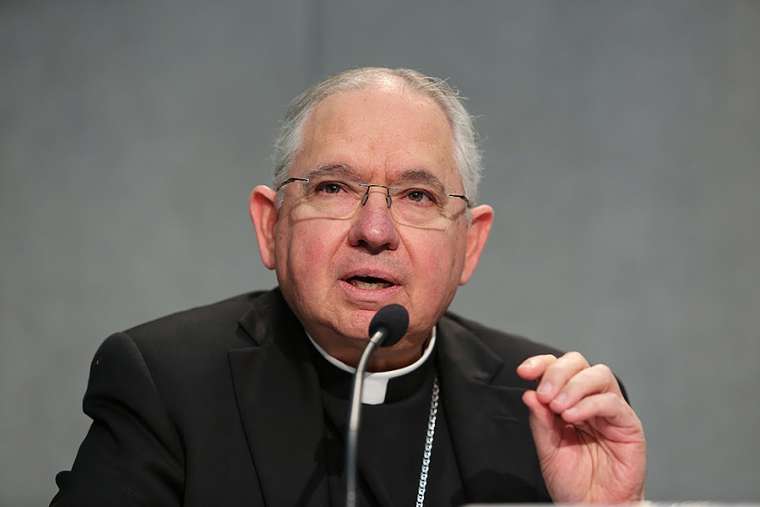 LOS ANGELES –– Archbishop Jose Gomez of Los Angeles decried the decision by House leaders not to allow debate on a bipartisan bill that would have opened a legal pathway to permanent residency for "Dreamers."
"I am deeply disappointed that House leaders have decided not to permit debate on this bill, which represented a common sense, compassionate and bipartisan compromise," said Gomez in a June 13 statement.
Deferred Action for Childhood Arrivals (DACA) is an Obama-era policy that protects undocumented immigrants who were brought into the United States as children. The program prevents DACA recipients, also known as "Dreamers," from being deported. It also provides work permits.
President Donald Trump has sought to end DACA, saying that the initial program was only an executive order that went beyond the scope of presidential powers.
Legislative efforts to include elements of DACA in an immigration law have been unsuccessful. One proposed bill, the "Uniting and Securing America (USA) Act of 2018," had gained the endorsement of the U.S. Conference of Catholic Bishops' Migration Committee.
RELATED: Church official cautiously optimistic about DACA bills before Congress
The bipartisan bill would shield "Dreamers" from deportation and would provide for a path to citizenship for certain qualified persons. Additionally, the USA Act of 2018 would increase border security and would seek to address corruption in Central America – a major cause of "irregular migration."
Even though the bill will not be debated, the archbishop noted that the vote was very close and expressed hope that legislation will be crafted this year. The immigration debate is a major concern in the U.S., he said, challenging lawmakers to find a solution.
A majority of Americans want "to provide the Dreamers with a path to become citizens in our country, while at the same time strengthening the security of our national borders," Gomez said.
"It would be unconscionable to allow another year to pass without finding a compassionate solution for these young people who did nothing wrong and want only to make their own contribution to the American dream."
The archdiocese has called for a novena beginning June 15 to pray for immigrants, refugees and trafficking victims. Concluding the novena, a Mass in Recognition of All Immigrants will be held June 24 at 3:30 p.m. at the Cathedral of Our Lady of the Angels in Los Angeles, in conjunction with the Dioceses of San Bernardino and Orange.