Bishops and leaders of church organizations react to Trump victory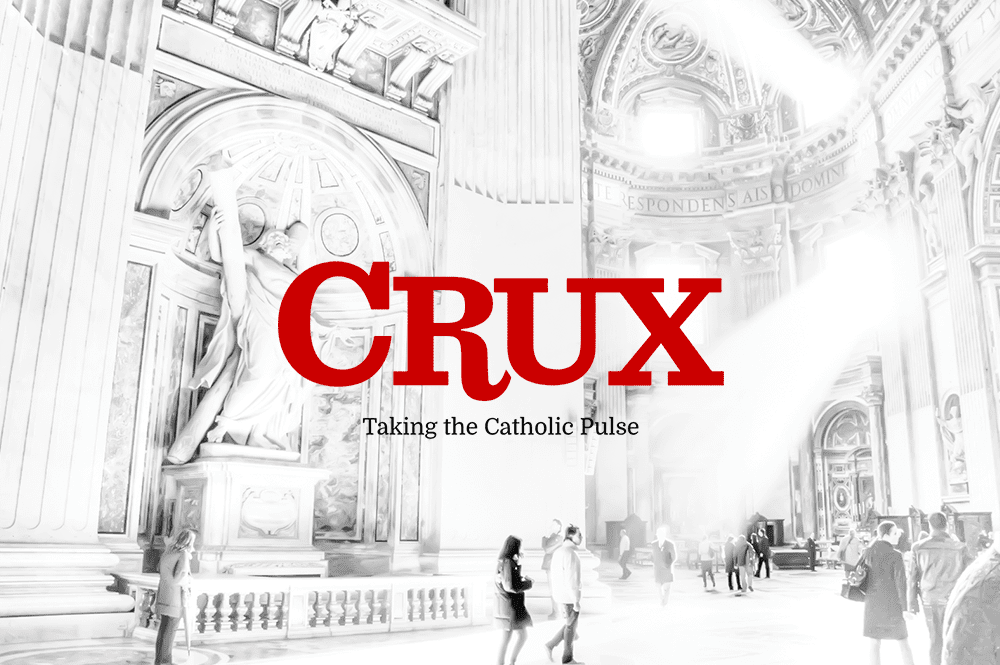 WASHINGTON  — Lay and religious leaders of all stripes reacted to news of Donald J. Trump's upset win in the Nov. 8 presidential election. While most expressed hope that Trump would pay attention to their agenda, others were more decidedly downbeat and still others counseled prayer.
Archbishop Joseph E. Kurtz of Louisville, Kentucky, president of the U.S. bishops' conference, outlined an ambitious agenda in a Nov. 9 post-election statement that congratulated Trump and all election victors.
"The bishops' conference looks forward to working with President-elect Trump to protect human life from its most vulnerable beginning to its natural end. We will advocate for policies that offer opportunity to all people, of all faiths, in all walks of life," Archbishop Kurtz said.
He added: "We are firm in our resolve that our brothers and sisters who are migrants and refugees can be humanely welcomed without sacrificing our security. We will call attention to the violent persecution threatening our fellow Christians and people of other faiths around the world, especially in the Middle East. And we will look for the new administration's commitment to domestic religious liberty, ensuring people of faith remain free to proclaim and shape our lives around the truth about man and woman, and the unique bond of marriage that they can form."
Referring to a need to bridge the divides created in the country by such a contentious election, Kurt said: "Now is the moment to move toward the responsibility of governing for the common good of all citizens. I believe God will give us the strength to heal and unite."
After Trump clinched the Electoral College majority early Nov. 9, Cardinal Sean P. O'Malley of Boston tweeted, "Congratulations to President-elect Donald Trump. May God grant you good health, wisdom and courage during your presidency."
"Regardless of who received our vote, now is the time to be reminded that the strength of our republic lies in our unity as fellow citizens and members of God's holy family," said Bishop Michael F. Burbidge of Raleigh, North Carolina, in a Nov. 9 statement.
"Such relationships are the bedrock of our society and it is our sacred duty to foster them so that nothing divides us. When we live in such harmony, there will be true dialogue and the exchange of ideas will occur in a civil and respectful manner."
Bishop David A. Zubik of Pittsburgh issued a brief statement Nov. 9: "As an American and as a Catholic bishop, I want to assure President-elect Donald Trump of my prayers and those of all faithful Catholics in the Diocese of Pittsburgh as he prepares to lead our country. Likewise, I wish to assure our newly elected or re-elected federal, state and local legislators that we will pray for them to protect and defend human life, dignity, justice, peace, religious freedom and the common good."
"We are delighted that tonight's election results reflect America's pro-life consensus in the House, Senate and presidency. We applaud candidates that took a stand on the most critical human rights issue of today, abortion," said Jeanne Mancini, president of the March for Life.
"We congratulate President-elect Trump on his hard-fought win, as well Vice President-elect Pence, and our friends in Congress," Mancini added. "We look forward to working together to fulfill President-elect Trump's campaign promises to ensure pro-life Supreme Court justices, pro-life policies, and defunding America's primary abortion provider, Planned Parenthood."
"This vote shows a deeply divided nation and a distrust with our government and other institutions. Let the Catholic community be the one institution — following the example of Pope Francis — to be a place of safety to discuss common concerns and a place where all are welcome," said a Nov. 9 statement from the Catholic Climate Covenant.
"Catholic Climate Covenant will work hard to be a space where issues of protecting our common home can be discussed. And we will continue to be vigilant and active in making the case that, "living our vocation to be protectors of God's handiwork is essential to a life of virtue; it is not an optional or a secondary aspect of our Christian experience," the statement added, quoting Pope Francis's encyclical, Laudato Si', "on Care for Our Common Home."
Cardinal-designate Blase J. Cupich of Chicago pledged prayers for those elected and for those who held opposing positions. "We are all keepers of the American ideals of justice for all, equality and brotherhood and peace among nations," he said. "We must never tire of living our tradition of service to the needy, to those at society's margins."
Philippe Nassif, executive director of In Defense of Christians, urged Trump to "prioritize the protection of the ancient ethnic and religious minority communities of the Middle East, and a region in which these communities can coexist and thrive peacefully in their native lands" in a Nov. 9 statement. "The Christian values of tolerance and coexistence, and the innovations that these communities have contributed to their societies for so many centuries are essential for a stable and secure Middle East, which is in the national security interests of the United States and the world."
"The bigotry and hate that has been spewed during this campaign season has been dangerous for the people of our nation," said a Nov. 9 statement by Sister Simone Campbell, a Sister of Social Service who is executive director of Network, the sisters-run social justice lobby.
"This is particularly true for people of color, women, Muslims, immigrants, LGBTQ people, and more who are often excluded. It is because of the crying needs of the many that we cannot lose hope; we cannot give up," she added. "A politics of divisiveness won the day but cannot rule our hearts. My faith tells me that now, more than ever, we need to mend the gaps and bridge the divides among us."
"We are committed to dialoguing with those who think differently and will attempt to engage President-elect Trump," said a Nov. 9 statement by Scott Reed, executive director of the PICO National Network, which was founded by a California priest. "But President-Elect Trump should be forewarned that our faith will not allow us to permit him to fulfill his promise to criminalize immigrants by conducting mass deportations, or sit idly in the face of racial profiling of African-Americans, Latinos and religious minorities."
"I'm struggling to find the words to process the fact that a bully who vowed to ban Muslims from our country, boasts about sexual assault, demonizes immigrants and called Pope Francis 'disgraceful' was elected," said a Nov. 9 statement by John Gehring, Catholic program director at Faith in Public Life.
"As a Christian and a father of young children, I'm anguished. But as a Christian, I'm also committed to walking the hard road of faith and hope," Gehring added. "I don't understand Catholics who supported Trump, but there is too much at stake not to work for common ground and the common good."
"Today is indeed a dark day in American history. A man who built the foundation of his campaign for the White House on some of the most disturbing elements of our nation — racism, xenophobia, sexism — is now set to become the most powerful leader in the world," said a Nov. 9 fundraising email by Laura Barrett, the new executive director of Interfaith Worker Justice.
"Whether it's health and safety on the job, the ability to recover stolen wages from unscrupulous employers, or progress toward a living wage, we can't assume any worker justice victory is safe from being rolled back under a Trump presidency," Barrett said.
"Donald Trump made many promises to pro-lifers over the course of his campaign, and the pro-life generation will make sure he keeps those promises as president," said a Nov. 9 statement from Kristan Hawkins, president of Students for Life of America.
"Our nation rejected a party and a culture that supports not a single restriction on abortion. Abortion mattered in this election as it was the most-searched term in regards to the election on Google," she added. "The bottom line is this: today's election results give us the momentum we need to achieve our mission of abolishing abortion in our lifetime."
Similar sentiments were issued by leaders of the National Right to Life Committee, Created Equal, Priests for Life and the American Life League.