Pilgrimage: An unexpected blessing around every corner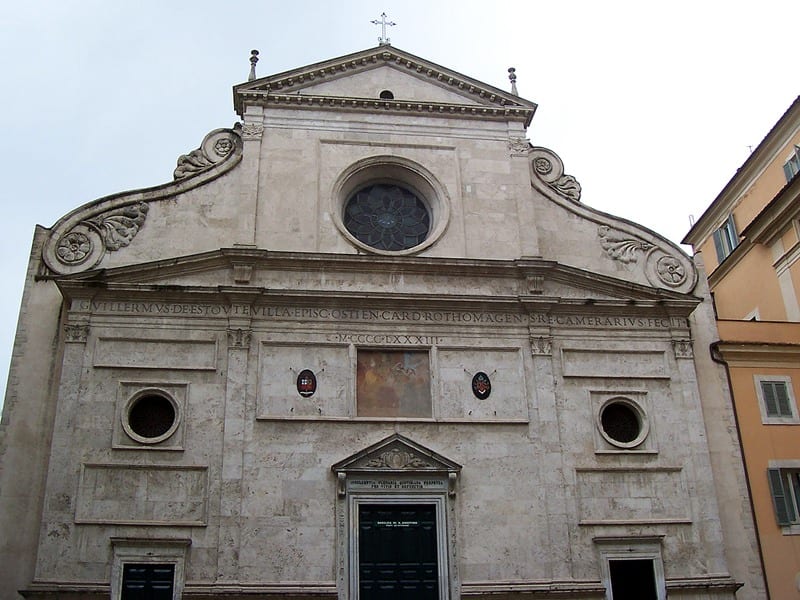 When we met at the airport to embark on our parish pilgrimage to Italy I said to the pilgrims, "Remember you are not tourists. You are pilgrims. You will receive many blessings on this pilgrimage and the most memorable ones will be those that are unplanned and unexpected."
We often think of pilgrimage as one of the great customs of the Catholic Middle Ages. However, over the last few decades walking Spain's famous 'Camino de Santiago de Compostela,' or Italy's 'Francigena' has become more popular than ever.
World Youth Day, mission trips, and Jubilee Years are further manifestations of the perennial appeal of pilgrimage.
Increased mobility and modern technology have made pilgrimages easier for more people—allowing for themed pilgrimages and visits to many shrines in one pilgrimage.
Three years ago I helped lead a pilgrimage with English biographer Joseph Pearce. We led a group to England — visiting and praying at the sites of the English martyrs and Catholic literary figures.
Last year, I took a group to Poland for the Year of Mercy, and this spring we spent ten days in Italy. Catholic Heritage Tours organized all three pilgrimages, and their detailed and professional planning was always complemented by unexpected lessons and unplanned blessings.
Here's just one example: Several women on the pilgrimage have wayward sons, and I knew how burdened their hearts are for their boys.
As it turned out all three women joined our impromptu mini pilgrimage in Rome to discover the paintings of Caravaggio. That little trek wandering the streets of the eternal city brought us to the basilica of Sant'Agostino to find Caravaggio's Madonna of the Pilgrims.
After the three female pilgrims gazed in wonder at the painting of the Blessed Mother blessing the pilgrims, we explored the church further. At the head of the north aisle we discovered a side chapel with a catafalque bearing an inscription, "Monica Ora Pro Nobis"—Monica Pray for Us. Could it be that this was the tomb of St. Monica?
It was.
St. Monica — the mother of Saint Augustine. She died in Ostia, outside Rome, and her remains were moved to the church dedicated to her son, Sant'Agostino. Knowing about St. Monica's faith and patient love for her son, all three of our pilgrims mothers knelt and prayed—weeping quietly.
One of the mothers is a convert and said to me afterward, "This is so amazing. Monica was the name I chose at my confirmation."
The unexpected blessing was compounded the next day. After the papal audience, we had been scheduled to celebrate our daily Mass at a church some distance from the Vatican.
Our guide said, "I think it is too far to walk. I have arranged for us to say Mass at a little chapel right on the doorstep of the Vatican City instead. It is ministered by the Augustinian monks. It is the chapel of Saint Monica."
To make a pilgrimage is to experience the adventure of following Jesus Christ in miniature. First the pilgrim has to make an act of the will and decide to leave his comfort zone and go on the pilgrimage.
Second, she needs to make a sacrifice. Travel to Europe is not cheap.
Third, the pilgrim needs to travel with an open mind and an open heart. The pilgrimage — like life — will open up new opportunities, present new challenges and bring about a completely new perspective on every aspect of their life.
For American Catholics, a pilgrimage to European shrines is especially important. Too often we are cut off from our rich Catholic heritage.
Locked in our continent sized nation, we have not experienced the magnificent sweep of history, the awesome architecture and splendid artwork of our heritage. In Rome we experience the universality of the church as we rub shoulders with fellow pilgrims from every race and nation.
We know about the saints, but on pilgrimage we walk in their footsteps, visit their homes, experience their world and share in their joys and sorrows.
Pilgrimages to Europe can sound daunting to some, but they need not be much more expensive than many people spend on a domestic vacation. If ten days in Europe is more than one can invest in time and money, scaled down pilgrimages are also possible.
There are plenty of shrines in the Americas. This webpage lists some in the United States. It would be fairly simple and inexpensive to organize a parish pilgrimage to a local shrine. It should be easy to weave a pilgrimage into a business trip or family vacation.
The documents of the Second Vatican Council refer to the church as "the pilgrim people of God." The thriving tradition of pilgrimage unlocks the truth that the whole church is not ossified or locked in the past, but always moving forward with a spirit of adventure into God's future of unexpected blessings.