Like Jeremiah, we must seek to be prophets in the world today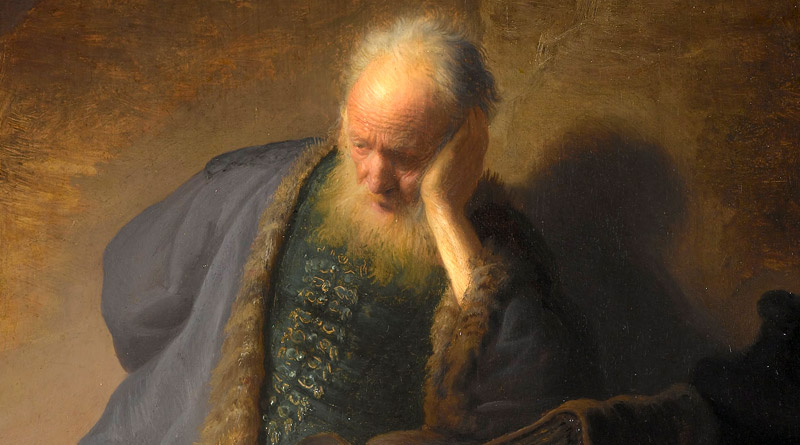 As the Church continues to walk through Ordinary Time, she presents the call and the struggles of following the way of God. Case in point, this weekend in the Bible Readings from Mass, we hear the Prophet Jeremiah cry out, "Lord, you duped me, and I let myself be duped."
With endearing transparency, the prophet is expressing a real sentiment that many believers experience at different times and for diverse reasons.
If we can relate to the experience of being duped, so we should try to understand the prophet who is popularly quoted as announcing such feelings to God. So, who is Jeremiah? What's happening, and why is the prophet so vexed and complaining so sorrowfully?
Jeremiah was called by God to be a prophet when he was very young. Actually, he tried to avoid the prophetic call by citing his age and lack of eloquence. God did not heed Jeremiah's protest, however, but called him to the teaching office of the prophet.
Due to his age, Jeremiah remained celibate—the only prophet not to marry in the Old Testament. In fact, God used Jeremiah's celibacy as a sign of the barrenness of Israel, citing Israel's lack of fidelity as the reason for its weakness and fruitlessness. God would teach Israel that sin causes a loss of life (and its joys).
The prophet saw a lot in his lifetime and the vast majority of it was not good. He saw the kingdom of David scandalously divided and God's people scattered. In response, Jeremiah was called to exhort and admonish the southern kingdom. He denounced the pagan worship of the Israelites, and their faithlessness to the true God. He was appalled by the worship of Baal, a false god whose adherents would engage in child sacrifice.
In particular, Jeremiah severely denounced the greed and corruption of the shepherds of God's people, namely, the priests and prophets. He exhorts these shepherds: "You have scattered my sheep and driven them away. You have not cared for them."
As a prophet, with a challenging message at a lamentable time, Jeremiah was never well-liked. His life was marked by rejection, alienation, and abandonment. Pope Francis teaches us: "A prophet knows when to scold but knows also how to throw open the doors to hope. A true prophet puts himself on the line."
To the prophet's great horror, he witnessed the fall of the southern kingdom, the exile of God's people to Babylonia, and the destruction of the Temple in Jerusalem. In exile, however, Jeremiah preached a message of restoration and hope. He called the people back to God's covenant. The prophet's cry was simple: follow the ways of God, and allow him to work once again.
Reflecting this spirit, Pope Francis described the service of a prophet: "A true prophet is he who is capable of weeping for his people, but at the same time of saying strong things in a direct way."
God blessed Israel through Jeremiah's fidelity and gave the promise: "I will appoint shepherds for them who will shepherd them so that they need no longer to fear and tremble; and none shall be missing."
As baptized Christians, we too are anointed prophets, just like Jeremiah. We also have witnessed difficult events, whether it's the recent pandemic or other sufferings of life, and we also have been given a challenging message. Like Jeremiah, we are called to go and speak words of truth and goodness. Also like Jeremiah, we may be rejected or not very well liked because of such words.
In accepting the gentle yoke of the Good Shepherd, therefore, we must come to more deeply realize our call – as members of the baptized – to go and be good shepherds to others. We are summoned to be a good shepherd to family members, friends, co-workers, neighbors, fellow parishioners, and to all members of our society, especially those who are vulnerable, and forgotten.
As Pope Francis soberly observes: "The Church needs prophets."
As in Jeremiah's day, there will be wayward or negligent shepherds around us. Many will pass on their call to speak truth and serve the weak, but we must labor to be different. We must strive to be faithful to whatever God asks of us. We must seek to be prophets in our world today.
Follow Father Jeffrey Kirby on Twitter: @fatherkirby