Christians in Latin America are numerous, but still vulnerable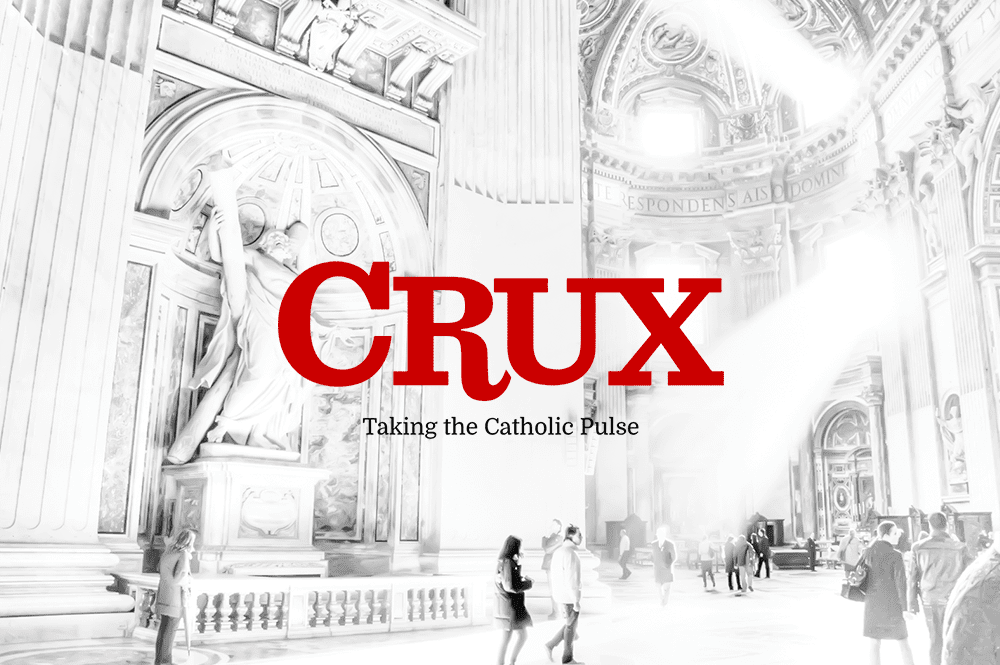 One in a series of occasional articles examining persecution of Christians around the world.
SAN SALVADOR, El Salvador/BOGOTÁ, Colombia — When two Colombian women, a mother and a grandmother, were shot to death within a month of one another in early 2013, there was tragically little on the surface to make their deaths remarkable. They became merely the latest casualties of a decades-long civil war that's left 220,000 people dead.
Yet on closer examination, the lives and deaths of Alba Mery Chilito Peñafiel and Alicia Castilla not only illustrate the carnage their country has endured, but also one of its least-understood aspects: Despite belonging to an overwhelming statistical majority, Christians in Colombia who stand up to the violence are remarkably at risk. They face danger not for their religious beliefs, but for preaching against the drug trade and the killing in ways that infuriate both gangs and paramilitaries of left and right.
Chilito was a 68-year-old grandmother living in Trujillo, located in the southwestern part of the country on the Pacific Coast, when she was shot three times in the back in a local park and left to bleed to death. A widow for more than two decades and an active member of the United Pentecostal Church, she made a meager living selling sweets in the park.
In the Colombian imagination, Trujillo is infamous as the site of a series of brutal massacres carried out by right-wing paramilitaries in league with the Cali drug cartel between 1998 and 2004. Roughly 300 people died, including a local Jesuit priest, the Rev. Tiberio Fernandez, whose body was found decapitated and castrated in April 1990 after having been tossed into the nearby Cauca River.
The gruesome message was crystal clear: Don't get in our way.
Three of those victims in Cali were Chilito's husband, her daughter, and her son-in-law. She dedicated the next 23 years to fighting for justice for her family and other victims, openly defying guerrilla groups and paramilitaries alike, often thundering against them in impromptu jeremiads in the park laced with Biblical quotations.
At 8:30 in the morning on Feb. 5, 2013, Chilito arrived at her concession stand after dropping off her 9-year-old grandson at school. She was killed by two members of a right-wing paramilitary group — ironically, in a park dedicated to victims of drug violence.
Locals proclaimed Chilito a martyr, insisting that the courage she displayed was anchored in her religious beliefs.
Castilla, meanwhile, was in her early 40s, the widow of an Evangelical preacher who had been assassinated in January 2011 in Saravena, near Colombia's border with Venezuela. His aim had been to persuade youth recruited by guerrillas to spurn violence and to embrace the faith.
After her husband's murder, Castilla founded a victims' support group while continuing the family's ministry. Shortly before her own death, she reported being visited by gunmen from Colombia's left-wing National Liberation Army, or ELN, and warned to leave the area.
She told friends she refused, in part because she couldn't abandon her elderly father, and in part because she felt God was calling her to make a stand.
On Jan. 7, 2013, a band of ELN guerrillas burst into the family home in Saravena as they were praying together, shooting Castilla to death in front of her three children, ages 18, 9, and 6, as well as her father.
Chilito was executed by a right-wing paramilitary and Castilla by a left-wing guerrilla group, proving that martyrdom in Colombia is an equal-opportunity enterprise.
Globally, the two women are chapters in one of the most widespread human rights scourges of the early 21st century, which is lethal anti-Christian persecution. Though estimates vary widely, even low-end counts suggest that one Christian is killed for motives related to the faith somewhere in the world every hour of every day.
The two Colombian women also illustrate another point, which is that contemporary anti-Christian persecution often is of a different sort than in centuries past, when believers perished for refusing to sacrifice to pagan gods. Today, the motives are sometimes more related to humanitarian positions taken by Christians on the basis of their faith.
A report from Open Doors International, a Protestant watchdog group, notes that anti-Christian violence by Colombia's armed bands is stunningly routine — in, part Christians generally don't support either revolution or counterinsurgency; in part, because they're suspected of informing for the government or the opposition; and, in part, because they oppose the drug trade that's become a primary revenue stream for armed factions of all stripes.
Archbishop Luis Augusto Castro Quiroga, president of the Catholic bishops' conference, said stories such as Chilito's and Castilla's reflect the role played by Christians across the country.
"The church has stayed put in difficult zones, where the conflict has been most intense," Castro told Crux. "One time a bishop said to his parish priests, 'You have to be the last to leave. You have to be here until the very end with the community.' "
* * * * *
From the outside, the idea of anti-Christian persecution in Latin America seems counter-intuitive. It's home to almost half of the 1.2 billion Roman Catholics in the world, famously including Pope Francis of Argentina, and today it also has a mushrooming Evangelical and Pentecostal population.
A 2014 Pew Forum study found that just under 70 percent of Latin American adults still identify as Catholic and almost 20 percent say they're Protestants, meaning that Christians make up almost 90 percent of the region.
Move around any Latin American city, and you'll find soaring historic Catholic cathedrals as well as ubiquitous storefront Protestant churches with names such as "The Church of Divine Prophecy" or "The Arc of Jesus Christ Savior."
In reality, however, belonging to a majority hardly renders Latin America's Christians invulnerable to harm.
In the last quarter of the 20th century, much of Latin America was gripped by lethal civil wars. Today the more common form of brutality comes from criminal gangs linked to the drug trade, sometimes dubbed a "state within the state," that have given the continent the world's highest murder rate. With less than 10 percent of the world's population, Latin America counts for a third of its 450,000 homicides each year.
Anyone who challenges that violence is at risk — and the odds here are, both the executioners and the victims are likely to be Christian. The former may be indifferent to religious concerns, but the latter are often deeply motivated by them.
In many ways, El Salvador is the right place to begin the story, because three decades ago no place on earth was producing Christian martyrs at a greater clip.
The emblematic case was Archbishop Oscar Romero of El Salvador, slain on March 24, 1980, while saying Mass at a small hospital chapel. Though no one's ever been prosecuted for the crime, a 1993 UN probe concluded it had been orchestrated by a right-wing politician and former army major named Roberto D'Aubuisson.
Before his death, Romero had emerged as the voice of El Salvador's poor and oppressed. He was beatified, the final step in the Catholic Church before sainthood, on May 23, 2015, in front of a massive crowd in downtown San Salvador estimated at 750,000, making it one of the largest religious gatherings in the history of Central America.
"We thank God because he gave this bishop and martyr the ability to see and hear the suffering of his people," Pope Francis wrote in a message for the ceremony.
Even El Salvador's Evangelicals, often seen as rivals to the Catholic Church, seemed to share the sentiment.
"Romero was an example to follow, who fought and preached God's word," said Jonathan Rivas, an Evangelical, in a Globe interview the day of the beatification. "He fought for those most in need, the poor, during a time of war."
Romero's murder was hardly an isolated instance.
El Salvador's martyrs also include a Jesuit priest named Rutilio Grande, whose 1977 assassination helped radicalize Romero; four American nuns raped and murdered by members of the National Guard in December 1980; and six Jesuit priests, as well as their housekeeper and her daughter, shot to death in November 1989 at San Salvador's University of Central America.
In 1989 the Rev. José María Tojeira was the local superior of the Jesuit order, and he was the one who had to identify the bodies of his slain colleagues the next morning.
Tojeira said the experience of such hardship has strengthened the church.
"Salvadorans have a very tested faith," he said. "I think it's made them believe in God a lot. It could be the other way around, with the excessive violence taking away their faith, but it's made them believe even more."
* * * * *
Though El Salvador's civil war ended in 1992, the violence certainly has not gone away. In 2014 the country had more homicides per capita than anyplace else on earth, fueled mostly by fighting among criminal gangs, known as maras, and between the gangs and the police.
Today the Christians at greatest risk are no longer Catholic peace activists, but Evangelicals and Pentecostals who stand up against the influence of the gangs.
In January 2014, for instance, six Evangelical men ranging in age from 16 to 54 were killed outside a church in Ahuachapán, a rural western region close to the Guatemala border. In the same month, two other Evangelical teenagers were slain in an attack on a church bus.
In part, the greater threat facing Evangelicals and Pentecostals may be related to the fact that they tend to be more active in the country's poorest and most gang-infested barrios.
"I have to say, I don't see any Catholic priests when I move around the neighborhoods where we make home visits," said Mike Brown, an American Assemblies of God missionary in a gang-infested neighborhood of the Salvadoran city of Santa Ana.
That's not to say Catholics are exempt.
In 2009 a 21-year-old Catholic layman named William Quijano, who belonged to a Catholic movement called the Community of Sant'Egidio and who ran a "School of Peace" attempting to keep young Salvadorans out of gangs, was shot to death by unidentified assailants while returning to his home.
"They killed him for the same reason Romero was killed, because he sought dialogue, because he tried to change the attitude of many," said Francesco, a fellow Salvadoran member of Sant'Egidio, who asked that his last name not be used.
Pope Francis' roots in Latin America may help explain his own sensitivity to anti-Christian violence.
Today, the Argentine pontiff has said repeatedly, Christianity is experiencing an "ecumenism of blood," meaning a new motive for overcoming its denominational differences, since persecutors generally don't care what kind of Christian their victims may be.
* * * * *
During its long-running war, Colombia has been a crucible for new Christian martyrs.
The Catholic bishops' conference reports that 85 priests, two bishops, eight religious men and women, and two seminarians have been killed since 1984, with those deaths attributable to the military, armed bands of both left and right, and the country's notorious drug cartels.
Archbishop Isaias Duarte Cancino of Cali was shot to death in March 2002 outside the Church of the Good Shepherd in one of his city's poorest neighborhoods. Duarte was a fierce critic of all the main actors in Colombia's conflict, including paramilitaries, guerrillas, and drug traffickers.
The Rev. José Elver Rojas Herrer, a communications officer for the bishops' conference, said that Duarte deserves to be the "Romero of Colombia."
Another example is Bishop Emilio Jaramillo Monsalve of Arauca, tortured and executed in 1989 by the left-wing ELN. Ironically, the movement was founded in the early 1960s in part by a progressive Catholic priest named Camilo Torres and still claims a sort of Christian inspiration.
Castro said the bishops have opened a sainthood cause for Jaramillo, but it's presently stalled in Rome "because he wasn't killed for hatred of the faith," referring to the traditional Catholic standard for martyrdom.
Sister Yolanda Cerón Delgado is yet another of Colombia's new martyrs.
Forty-three at the time of her death in September 2001, she organized peasants, especially indigenous and Afro-Colombian minorities, in the area around the city of Tumaco. Colleagues say she was personally responsible for the return of 1.3 million acres of land to the region's poorest people under a 1993 Colombian reform.
Chatting with her nephew after a midday Wednesday Mass, Cerón was shot three times by a right-wing paramilitary outside the church — a church named for the mercy of God. She died at a local hospital minutes later.
Today a life-sized cutout of Cerón stands in a section of a local museum. Less than 5 feet tall and rail thin, she wasn't the type to intimidate anyone with her physical presence, but that appearance belied a ferocious inner determination.
"To be a knife is easy," Cerón once said, "but to allow oneself to be sliced up to become bread, so that others may have life . . . that's hard."
If anything, Protestants in Colombia face even greater risks.
A justice and peace commission sponsored by the country's small Mennonite community has put out an annual report on violence directed at Protestants since 2004, and in the most recent year for which data is available, 2013, it documented 27 such incidents.
Jenny Neme Neiva, a Mennonite and lead author of the report, said Colombia's Protestant minority is especially vulnerable.
"This is a strongly Catholic country," Neme said. "We're almost invisible, we're alone, and we have no big institution behind us."
During 2014, according to Open Doors, at least five Christians in Colombia alone were killed for their faith by guerrillas, paramilitaries, and other criminal organizations. About 20 churches were forced to close, either because they had been critical of illegal activity, or because they were viewed as accomplices of the government or other groups.
* * * * *
Up and down much of Latin America today, the story is depressingly similar — entire communities terrorized by armed bands and criminal gangs, with anyone who resists, including Christians inspired by their faith, carrying targets on their backs.
In 2009, Mexico's infamous Joaquín "El Chapo" Guzmán, leader of the powerful Sinaloa drug cartel, left a grisly threat in the city of Durango in the form of the bodies of two military officers found with their arms tied and the eyes bound with tape, along with a taunting message: "You'll never get El Chapo — not the priests, not the government!"
The warning proved prophetic, as the Vatican reported in 2014 that 10 Catholic priests had been murdered in Mexico in the previous two years, the highest total of any country on earth for that period.
In some cases, the priests died during robberies, having remained in essentially lawless areas despite the risks; in others, their deaths were seen as "warning killings," intended to discourage anyone from resisting the gangs.
In Honduras, Maria Francisca Sevilla, 39, was a mother of three who co-pastored the "Church of God for Life Ministry" in the city of Choloma alongside her husband. In April 2014, she was stabbed to death by two young gang members, reportedly after she had refused to pay what the gangs call a "war tax" to ensure her church's safety.
One year before, Sevilla and her husband claimed they had been abducted and beaten by gang members in an effort to extort "war tax" payments, a practice observers describe as increasingly common.
"This dedicated couple, who ministered in their church for 10 years, could have moved away for safety, but they felt called to the city and remained even though they were in danger," said Tim Hill, director of Church of God World Missions, after Sevilla's murder.
In late October 2014, an Adventist pastor named Noe Alfredo Gonzalez was shot to death in Guatemala by masked gunmen while returning from a missionary campaign in the eastern part of the country. His wife, Oralia Gonzalez, was also struck by a bullet in the head but somehow survived. He left behind four grown children.
Gonzalez became the fourth Adventist pastor killed in Guatemala in the last 30 years. Church officials say they believe their ministers are at special risk because of their strong stand against the drug trade.
To be sure, little of this violence is specifically anti-Christian in nature, and Church personnel are hardly the only ones at risk. Scores of journalists, bloggers, political activists, police and military personnel, and prosecutors and judges in Latin America have also paid the ultimate price.
It's probably more accurate to describe the violence as a generalized social cancer, to which Christians can be disproportionately exposed because of their numbers and their religious motives to resist.
Colombian Bishop Misael Vacca Ramirez, who was kidnapped in 2004 and held for three days by ELN guerrillas before being released unharmed, offered a simple summary formula of the experience in a May 2015 Globe interview — one he intended for Colombia, but which is broadly applicable across the region.
"So many victims," Vacca said. "So much pain."