Nigerian cardinal says country is hungry, not just for food but justice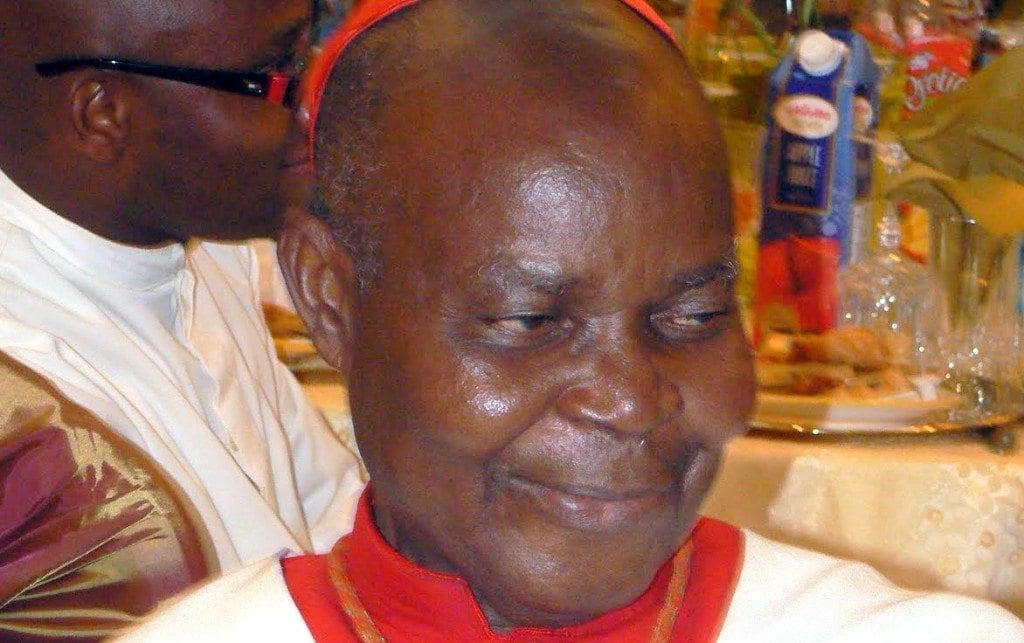 LAGOS, Nigeria — Cardinal Anthony Olubunmi Okogie appealed to President Muhammadu Buhari to hurry with the changes he promised before his election last year.
"Today, cries of hunger can be heard across the length and breadth of our vast country. Nigerians hunger not only for food, but also for good leadership, for peace, security and justice," the cardinal, retired archbishop of Lagos, said in an open letter to the president.
The cardinal urged Buhari to make changes quickly, and, if he had begun, to redouble his effort so as to live up to Nigerians' expectations.
"May it not be written on the pages of history that Nigerians die of starvation under your watch," he said.
"This is the time to revitalize moribund industries, reinvigorate our agriculture, make our country tourist and investor friendly, and enable our young men and women to find fulfillment by contributing to the common good," the cardinal said. He also commended the introduction of town hall meetings initiated by Buhari's ministers, but added "in practice, you, not just your ministers, must converse with Nigerians. You are the president. You must be accountable to them."
Cardinal Okie said Buhari could be likened to a pilot of an aircraft flying in turbulence.
"Turbulent times bring the best or the worst out of a pilot," he said, advising him to stop blaming past administrations for the nation's economic woes and find workable solutions.
He also advised the president to keep the government out of university admissions decision-making and continue to fight corruption in both main political parties.
In interviews with Catholic News Service, other bishops cited a slew of problems facing the country.
Bishop Charles Hammawa of Jalingo said most Nigerians could not afford the basic necessities. "The situation is so terrible that we had heard in Taraba state that those hungry … would steal steaming pots" off the fire of their legitimate owners.
Bishop Hammawa called for equitable distribution of the nation's resources by both the federal and state governments and for creation of more jobs.
Bishop John Namaza Niyiring of Kano said the southern part of his state is experiencing insecurity, with attacks on the local farmers by herdsmen, cattle rustlers and kidnappers. He said local farmers had fled settlements, which would have an effect on the harvest later this year.
He said one of his priests was kidnapped in June, and he called on the relevant security agencies to beef up security across the country.