ISTANBUL, Turkey — Sami Dankha, his three brothers and their families used to kick off Christmas celebrations by attending a packed Christmas Eve Mass at St. Thomas Church in Baghdad. Wearing brand new clothes and sporting fresh haircuts, they would spend the night chatting, singing and eating pacha, a dish made from sheep's head that Iraqis consider a delicacy and a staple of Christmas.
But that was 20 years ago. Today, Dankha, 51, his wife, Faten, and their five children live in Turkey as refugees, far away from the rest of their families. They are waiting for an answer to their resettlement application to Australia.
"If you count Christmas and Easter, it has been about 40 times we haven't gathered," said Dankha, whose brothers now live in New Zealand, Australia and the Netherlands.
Years of instability, violence and discrimination have forced Iraqi Christian families to leave their homes. Christmas, traditionally celebrated with loved ones, is a reminder of the exodus of Christians from Iraq and the Middle East to countries all over the world. Despite the distance and across different time zones, families keep the spirit of the holiday alive.
"The last time we were all together was 2005. Maybe 2006. I am not sure," Habiba Taufiq, 69, told Catholic News Service.
Taufiq was born in Aqrah but has lived most of her life in Ankawa, a Christian enclave in northern Iraq. She is now a refugee in Turkey, where she lives with one of her 10 children. The other nine are split among Australia, France, Sweden and Iraq.
"We danced and celebrated because of Jesus. Not only us but also with other families," Taufiq said, remembering Christmas back home. "Now there is a big difference because we are in different countries and that affects the occasion."
To stay connected, families rely on messaging and calling apps.
"I call them on Viber video," said Dankha, mentioning one of the most popular apps among the Iraqi community in Turkey.
Last year, Dankha spent at least four hours glued to his phone as he virtually celebrated Christmas with family and friends in 10 different countries. At some point he had to connect his phone to a power adapter after running out of charge. But seeing and hearing what is happening on the other side of the call is no replacement for being face to face.
"I see them celebrating in parties, and I feel sorrowful because I am here and we are separated, in different countries," Dankha said.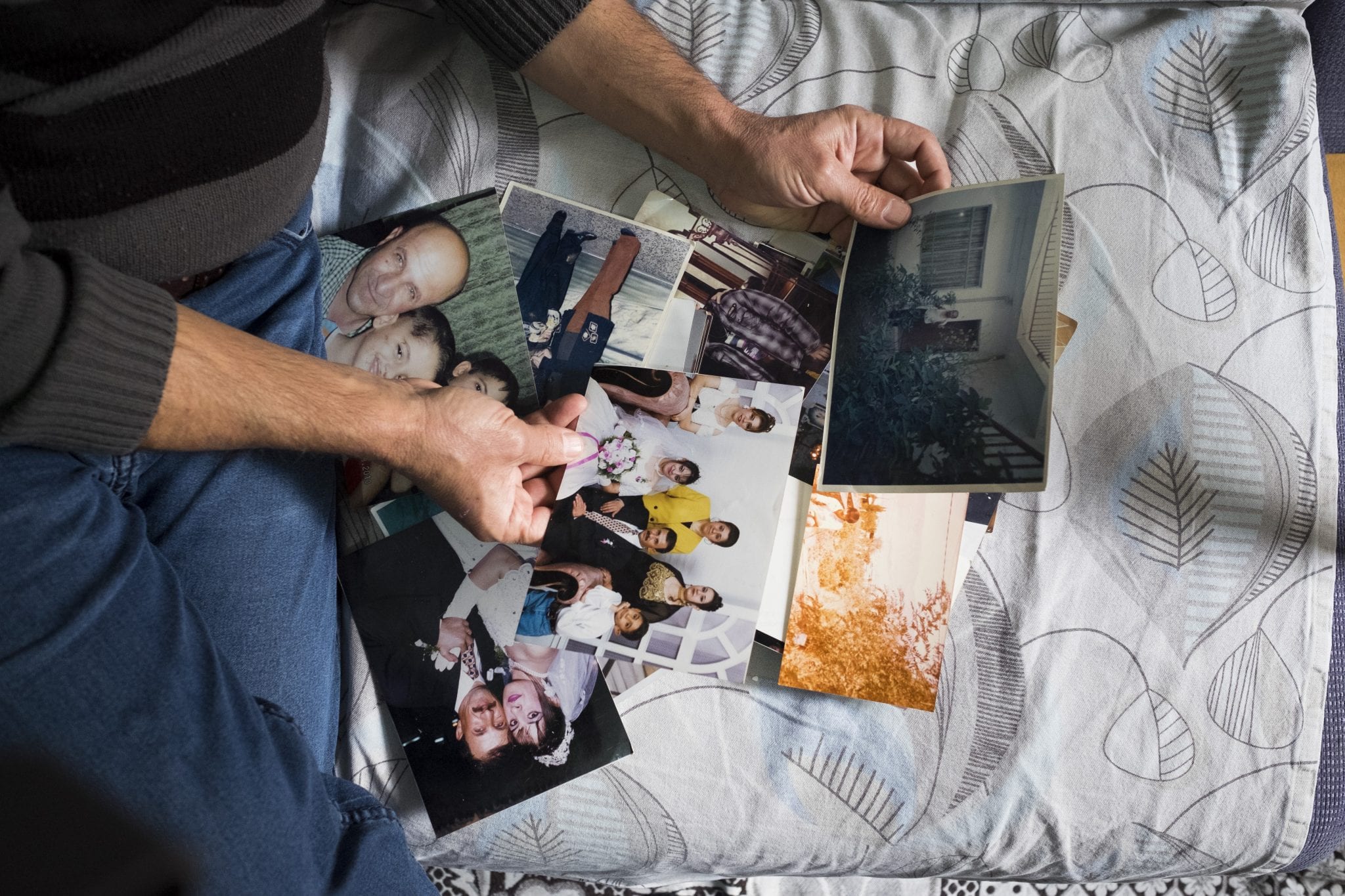 Nearly halfway around the world, in Saskatoon, Saskatchewan, Nesrin Arteen, 42, also uses a messaging app to keep in touch with her family.
"I talk to them often; with the internet, it is easy. But back when I arrived, it was very different," she told CNS.
Arteen is from Zakho, Iraq, and moved to Canada in 1994 before smartphones became ubiquitous. At the time she had to use a call center and wait in line before she could speak with her family. And when it was her turn, the quality of the connection was not good, and the calls frequently disconnected.
For Arteen, Christmas meant attending the Christmas Eve Mass and staying up all night with her family. She fondly remembered klecha — a traditional cookie usually filled with nuts, coconuts or dates — which she could not find when she first arrived in Canada. Back then Saskatoon did not even have a Chaldean Catholic church, which made her feel removed from her Christmas traditions.
"It was a different feel, different from home. I didn't feel the spirit of Christmas," Arteen said, remembering the first Christmas she spent in Canada.
Over time things changed. Today there is a Chaldean church in her city, and Arteen has started to create her own Christmas traditions.
"I feel that the spirit of Christmas is here," she said. "My children go to a Christian school and are also part of the choir. There are places where they sing Christmas carols."
Taufiq hopes to reunite soon with some of her family in Australia. As she navigates visa procedures, she said she feels at peace that her children continue the traditions she started.
"The circumstances separated us and now we are in different countries. But we still continue living with love," she said.
Dankha told CNS this Christmas will be special. His younger brother, Yalda, will visit him in Turkey from the Netherlands. They haven't seen each other since 2000.
That makes one less person on his list of people to call on Christmas.
"There are so many friends I don't know if I will ever see. Maybe one day when my country's situation is OK, maybe then we will get together. But I don't know if that will happen," he said.