Vatican bars Sodalit founder from contact with members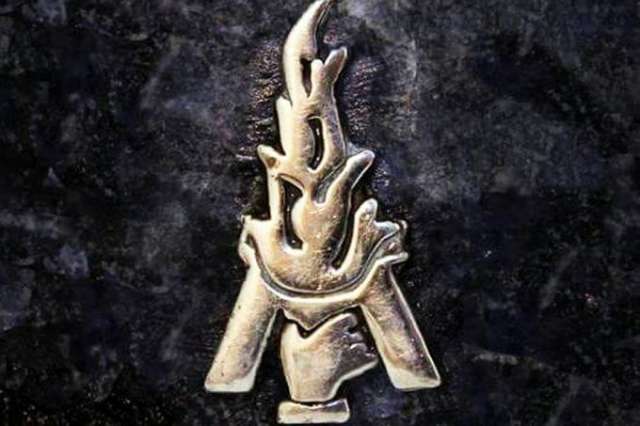 VATICAN CITY – A newly released decree from the Vatican's congregation for religious life states that the founder of the Sodalitium Christianae Vitae, Luis Fernando Figari, may not have contact with members of the community.
A Jan. 30 decree of the Congregation for Institutes of Consecrated Life and Societies of Apostolic Life addressed to the superior general of the Sodalitium, Alessandro Moroni Llabres, directs him to order that Figari be "prohibited from contacting, in any way, persons belonging to the Sodalitium Christianae Vitae, and no way have any direct personal contact with them."
The Sodalitium Christianae Vitae is a society of apostolic life which was founded in 1971 in Peru, and granted pontifical recognition in 1997. CNA's executive director, Alejandro Bermúdez, and its global director of operations, Ryan Thomas, are both members of the community.
The decree, obtained by CNA Feb. 10, is a fruit of an apostolic visitation made by Bishop Fortunato Pablo Urcey, Prelate of Chota, who was charged with investigating allegations of sexual and psychological abuse committed by Figari. The dicastery had first received accusations against Figari in 2011.
The visitation resulted "in the conviction that Mr. Figari, during his many years as Superior General of the Sodalitium Christianae Vitae, had adopted a style of government excessively or improperly authoritarian, directed to impose one's own will, not willing to accept any form of dialogue and fraternal and sincere confrontation, nor sensitive to the convictions and demands of others, and therefore not prone to understand, appreciate and accept, even partially, opinions different from his own."
In addition, Figari, "in order to obtain the obedience of his brothers, used improper strategies and methods of persuasion, that is to say, underhanded, arrogant and nonetheless violent and disrespectful of the right to the inviolability of one's own interiority and discretion, and therefore to the freedom of the human person to independently discern the proposals or decisions."
The congregation wrote that they consider it credible that Figari committed the crime of abuse of office, as outlined in canon 1389.
"Numerous witnesses have consistently asserted that, in order to manipulate, to make them dependent and therefore to control more than to direct consciences, especially of young people in formation, Mr. Figari has also asked, in an improper and in any case excessive, confidences in the sensitive field of sexuality, and in some cases has committed acts contrary to the VI Commandment."
It added, however, that according to documentation that it had received through April 2016 the persons, with whom Figari had violated the commandment that "thou shalt not commit adultery," all of whom belong in some way to the Sodalitium Christianae Vitae, were all "much older than 16" when the events occurred.
Moreover, it added that Figari's abuse, while it could be "considered severely sinful," cannot be affirmed with moral certainty as constituting child abuse or violence, as outlined in canon 1395.
Yet the decree also states that documentation it found in May 2016 clearly shows that "Figari, before 2001, committed some acts against the VI Commandment with some young people in formation in the Sodalitium Christianae Vitae, of which, with certainty at least in one case occurred in 1974, with a person under 16 years of age."
It stated that Figari and his lawyer have been notified of the charges made against him.
Figari's crime of abuse of office cannot be prosecuted because of a statute of limitations, however, and he cannot be prosecuted for his abuse of minors under canon 1395 because he is a layman, and not a cleric – the only persons covered by that canon.
However, his sexual abuse of minors means he is to be dismissed from his institute, unless "the superior decides that dismissal is not completely necessary and that correction of the member, restitution of justice, and reparation of scandal can be resolved sufficiently in another way."
The congregation determined that Figari does not have to be expelled from the Sodalitium Christianae Vitae, citing his abuse having taken place "in the very distant past"; his being the founder of the community "and therefore the mediator of a charisma of divine origin"; his age and poor health; his manifested willingness to collaborate; that Bishop Pablo "verified that there are no current members of the apostolic life Society who support Mr. Figari or who are particularly attached to him in government positions or in the formation"; and that the Sodalits' current government "are clearly aware of the mistakes made in the past by Mr. Figari, and that there is firm determination of the General Government to free itself of the style of government and formation adopted by him in the course of the many years in which he has directed the Sodalitium Christianae Vitae, as well as remedying, as much as possible and in any case what is just, to the harm caused to anyone."
It directed that Moroni, in addition to keeping Figari from contacting any Sodalits, is to order that Figari not return to Peru, except for very serious reasons and with written permission; that he be placed in a residence where there are no Sodalits; that a member of the Sodalits be entrusted with the task of referring to Figari, for any eventuality and request; and that Figari be prohibited from granting any statement to the media or from participating in any public demonstrations or meetings of the Sodalitium Christiane Vitae.
The decree bears the signatures of the congregations' prefect, Cardinal Joao Braz de Aviz, and its secretary, Archbishop José Rodriguez Carballo.
Last month, the Sodalitium Christianae Vitae announced that 66 persons can be considered victims of abuse of mistreatment by members of the community, and that it has set aside more than $2.8 million in reparations and assistance for victims.
In May 2016 Cardinal Joseph Tobin of Newark was appointed as the Vatican's delegate to oversee ongoing reform of the society.
The month prior, an ethics commission created to investigate and offer proposals surrounding accusations of abuse against Figari had released a report which detailed an internal culture of extreme "discipline and obedience to the founder" which was "forged on the basis of extreme physical demands, as well as physical punishments, constituting abuses which violated the fundamental rights of persons."
The commission charged that Figari's arbitrary use of authority led to "an organizational culture based on the cult of personality." Those who discerned out of the community were hindered from doing so, and were treated as if they were "treasonous," the report suggested: "In many cases, this has led to grave psychological effects and even the rejection of the Catholic faith, even after being incorporated into life outside the community, obliging them to suffer unmerited spiritual conflicts."
In addition to Peru, the Sodalitium Christiane Vitae operates in Argentina, Brazil, Colombia, Costa Rica, Chile, Ecuador, the U.S. and Italy.