Condom-carrying Mexican priest under investigation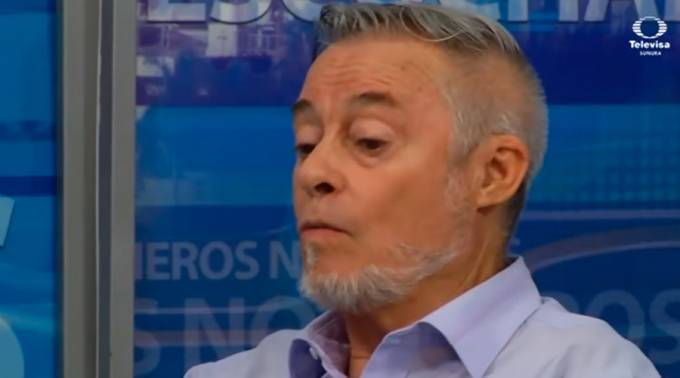 A Mexican priest who said during a recent media interview that he always carries a condom because "he might need it," is being investigated by his diocese and, pending further notice, has been banned from the parish where he's been informally serving.
"I always carry my condom ready if necessary, because having a fling is never disagreeable to anyone, and gives one emotional stability," said Father Tomás Herrera Seco in a video interview with an online news site called Proyecto Puente (Project Bridge).
"The condom is just in case I need to use it. I lead a chaste sexual life, if I carry it is to use it if it's needed. I haven't needed it so far, but never say 'I shall not drink from this water'," he said on July 20.
In truth, Herrera actually hasn't worked as a priest for years. He was a state employee during the administration of former governor Guillermo Perez (2009-2015), and served as the main counselor on ethics and morals for public employees in the state of Sonora, which shares the U.S.–Mexico border with the states of Arizona and New Mexico. According to news-site El Universal, he trained 3,300 public employees in his job.
However, days before the interview, he had been appointed as parochial administrator in San Pedro-El Saucito, in Hermosillo, capital of Sonora.
On his website, where he describes himself as a "philosopher and communications expert," but not a priest, Herrera addresses the sensation caused by his interview, calling it a "confusion." He also said that he'd sent a letter to the bishop adding context to his comments. He also asks for forgiveness from those who "felt uncomfortable," and "reaffirms his profession and faith in the prevailing principles and rules of the Church."
To his "brother priests," he asks them not to condemn him.
"I want my life to be a reflection not a carnival," he wrote.
Despite not having "needed the condom" so far, when asked about having had sex after being ordained a priest, breaking the vow of celibacy every Latin-rite priest makes, Herrera said that yes, he had. Asked if it had been with women or men, he didn't give a direct answer.
"What matters is love, affection, the quality of the being, the rest belongs to a very private sphere. I don't discard anything, affection is a gift, a wonder, don't discard gender, don't miss a chance," he said.
A day after his comments, the Archdiocese of Hermosillo released a statement saying that his comments on celibacy would be investigated. The archbishop, "in collegiality," the statement said, will study the case and make the corresponding decisions following the Church's code of canon law.
The statement, reported by several local newspapers, said that the comments "belong to Father Tomas Herrera and nobody else," and that they're contrary to Church teaching.
Quoting the code of canon law, the statement also said that "Clerics are obliged to observe perfect and perpetual continence for the sake of the kingdom of heaven and therefore are bound to celibacy which is a special gift of God by which sacred ministers can adhere more easily to Christ with an undivided heart and are able to dedicate themselves more freely to the service of God and humanity."
The statement apologizes for the "incoherence and lukewarm attitude" expressed in the interview when it comes to daily pastoral commitment and missionary ardor.
"We're convinced that Jesus is asking us for greater dedication and generosity," concluded the archdiocese.
The statement is signed by the Vicar General and Moderator of the Curia, Father Javier Gonzales Mendoza, and the Vicar General, Father Martín Hernández Moreno.
On Sunday, Archbishop Ruy Rendón Leal told journalists that Herrera's appointment to a parish was suspended, adding that no formal announcement on his transfer had been made, only a verbal agreement.
"Things have happened that lead me to understand that it's better if the priest doesn't go," he said.
Rendón also said that he's planning on meeting Herrera this week to talk about the comments he made about his sex life.
"When the time comes we'll inform you about what's going to happen to him, since it's a matter of profound analysis," he said, adding that at some point this week he'll have a new appointee for the San Pedro-El Saucito church.