Logo for Pope Francis's pending trip to Peru features "United by Hope"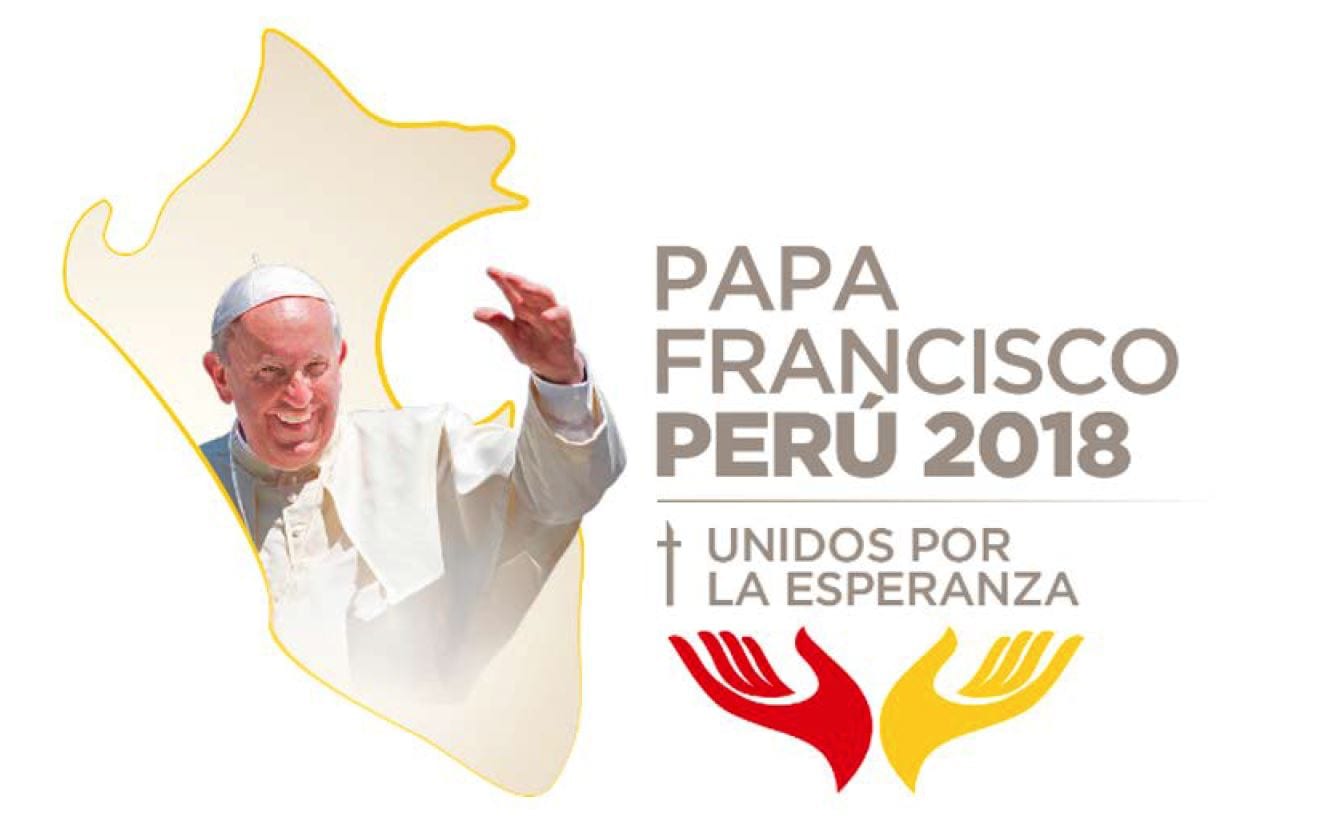 As part of the run-up to Pope Francis's January 2018 outing to Chile and Peru, the Vatican on Saturday released the official logo for the Peru portion of the trip by the Latin American pontiff, which features the motto "United by Hope."
According to an explanation released along with the logo, the two hands displayed under the motto are in yellow and red because they're the colors of the Vatican and Peruvian flags, respectively.
They're shown "in the form of wings," the explanation says, "as a sign of prayer, praise and joy for the arrival of Pope Francis."
Francis himself is shown superimposed over a map of Peru, according to the brief document, to signify the pope's closeness to the country. The entire national map is displayed, it says, to represent the unity of the country's various regions in welcoming the pope.
"The logo seeks to reflect a display of closeness with the Peruvian people, an accompaniment to our faith process, and a great feast of hope that we should all receive together," the explanation said.
The January trip will mark the third time a pope has visited, an Andean nation on the east coast of Latin America that's home to roughly 31 million people, making it Latin America's fifth most populous country. St. John Paul II visited in 1985 and again in 1988.
Cardinal Juan Luis Cipriani of Lima, the capital of Peru, has welcomed the visit.
"I believe that this is, I think it is an excellent opportunity for the whole Peruvian family to look for the best, knowing that Pope Francis brings a message of reconciliation," he said in June.
In Peru, Francis is scheduled to visit the cities of Lima, Puerto Maldonado and Trujillo. That will come after his stop in Chile, where he's expected to stop in Santiago, Temuco and Iquique.
Although Chile shares an extensive border with Pope Francis's own native Argentina, the pontiff is not scheduled to make a homecoming on this outing. To date the pontiff has not made any plans to visit Argentina, having previously ruled out such a stop in 2017.