Nun says Good Friday lends meaning to persecuted Christians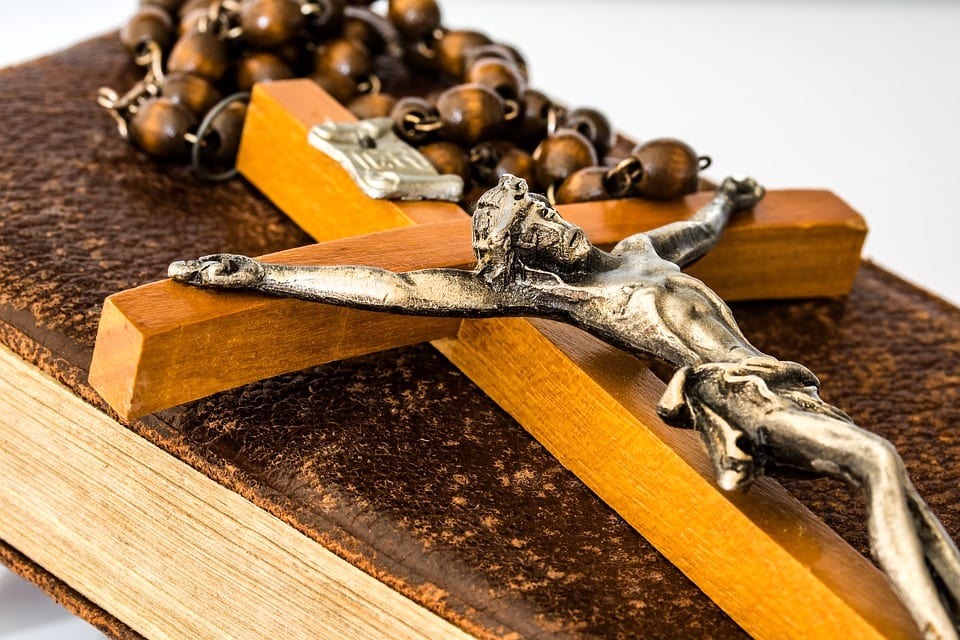 MUMBAI, India – Good Friday is an opportunity to reflect on the passion and death of Jesus Christ, and how this reflects in the suffering of Christians today.
Sister Meena Lalita Barwa, a Catholic nun who was sexually assaulted nearly 10 years ago during some of the worst anti-Christian violence in India's history, said Good Friday reminds her Jesus gives value to all the suffering of humanity.
"He suffered humiliation and He understands my humiliation. He suffered rejection and He accepts when I am rejected. He suffered shame and He honors me. He suffers physical and mental pain and He heals my physical and mental wounds. He dies on the Cross and forgives me my sins," she told Crux.
Barwa, a member of the Servite order and niece to Archbishop John Barwa of Cuttack-Bhubaneswar, has become a symbol of the suffering Church in India, and one of the most prominent survivors of the Kandhamal anti-Christian pogrom.
RELATED: Festival promotes reconciliation, fraternal love, and forgiveness in India
Kandhamal is a district of the eastern Indian state of Odisha, formerly known as Orissa, where an orgy of violence descended upon the impoverished Christian minority in August 2008. A series of riots led by radical Hindus left roughly 100 people dead, thousands injured, 300 churches and 6,000 homes destroyed, and 50,000 people displaced, many forced to hide in nearby forests where more died of hunger and snakebites.
Barwa was in Kandhamal when she and a local priest were dragged into the streets by frenzied attackers shouting, "Kill Christians!"
Barwa was raped by at least one person before being paraded through the streets to the howls of the mob.
Reflecting on the Lenten experience and Good Friday for Crux, she said, "Now I realize that God allowed me to see death and saved me, gave me opportunity to see and experience His endless love for me."
"I suffered because of my faith, because I am religious, I suffered for Jesus my Master whom I love, and He loves me, and this gives meaning to my suffering because He suffered too," Barwa said.
She said the past decade has not been easy, and she has struggled with God, spending days and nights in tears, but, in the end, this has made her love God more and hold onto him.
RELATED: Church in India remembers 2008 anti-Christian riots on 'Kandhamal Day'
"I learned to be strong in faith, learned to persevere, learned to be hopeful. These years of journey have helped me to reflect on the value of suffering and pain: That suffering brings blessings, that suffering brings healing, that suffering makes you more human, that suffering makes you humble, that suffering makes you a more understanding person," the nun said.
"As it is Good Friday, I remember the story of Moses. He lifts up his hands praying to God. Whenever his hands were drooping, enemies were overtaking. Aaron and Hur held Moses' hands up and Israel won the battle against the Amelkites [Ex 17:8- 13]," Barwa continued.
She said the events of Calvary have become more real for her since her ordeal.
"The Crucifix that I look at and used to see Jesus dead on the Cross, but in reality, it is not so. Now I see Jesus alive and struggling on the Cross and He is experiencing the suffering of humanity and my suffering," she said.
"The suffering humanity – people who face violence, women who are sexually abused, people who face injustice like seven innocent Christians of Kandhamal, the poor, the hungry, members of India's tribal community, Dalits, the persecuted Church – hold Jesus' outstretched hands up, we are with Him on the Cross. He is praying and, yes, He will definitely win," Barwa said.
The 'seven innocent Christians' refer to the men who have been languishing in prison for nearly a decade after being accused of murdering a Hindu spiritual leader in 2008. The crime and the arrest of the men was the trigger for the anti-Christian riots led by Hindu zealots.
RELATED: Religious leaders in India gather to preach non-violence, world peace
Kandhamal has a population of around 730,000, about 80 percent of whom are "tribals," meaning members of one of India's indigenous groups, and 20 percent "Dalits," meaning the "untouchables" under the ancient caste system.
The Christian population of the area is almost entirely Tribal and Dalit, and still suffers discrimination and harassment to this day.
"That's why these words of Jesus are meaningful; If you wish to be a follower of mine, deny yourself and take up your cross each day and follow me.  [Lk 9:23]," Barwa said.