Nigerian bishops fear instability ahead of 2019 elections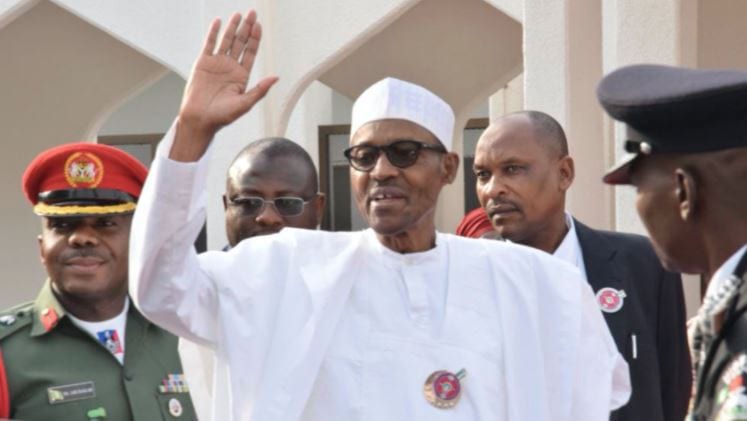 YAOUNDÉ, Cameroon – As Africa's most populous nation heads to the polls in 2019, Nigerian Bishop Matthew Kukah said it would be "the greatest miracle" if the elections are successfully organized.
The Bishop of Sokoto said every state in the country has tensions that could "boil over."
In a wide-ranging interview published in April's The Africa Report, Kukah said "it would be difficult to talk about 2019 without a sense of foreboding."
He underscored the need for more to be done to "increase a sense of national cohesion," and urged Nigeria's electoral commission to do more to convince Nigerians that it is capable of organizing the general elections.
"I have never felt this way. I prayerfully hope the government will wake up to appreciating how bitter people feel," the bishop said.
In September 2017, the Catholic Bishops' Conference of Nigeria admonished President Muhammadu Buhari for failing to live up to his electoral promises.
Buhari came to power in 2015 pledging to do away with corruption, eliminate the Islamist militant group Boko Haram, create needed jobs, and unite a country divided by religious and ethnic differences.
"The reality on the ground and the verdict of most of our people across the nation – irrespective of religious affiliation, ethnic group or social status – point to the contrary. The inability of the government to address the inequitable situation in the country has provided breeding ground for violent reactions, protests and agitations, which exploit the grievances of different segments of the country," the bishops said in their statement.
In February, the bishops met with the president, telling him Nigeria "appears to be under siege."
"There is a feeling of hopelessness across the country. Our youths are restive and many of them have taken to hard drugs, cultism and other forms of violent crime, while many have become victims of human trafficking. The nation is nervous," the bishops told Buhari during their Feb. 8 meeting.
"Just as we seem to be gradually emerging from the dark tunnel of an economic recession that caused untold hardship to families and individuals, violent attacks by unscrupulous persons, among whom are terrorists masquerading as herdsmen, have led to a near civil war situation in many parts of the country," their statement continued.
"We are saddened that, repeatedly, innocent citizens in different communities across the nation are brutally attacked and their sources of livelihood mindlessly destroyed. Lives are wasted and property, worth billions of naira, including places of worship schools, hospitals and business enterprises are torched and turned to ashes," they told the president.
Kukah says such a balance sheet can't allow for the organization of a peaceful election in Nigeria in 2019 unless "something is done."
Meanwhile, the Archbishop emeritus of Lagos, Cardinal Anthony Olubunmi Okogie on Sunday told Vanguard, one of Nigeria's leading newspapers, that those calling on Buhari to seek re-election risk plunging Nigeria into an "unnecessary revolution."
The president's spokesman announced last week the president would be seeking a second term.
Okogie described Buhari's record as "dismal," and said the vast majority of Nigerians would not be comfortable with him continuing in office.
"Let me tell here and now, if he gets there (re-election) by hook or crook, people will revolt. Mark my word! Even if he wins, people will revolt, and Nigeria will not be comfortable with him anymore," the cardinal said. "Nigeria has changed. It's no longer a country of yes, yes. No! Not anymore. There will be revolution. Even if he puts somebody they don't like, they will not accept."
Yet as many in the country's Christian-majority south call for Buhari to step aside, he still enjoys strong support in the Muslim-majority north.
Kukah's diocese is in Nigeria's far north; in fact, Sokoto was once the seat of a Caliphate, and is still considered one of the most important Islamic centers in Nigeria.
Christians only make up about 0.2 percent of the population of the area.
Kukah predicted that should Buhari – a Muslim – run for re-election, he will be supported by northern voters, despite the fact they are doing worse than they were under the previous administration of Goodluck Jonathan, a Christian.
The bishop said that the northern elites have failed to provide basic services, such as schools, hospitals, and clinics, but the northern voters think these elites will only be able to be tamed by Buhari, who has long supported the implementation of strict Sharia law in the Muslim areas of Nigeria.
"It is a strange appeal but that is it. They believe their corrupt elite are above the law," Kukah said. "They were seduced with Sharia because they believed it was going to help them punish their own elite, who they see as being above the law of Nigeria. These are the issues."