Nuns in Spain join Me Too movement, protest ruling on gang assault case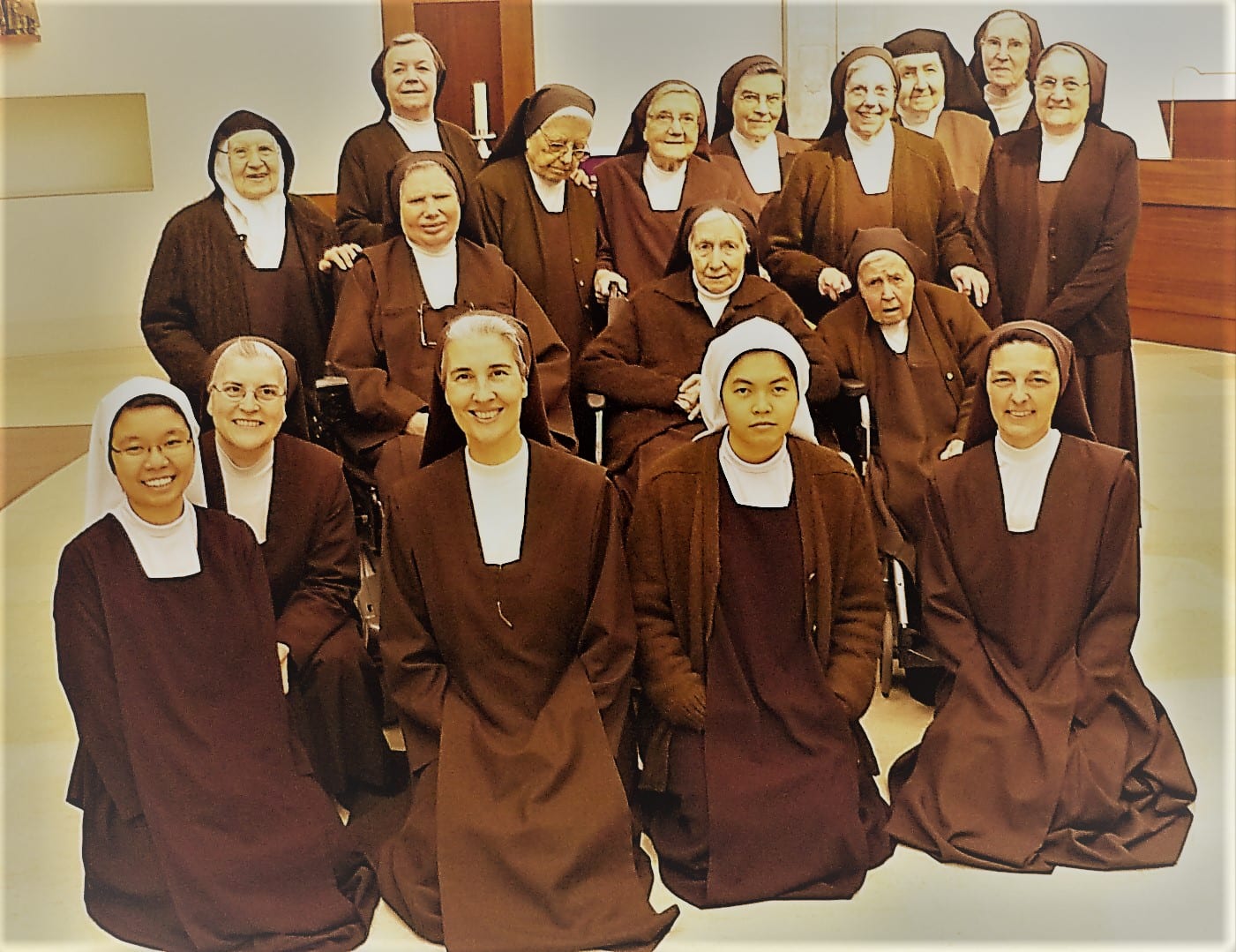 ROME — "Sister, I do believe you," is the phrase used by a cloistered Carmelite nun in Spain to show her support of a woman who, having been sexually abused by "a wolf pack" of men, saw them get a reduced sentence because, judges ruled, "she kept her eyes closed."
"We live in cloister, we wear a habit that goes almost to our ankles, we don't go out at night (unless it's for a [medical] emergency), we don't go to parties, we don't consume alcohol, and we've made a vow of chastity," says the Facebook post of Sister Patricia Noya, who wrote in the name – and with the support – of the Discalced Carmelites of Hondarribia, Spain.
"[Ours] is an option that doesn't make us better or worse than anyone, even if, paradoxically, it makes us freer and happier than most. And because it's a FREE choice, we defend with all the means available to us (this is one of them) the right of all women to FREELY say no without being judged, raped, intimidated, murdered or humiliated for it. SISTER, I DO BELIEVE YOU."
The post, published on Thursday, came after a court acquitted five men of rape charges for an attack on a young woman during a bull-running festival in Pamplona, Spain. The assault took place in July 2016 and garnered national interest, sparking a Spanish version of the "Me Too" movement.
According to Spanish law, the charge of sexual abuse differs from rape in that it doesn't involve violence or intimidation.
The defense alleged the victim felt intimidated and unwillingly became submissive. The police who worked the case testified that the images are "revolting" and that the victim, who remains unknown, didn't participate willingly. However, the judge held that since she "kept her eyes closed" and had a "passive attitude," no violence was involved.
Four of the five men found guilty of sexually abusing the 18-year old girl belonged to a WhatsApp group called La manada ("wolf pack" in English), hence the name given to the case in the media.
They filmed seven short videos showing the attack against the teenager which were used as evidence in court. Before leaving her alone and naked in a blind alley, the assailants stole her phone. A couple found her crying in a fetal position and called for help.
The five men were jailed for nine years for sexual assault, but many saw the sentence as too lenient, since the original charge, gang rape, could have earned them prison sentences of more than 20 years. Instead, they were sentenced for "sexual abuse with undue influence."
One of the three judges – two men and a woman – actually voted to exonerate the men.
The men, among them a soldier and a police officer, have already spent almost two years in jail, meaning they could be eligible for parole in just over a year. They've declared themselves innocent, alleging that she was a willing participant.
In past days, thousands packed central Madrid and other cities shouting "Shame! Shame!" "It is not abuse, it is rape," and "No means no."
Though they cannot leave the cloister, the sisters of Hondarribia joined the protests via social media. After her post went viral, Noya spoke with various Spanish media, saying that with the message she was showing solidarity with the victim, but also "with every woman who has to think twice before going through a dark street alone or before they go home on their own."
According to the religious woman, this is something "transversal. This is not the movement of a few, but of society as a whole. And we, who are here in the cloister and don't go out at night, also feel involved in something that concerns an injustice."
Noya said that this is not about a "war between men and women," but "an injustice. It cannot be that, in the end, the one on trial is the victim."
She's the person managing the Facebook account for the cloistered nuns, who opened it for "work reasons."
"We simply reacted like every normal woman and man: with stupor and feeling impotent," Noya said in an interview, adding that the sisters find it curious that their reaction to the crime is garnering such attention.
"That we have different habits does not mean that we are outside the world. These kinds of issues also belong to us," she said.