Catholic media needed more than ever, Catholic priest in India says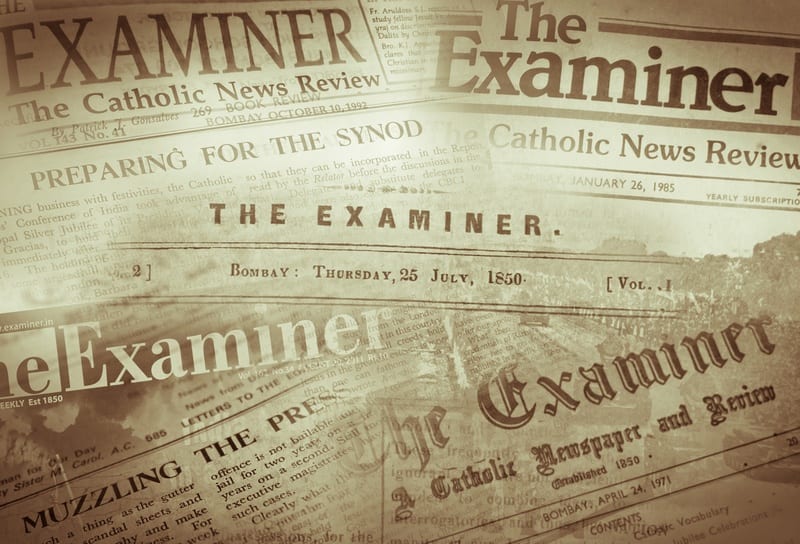 MUMBAI, India – Catholic media is needed more than ever, especially "in the wake of the decline of the Catholic school system and weakening of Catholic family life," according to a leading Catholic journalist in India.
Father Anthony Charanghat is the editor of The Examiner, the weekly newspaper of the Archdiocese of Bombay, and a frequent contributor to the national secular media in India.
Marking his silver anniversary at the helm of publication, founded as the Bombay Diocesan Bulletin in 1850, Charanghat wrote: "As the Church and the parishes face a tsunami of challenges from evangelicals and a secular world that is either indifferent to faith or question faith in God – the ministry of the media – becomes invaluable."
The newspaper serves the city of Mumbai and its environs, where Christians only make up about 3.27 percent of the population. Charanghat has served as the newspaper's editor since 1994.
RELATED: Catholic newspaper in India celebrates 168th anniversary
"At a time when Catholics must seek to engage the great issues of the day, their voices barely rise above a whisper in the mainstream press," the priest continued. "It needs an authentic voice of enlightened information to see reality through the eyes of God's revelation to tell the news stories that are not being told or not being told well by the vested secular press."
At a time when newspapers and other print publications are at a crossroads – often facing declining readership and collapsing ad revenue – Charanghat said the regular appearance of a Catholic publication in print with content steeped in rich Catholic tradition "does more to help adult Catholic education and deepen mature faith formation."
The editor said The Examiner puts a premium on inspirational stories about ordinary Catholics doing extraordinary things, from founding a center for addiction, to helping unwed mothers, to showing concern for refugees and care for creation.
"Themes on the defense of the dignity of life – great lessons in moral formation and on holiness in the rank and file also form the grist of the media mill of The Examiner," Charanghat said, adding that he hopes this will be the legacy of his silver jubilee at the publication.