Weigel says that in Krakow, World Youth Day is 'coming home'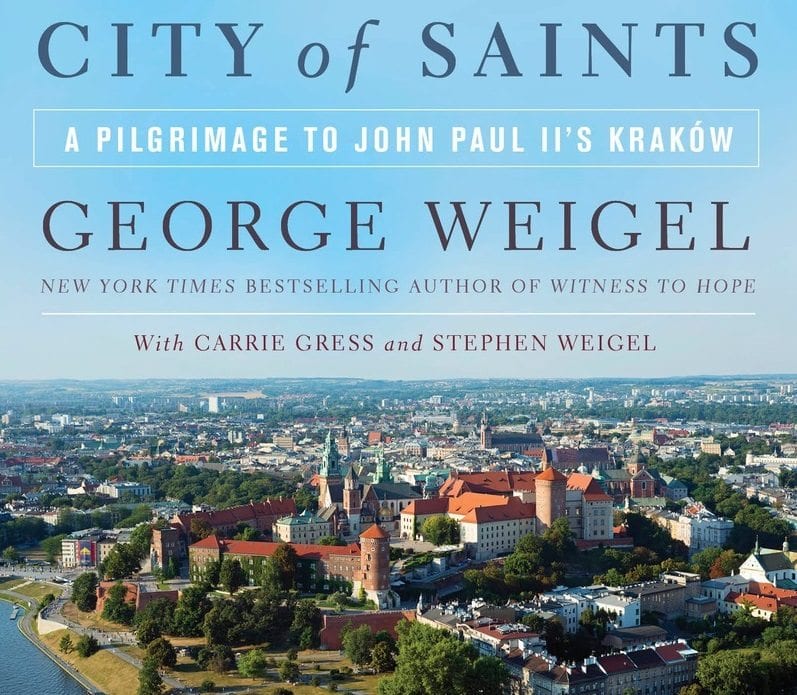 George Weigel is probably America's leading expert on St. John Paul II, as well as one of the country's best-known Catholic writers, commentators and intellectuals. Beyond that, he may also have the longest-running love affair with the city of Krakow on this side of the Atlantic, at least for anyone whose ancestry isn't actually Polish.
Weigel says that in late July when Krakow hosts World Youth Day, the massive youth festival launched by St. John Paul II that's become the Olympic Games of the Catholic Church, it will mean the event is "coming home," because this is where it all began.
Last year, Weigel published City of Saints: A Pilgrimage to John Paul's Krakow, a guide to the city seen through the life of its most famous bishop, accompanied by the photography of Weigel's son Stephen. In the run-up to World Youth Day, the book will be available in electronic format for $1.99, from July 10th to the 14th, available from online retailers and wherever e-books are sold.
In Weigel's view, Krakow is not only John Paul's old stomping grounds, it's the city where the 20th century happened.
Krakow suffered under Nazi occupation, it was home to the slave labor factory made famous by "Schindler's List," and Auschwitz is just 40 miles away. It also endured forty years of Soviet rule, symbolized by the massive and brutally utilitarian "Nowa Huta" workers' community that sprawled on its outskirts – designed, very much on purpose, without a church.
Yet it was also here that St. Faustina Kowalska experienced the revelations that would become the basis of the Divine Mercy devotion, which is one of the pillars of the "Year of Mercy" declared by Pope Francis.
It's as if all the evil, all the inhuman brutality, that the human race could muster in a single century, as well as God's definitive answer to it, were compressed into this one urban space – a space which would, of course, also give the world a Polish pope who towered over his times like no one else.
Yet, according to Weigel, John Paul's still-powerful charisma in his hometown won't overshadow his equally magnetic successor, Pope Francis, when he comes to Krakow beginning July 27.
"I think they both have starring roles," Weigel said. "This isn't 'Hamlet,' it's 'Romeo and Juliet,' or something like that!"
I spoke to Weigel on June 13 about his romance with Krakow and the significance of staging World Youth Day there. The following are excerpts from that conversation.
Allen: Is Krakow a second home?
I'd say my third home, with Rome being the second. The first, of course, is Camden Yards! [Weigel is a Baltimore Orioles fan, and Camden Yards is where the team plays.]
What is it about Krakow that's so special?
For one thing, it's a remarkably beautiful city. I've seen it restored over the last quarter-century by some very thoughtful work. When I first went to Poland in 1991, which was 18 months or so after the wall came down, everything was gray. Five years of Nazi occupation, followed by forty-plus years of deferred maintenance under the Soviets, had left things literally crumbling.
Market Square in Krakow is one of the great urban spaces in the world, and for a city person like me, it's wonderfully uplifting. I've always been received with extraordinary hospitality in Krakow, as in all of Poland … they've kind of accepted me as one of them, despite my linguistic incapacities. If I can invoke the old Thomistic metaphysics, I'm sort of connaturally Polish.
Krakow is also a unique crossroads of history and the life of the spirit. There's something really powerfully striking about the fact that all this awfulness happened in Krakow in the middle of the 20th century – the Nazi occupation, the Schindler factory that's now a magnificent museum, Auschwitz just 40 miles away, then Nowa Huta and all that nastiness.
At the same time, here's the center of the devotion to the idea that God gave an answer to all that in the idea of Divine Mercy, and its capacity to heal what's most broken in the human heart.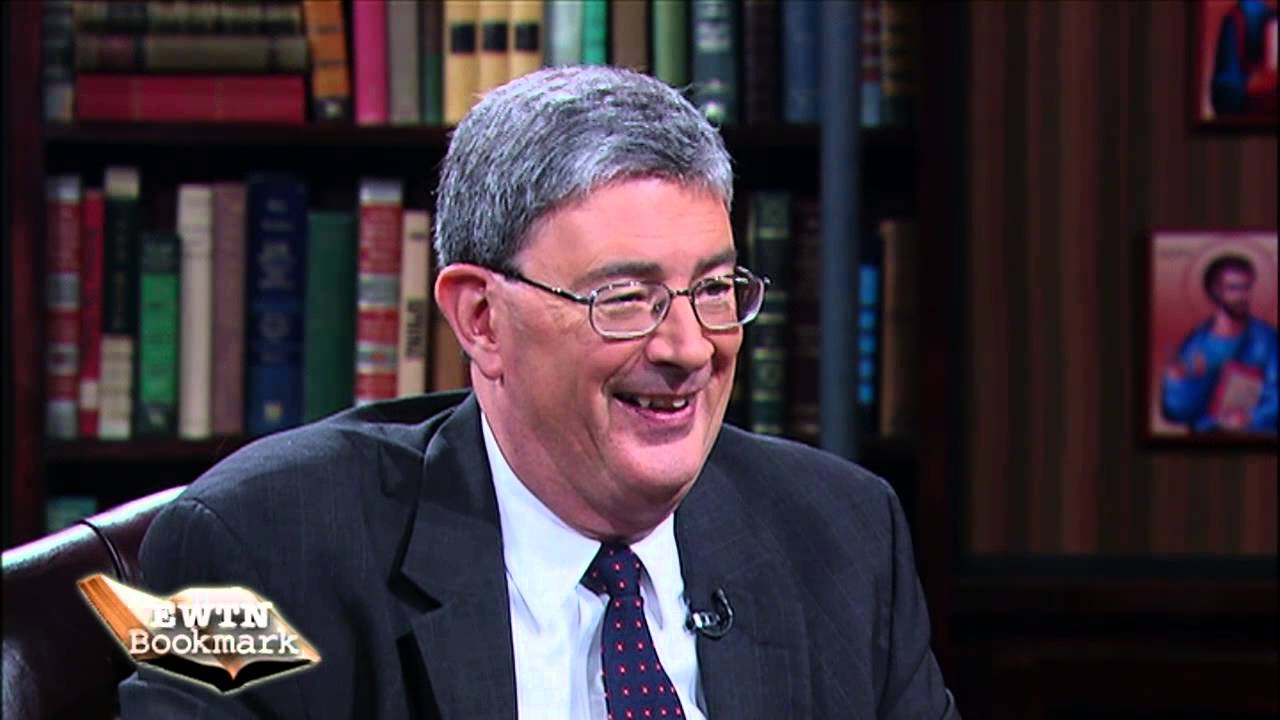 What's it mean that World Youth Day is happening in Krakow?
It means it's coming home.
Two years ago, I brought my son over to Krakow to do the photography for the book, and [we] were invited to the 50th wedding anniversary Mass of two of John Paul II's oldest friends, two of his "kids" from when he was a university chaplain, who were part of the Środowisko ["accompaniment," referring to a group of youth around Wojtyla.]
There were lots of those people at the Mass, and standing outside Wawel Cathedral I said to Stephen, "You're looking at the beginnings of World Youth Day."
It really all began with his work as a university chaplain. He thought it had a kind of universal resonance, that it wasn't just for Poland in the late 1940s and 50s, but that it was about the Church and young people at all times and in all places.
If there had been no Wojtyla as a university chaplain, there would be no World Youth Day; if there had been no Środowisko, there would be no World Youth Day.
This is a terrible question, but I'll ask it anyway: Who'll be the bigger star in Krakow, St. John Paul II or Pope Francis?
I think they both have starring roles. This isn't "Hamlet," it's "Romeo and Juliet," or something like that!
First of all, Pope Francis would not have been possible without John Paul II. He broke the Italian monopoly on the papacy, and made it possible to look all over the world for a pope. Francis is also coming to an event that John Paul initiated, against considerable curial opposition and deep episcopal skepticism around the world.
Francis' principal themes, including the new evangelization and mercy, have their roots in the pontificate of John Paul II. I hope this is perceived as a moment of great continuity, in which Pope Francis lifts up the example of his great predecessor as an enduring one, while he puts his own personal touches on World Youth Day.
It's no accident that the pope is starting the trip by going by helicopter to Częstochowa, which is a very clear sign of continuity. [Note: Located roughly 80 miles from Krakow, Częstochowa is home to the Jasna Góra monastery that houses Poland's "Black Madonna," a devotion central to John Paul II.]
You write in the book that John Paul II brought a "Cracovian sensibility" to the world. What do you mean by that?
It's a sensibility formed by the historical experience of Krakow as a crossroads of conversation – between Eastern and Western Christianity, between the Latin world and the Germanic and Slavic, and so on. It's a place with a rich intellectual history, as the Jagiellonian is the second oldest university in that part of the world after the Charles in Prague.
It's a very distinct kind of Catholicism, at once intensely Polish and deeply devoted to Rome, at its best it's open-minded and ecumenical.
I think it was in Krakow that John Paul II developed the idea that culture is the driver of history, not politics or economics. He got it from his experience there, where the politics and economics were dominated by malign, lethal forces, but the culture saved the day and created the possibility of a different future.
The idea that sanctity is available to everyone is also something he learned in Krakow — it's not something he got from Lumen Gentium. [A 1964 document of Vatican II.]
What he saw in Krakow wasn't just dramatic sanctity, like you find in a time of war, or with St. Stanislaus, the Polish Becket. It was ordinary people, such as Jan Tyranowski, an utterly unexpected grade school-educated tailor who introduced him to the Carmelites and to St. Louis de Montfort.
It was the young people he worked with who were not perfect, and would never claim it, but who wanted to be challenged to live lives of heroic virtue.
What's the importance of Divine Mercy in this story?
It's the answer to the horror show. You have to have both sides – it's not just Auschwitz and the Ark Church in Nowa Huta, it's also Łagiewniki. [Note: Łagiewniki is the location of the shrine of Divine Mercy where the remains of St. Faustina Kowalska are located.]
 John Paul came to the view that the providential character of the visions of Faustina had to do with the specific awfulness of the 20th century. He believed the answer was being offered through this utterly obscure Polish nun – who, interestingly enough, once found her diary on the Index of Forbidden Books.
That's one of the charming parts of the story, which happened under St. John XXIII, who was ill-advised on the matter.
Play tour guide for a minute. For Americans coming to World Youth Day, who only have time to see three things in or around Krakow, what should they be?
You're going to have to give me four:
Skałka, the site of the martyrdom of St. Stanislaus.
Wawel, the great castle cathedral, and the site of John Paul II's first Mass as a priest.
Mariacki (St. Mary's), the great basilica on Market Square, which was also important to John Paul – he heard confessions there every week. It's also simply a fantastic example of architecture and decoration, and today you can see it as it was meant to be seen. Twenty-five years ago it was coal black from the effects of Nowa Huta.
The little church of St. Florian, where John Paul was a parish priest and where his youth work began. In a sense, it's the founding parish of World Youth Day.
For a day trip, would you suggest Wadowice, where John Paul II grew up?
It's a really nice place, and there's a train that takes you out there [from Krakow]. The museum of John Paul's home is quite extraordinarily well done. It also gives you a nice feel for the inter-religious texture of the town, with a whole display on the Jews of the city.
However, Wadowice is likely to be overrun with people during those days. In terms of being able to get around, Kalwaria [a large open-air cluster of shrines] is the better choice. You can walk all around those huge landscapes as Wojtyla did.
If you're looking for day trips, there's also Zakopane in the Tatras mountains. The votum church there is quite striking. That's where you get a sense of the outdoor Wojtyla. I remember when the Parkinson's disease was starting to kick in, he once said to me, 'I used to be a great sportsman.' I almost wept, thinking about how much he loved these places.