Ex-seminarian says acting, priesthood both 'giving professions'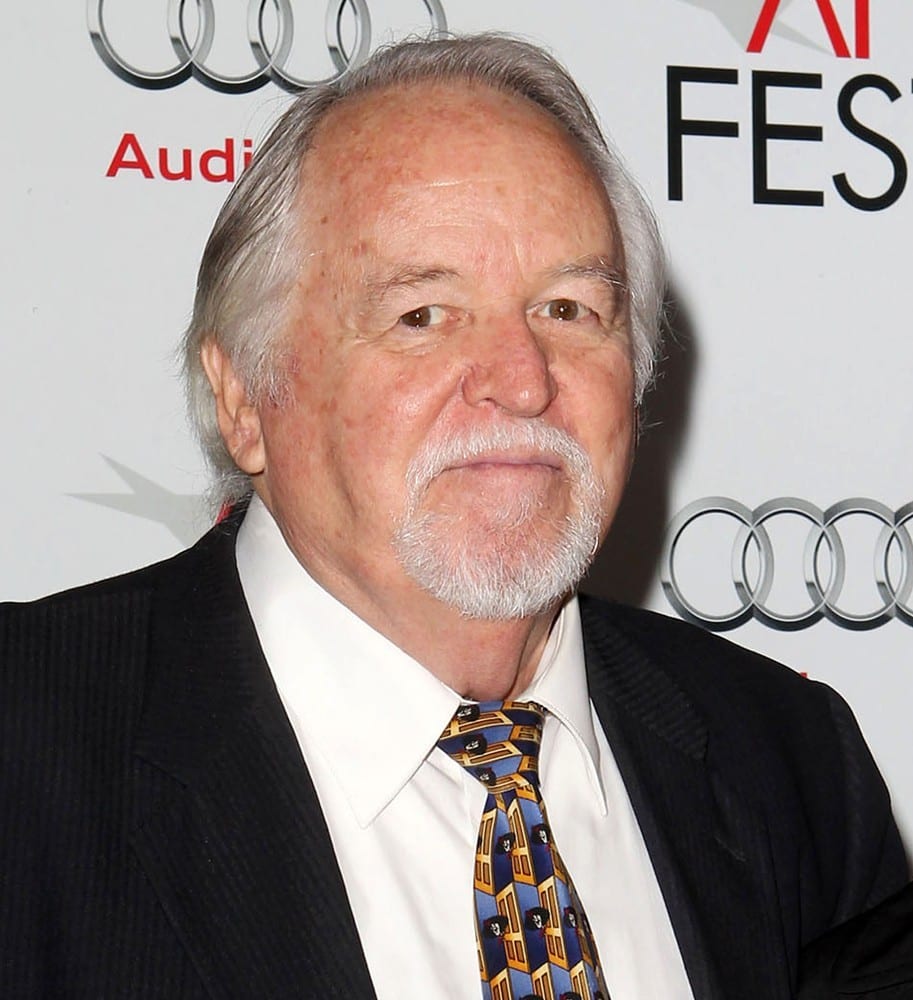 NEW YORK — "I still dream in Latin," Dakin Matthews tells me. "I had a dream just two nights ago, all in Latin. I kept wanting to ask the professor why we were studying so much doctrine and why we weren't studying how to help the poor."
Before his career as an academic turned to star of stage and screen, Matthews spent eleven years in seminary studying to become a Catholic priest. And while the priesthood proved not to be his calling, he's found acting to be another means of participating in "a giving profession rather than a taking one."
From television hits such as The Big Bang Theory, Gilmore Girls, and Madam Secretary to films such as Lincoln and True Grit, Matthews has been a recognizable face to many Americans for almost fifty years. From his dressing room in New York's Brooks Atkinson Theatre where he's currently performing in Broadway's hit new musical Waitress, Matthews shared with me how over a decade in the seminary continues to influence him today.
Born in Oakland, California to immigrant parents—his father was Portuguese who came to the United States cutting sugar cane in Hawaii in indentured servitude and his mother Scotch-Irish—the family's Catholic faith led him to enter into the seminary at age twelve through the Archdiocese of San Francisco.  After eight years he was sent to Rome, where he lived at the North American College and studied at the Gregorian.
His time in Rome overlapped with the Second Vatican Council, where he witnessed a new era of Church life commence in front of his very eyes. His seminary lectures, exams, and books were all in Latin—a fact that still haunts his dreams to this day, but was put to good use when he sang in the schola for Pope John XXIII's funeral in 1963.
When he later made his Broadway debut in the musical Rocky in 2014, it was the first time he'd ever taken on an acting role requiring him to draw from his choral training.
"I could have said I sang in the papal choir," he reflects. "That would have been really impressive!"
During his final year in seminary he began to discern that the priesthood wasn't for him.
"It wasn't anything overwhelmingly doctrinal, and I don't think I was particularly questioning the Church," he says, but eventually he made the decision to return home to California and teach at a Jesuit high school for a year.
With a Bachelor's degree in philosophy and theology, the majority of Matthews' additional credits were in English, which led him to pursue graduate work in the subject. During his first year teaching at California State University, East Bay in Hayward, a fellow English teacher dared him to audition for a play at a local Shakespeare festival.
Figuring this was a way to begin "socializing as a layman" (in other words, start dating!), he agreed to the bet. "I'm not cloistered anymore," he recalls thinking, "so why not?"
While in Rome, however, Matthews had already tested his acting chops at the seminary, which had an active drama program. There, the students would perform both Shakespeare and, perhaps more daringly, attempt to rework some of the great musical classics to make them fitting for a group of all men.
The classic musical My Fair Lady became My Gentleman and a reworked version of The King and I was altered to make it appropriate for the all-male seminarian casting.
As Matthews' academic work led him to work on Shakespeare more seriously, he realized that it dovetailed nicely with his stage work.
"I thought then, I'll perform Shakespeare in the summertime so I can be better able to teach it in the classroom."
But it was perhaps his seminary training that provided him with the greatest preparation for his scholarly work.
"In my specialty, which is classical, you couldn't ask for a better preparation than to have been raised or educated in a medieval tradition," he notes. "I know things about Shakespeare because I studied Thomas Aquinas or because I studied Dante or because I studied Aristotle that even the average Shakespearean doesn't know."
Yet along with scoring his first professional theater gig, he would also score in his social life by meeting his now wife Anne McNaughton, an actress also performing in the Shakespeare festival. Soon after they started dating, she was accepted into New York's Julliard and Matthews followed her out east where he enrolled in New York University's doctoral program in English.
The two went on to marry and returned to California, where Matthews returned to teaching and raising their four children. Back in California, Matthews would spend the next fifteen years teaching college English in the mornings and then rehearsing and performing in the afternoon and evenings.
"I'd teach grammar in the morning and then work with Barbara Streisand in the afternoon and simultaneously be directing Shakespeare's Henry IV in Denver."
He describes this period in his life as frenzied—often teaching a class or two in the morning, driving straight to the airport for a flight down to Los Angeles for a rehearsal, a taping, or a performance—and then back home to the Bay Area, only to do the same thing on repeat the following week.
At age fifty, Matthews retired from teaching to focus full-time on his acting and writing career. During this time, he would star in over 25 films, appear in hundreds of television episodes, and headline every major classical stage role in the canon—a stamina that continues to serve him well at age seventy-six where he is showing no signs of slowing down.
"When you're over 75 and you can still remember your lines, the competitive pool of people that can do both shrinks."
When asked about what motivates him to keep up this demanding schedule of bi-coastal living, performing full-time on Broadway, and keeping up with a regular schedule of television appearances, his answer is simple: our children.
"My wife and I aren't spending much of our golden years together. I'm spending much of my golden years building our estate for our children because this is the first generation that cannot build wealth, I think. You can inherit it but I don't think this generation can build it. So, I feel an obligation."
Along with the likes of Henry IV, Julius Caesar, and Macbeth, Matthews has also had the occasion to take on a role playing one of the lesser known characters of the stage, but a giant of the Christian faith: C.S. Lewis.
"I always liked C.S. Lewis, I've pretty much read everything of his," remarks Matthews. "His view of literature is so wonderfully sophisticated and his writings on the emotional life of a Christian are what really moves me.
"As someone who is an academic like myself or someone who likes to consider myself somewhat of a Christian intellectual, I always find it so remarkable that when someone who is so much smarter than me still has such a simple faith, I always say, okay I don't feel so bad," he said.
Reflecting back on his time as a young seminarian and the unpredictable, yet wholly rewarding decades of a very different career that has since followed, he may have opted against ordination but he certainly hasn't abandoned the faith.
Matthews can often be found darting out of the theatre between Saturday matinees and evening performances to catch vigil Mass at the Actor's Chapel in Times Square or if he fails to make that, he'll end up at the post-theater 11 p.m. Mass.
"Once they get you, it's over" he tells me. "They've still got me at my core."