New children's adventure book promises a Wilder journey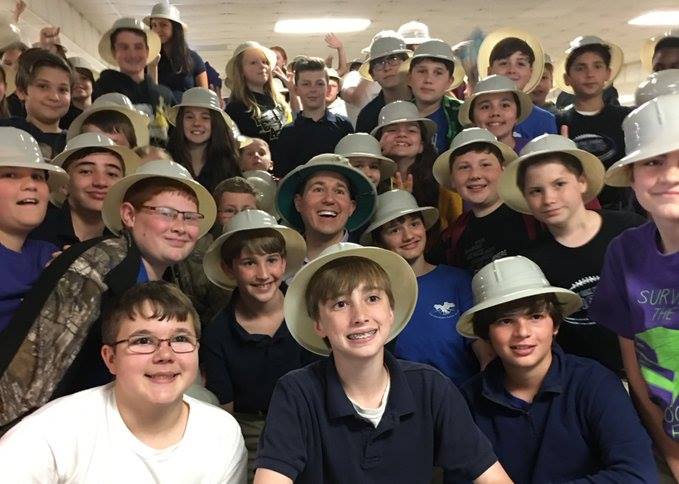 Raymond Arroyo is well-known as a newsman, the host for two decades of The World Over on EWTN and biographer of Mother Angelica, the network's founder.
But he is also the author of an unfolding children's adventure book series with Random House about a boy named Will who can see demons. Will Wilder: The Lost Staff of Wonders, the second book in the series, came out this month.
On the anniversary week of Mother Angelica's death a year ago, Kathryn Jean Lopez spoke to him about his new book and his friendship with Mother Angelica.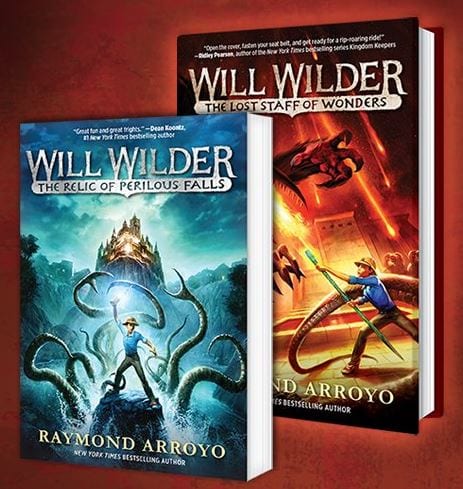 Lopez: Why is Will getting "Discernment of Spirits" training and why is this important when dealing with good and evil?
Arroyo: Will has a supernatural gift: he can see demons.  I believe that every gift must be utilized and trained.  If you could visibly see the spiritual realm and interact with it, it only stands to reason that you'd want to discern just who or what is sharing the room with you.  We have the advantage of not knowing what is in the room with us.  But that doesn't mean no one is there.   
Will's Aunt Lucille advises one of the characters that "Gossip can be so destructive." Pope Francis says it kills. Do you feel like Will Wilder is part of a revolution? One that doesn't have to do with a personality, but the Gospel message?
When you write fiction you have an obligation first to entertain, then to be true to the character and world that you have created. This is my attempt to excite kids about a story and keep us all on tenterhooks.  I actually didn't remember Pope Francis making that comment about gossip.  Aunt Lucille speaks for herself — often.  Her aim here was to shut up one of Will's critics and to protect her great nephew.  That's where my head is as an author.  I only do half the job here — I write the words.  The reader imagines and co-creates the characters in their imaginations.  Their reaction, their final impressions are their own.  Someone once said: We don't provide answers in fiction.  We ask the right questions.  I rather like that.  
You write: "Yes, the Voile de la Vierge [Veil of the Virgin] can stir the faith of those seeking protection. Some have said it can even calm tempers and bring the peace the Virgin experiences to those who touch it. I'm sure they're right." Can relics do that? Is there something about Catholic culture that you're trying to capture and share to another generation? Maybe multiple generations?
Arroyo: Whether it's a Greek sarcophagi or sacred relics, I have long been fascinated with antiquities and hope to share that fascination with others.  They are touchstones to our past and tell us a great deal about the people who preserved or used them.  
The veil you mention is an actual relic that can be found today in Europe.  It has a rather legendary history and the powers attributed to it—which I did not concoct— are
interesting.  As one of the characters says in the first book: These relics are not magical items, but antennas of faith.  They draw something from the one making contact with it. For a writer of fiction, these antiquities are an irresistible story driver.     
What is a "Sensitive" in your series? And is there something about contemplation and mysticism you're trying to teach adults as much as children?
In the series, Sensitives are those who can sense the vibrations of good or evil. There are people in life who are more in touch with the unseen world around us.  I liked the idea of having a character, Bartimaeus, with that type of spiritual refinement.  The fact that he is also an earthy, funny, native New Orleanian makes him a lot of fun to write. He's not exactly the monastic type.  But he does have a certain wisdom that I wanted to capture.   
How much is helping literacy in our country a reason you've created Will Wilder for more than just your children?
If you tell a child a good story they will want to know how it ends.  I wrote this series to give children stories that they would want to read.  Thankfully they are responding.  The mystery of the relics and artifacts, the cliffhangers, the fun characters and the sweep of the series hold their attention and leave them wanting more.  The line I always hear at a school visit is, "When are you going to release the next book?"  
If only I could write as quickly as they read.  When I learned of how profound the literacy crisis we face in America is, I felt I had to so something about it.  The Will Wilder series is one part of my response.  The other is Storyented, a literacy initiative where we bring the world's best selling authors up close and personal with their readers.  It's sort of a global book club.  I interview the author and then the kids questions are posed.  The entire videolibrary of our interviews is at Storyented.com.
Do you consider Will Wilder – especially when considering literacy realities – part of the Mother Angelica legacy of moving to the south to help with racial healing and unity?
Mother Angelica taught me to move, to do, to act when you feel inspired and do so fearlessly.  I don't hesitate when I get an inspiration.  That spirit helped me complete the first two Will Wilder books and pushes me onward to complete his story.  But my mission and Mother's are separate.  There are things she could do that I could never do—and vice versa.  We all have our mission.  I certainly embrace her desire for racial healing and unity, but the way we accomplish that is very different.  
What was the most important thing Mother Angelica ever taught you?
She taught me to live in the Present Moment.  So often we revisit the past or fret about the future.  Mother was a woman of the faith who trusted that if she remained in the present moment, she would discover inspirations and unseen graces that she desperately needed to complete her mission.  It's a great lesson.