Reaction from the 4 states involved in the gay marriage decision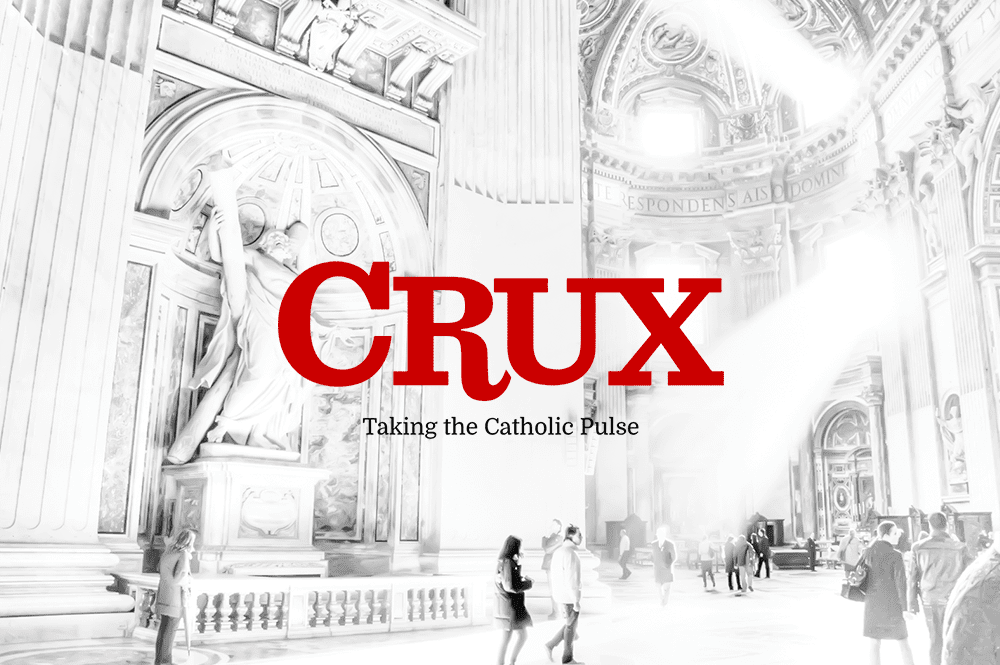 OHIO
Republican U.S. Sen. Rob Portman of Ohio says he welcomes the high court's decision "as a father."
Portman in 2013 announced he was changing his position to support same-sex marriage in the aftermath of his son Will's disclosure to him and his wife that he is gay.
Portman says he would have preferred that the issue be resolved by the democratic process because that builds a lasting consensus. But he says he hopes the ruling means "we can move past the division and polarization the issue has caused."
Some conservatives opposed to same-sex marriage have said they won't support Portman in his 2016 re-election bid.
* * * * *
The Roman Catholic archbishop of Cincinnati says the high court disregarded the will of voters in Ohio and other states as well as the understanding of marriage shared by virtually all cultures until recently.
"Every nation has laws limiting who and under what circumstances people can be married," Archbishop Dennis Schnurr says in a statement. "This is because lawmakers have always understood that marriage does not exist just for the mutual satisfaction of the two people involved but for the betterment of society."
Schnurr, who oversees a diocese of 500,000 Catholics in 19 counties, calls "traditional marriage is the cradle of the family, the basic building block of society".
* * * * *
A Cuyahoga County Probate Court has started issuing marriage license to gay couples following the Supreme Court's ruling.
The ruling doesn't take effect immediately because the court gives the losing side roughly three weeks to ask for reconsideration, but Cuyahoga County Probate Court Presiding Judge Anthony J. Russo says it's clear what the court's intention was.
Forty-four-year-old Rob Rivera and 34-year-old Dan Seifried of Cleveland Heights were the first pair to apply for a marriage license in the county court following the ruling.
The couple plans to be married Friday evening by Cleveland Councilman Joe Cimperman in front of family and friends.
* * * * *
MICHIGAN
Michigan Attorney General Bill Schuette says he will "honor, respect and uphold" the decision by the U.S. Supreme Court that overturned the state's ban on same-sex marriage.
The Republican defended Michigan's law all the way to the high court, but in a two-sentence statement Friday after the decision was announced he says he appreciates that a decision has finally been reached "on this very significant issue."
* * * * *
Democratic members of Michigan's congressional delegation are offering reaction to the Supreme Court's decision on same-sex marriage.
US Sen. Gary Peters says: "No American should face discrimination simply because of who they love, and today's ruling by the Supreme Court affirms that every American has the right to marry the person they love and raise a family without fear that they will one day be torn apart."
Congressman John Conyers says the decision "affirms the essential role of the Constitution in protecting the right to make our most intimate decisions and upholds our human dignity."
Congresswoman Debbie Dingell says: "Love is love. It's not ours to judge." She says she's looking forward to attending the wedding of April DeBoer and Jayne Rowse, who challenged Michigan's same-sex marriage prohibition.
The couple say they have not set a date yet for their marriage.
* * * * *
Michigan's Roman Catholic bishops say the Supreme Court's decision on same-sex marriage will have a ripple effect on the right to religious liberty.
The bishops say in a statement Friday that the ruling "sets the church's teaching about marriage in opposition to the law and will create inestimable conflicts between the state and religious persons and institutions."
They say the Catholic church will continue to teach that marriage "is and can only be the union of one man and one woman." The bishops, which include Detroit Archbishop Allen Vigneron, say the decision marks a "profound legal turning point."
The statement released by the Michigan Catholic Conference also is from bishops in Lansing, Kalamazoo, Saginaw, Marquette and Gaylord.
* * * * *
Michigan Gov. Rick Snyder says state agencies will make changes to ensure that the state fully complies with the Supreme Court's ruling on same-sex marriage.
The Republican notes that same-sex marriage has been a divisive issue. He says in a statement Friday that "it is important for everyone to respect the judicial process and the decision."
Snyder says people should focus on their shared values. With the ruling, he says "Michiganders we should move forward positively, embracing our state's diversity and striving to treat everyone with the respect and dignity they deserve."
* * * * *
Two nurses who challenged Michigan's same-sex marriage prohibition are celebrating the Supreme Court's ruling on gay marriage.
April DeBoer and Jayne Rowse told reporters in Ann Arbor shortly after the ruling was released Friday that it's a good day in history.
DeBoer and Rowse initially went to court to win the right to jointly adopt each other's children, not to confront Michigan's ban on gay marriage.
DeBoer and Rowse live in Hazel Park, Michigan, with four young adopted children and a foster child. Each woman has adopted two kids, but they couldn't jointly adopt them because Michigan ties that to marriage.
They say their children will come to understand the importance of the Supreme Court's ruling. And they say it's a day for a lot of celebration.
* * * * *
TENNESSEE
The ethics chief for the Nashville-based Southern Baptist Convention says he is disappointed in the US Supreme Court's ruling in support of same-sex marriage, but not surprised.
Russell Moore is the president of the SBC's Ethics and Religious Liberty Commission. Speaking by telephone, Moore said he is optimistic that in the long run the ruling will bring more people to the church when "the sexual revolution is not able to keep its promises."
Moore said he does not expect the government to force pastors to perform same-sex marriages, but he is concerned that religious liberties could suffer.
Moore said legal protections will be important for people with strong religious beliefs that God has defined marriage as between one man and one woman.
* * * * *
The Davidson County Clerk's Office says it will begin issuing marriage licenses to same-sex couples at noon.
The office released a statement on Friday after the US Supreme Court overturned Tennessee's same-sex marriage ban and made it legal in all 50 states. The release says the Tennessee Attorney General has advised clerks around the state that they may begin issuing licenses immediately.
Chris Sanders, executive director of the Tennessee Equality Project, says he is hearing from people that Shelby County has already begun issuing licenses.
Meanwhile, Gov. Bill Haslam told reporters state Attorney General Herbert Slatery will instruct clerks that they should comply with the law, regardless of their personal feelings about same-sex marriage.
* * * * *
Tennessee Democrats were applauding the US Supreme Court's ruling overturning the state's same-sex marriage ban and making it legal throughout the United States.
US Rep. Jim Cooper issued a statement saying, ""Love and equality win. I'm glad the Supreme Court ruled on the right side of history."
U.S. Rep. Steve Cohen said in a statement he hopes the ruling puts the issue to rest and "the Tennessee General Assembly does not attempt to thwart or undermine the ruling."
Tennessee Senate Minority Leader Lee Harris congratulated the couples in the case.
"Many of us have been fighting this battle against discrimination for a long time and put in so much effort," he said in a statement. "It has been a long, difficult road to get here. And now we can celebrate."
* * * * *
Matthew Mansell said he was "trying to breathe" after the US Supreme Court ruled in favor of same-sex marriage on Friday.
Mansell and his husband, Johno Espejo, were two of the plaintiffs in the Tennessee case before the court. The couple married in San Francisco in 2008 before moving to Franklin for Mansell's job in 2012. They have since moved back to California.
Even though their marriage was recognized in California Mansell said he was relieved by the decision.
"Now we can live anywhere in the US and be a legally married couple, even if I am transferred," he said. You can't always pick and choose where you live. My family doesn't have to worry anymore."
* * * * *
Tennessee's Republican Gov. Bill Haslam issued a statement on the US Supreme Court's Friday ruling in favor of same-sex marriage, promising to comply with the decision.
The ruling overturned Tennessee's ban and made gay marriage legal everywhere in the United States.
Haslam's statement said the administration will ensure Tennessee's departments are able to comply with the ruling "as quickly as possible."
Meanwhile, the Tennessee Republican Party issued a statement critical of decision and suggesting the fight was not over.
"Tennesseans overwhelmingly voted to define marriage as between one man and one woman. If a change was to be made, it should have been allowed to play out through the democratic process," party Chairman Ryan Haynes said in a statement. He added that, "the issue is far from settled."
* * * * *
Most county clerks in Tennessee seemed to be waiting for guidance from the state before issuing marriage certificates to same-sex couples.
The US Supreme Court on Friday ruled that gay marriage was legal everywhere in the United States, overturning Tennessee's ban.
Sharon Roberson, a deputy county clerk in Maury County, said "The phones have been ringing all morning" with people inquiring about marriage licenses.
The county is waiting to hear from the state how to proceed, she said.
Nashville's Davidson County Clerk's Office issued a statement saying state authorities have promised to "provide timely guidance regarding changes to the documents and processes required under state law."
State Attorney General Herbert Slatery has scheduled a news conference about the ruling for 2 p.m.
* * * * *
Sgt. 1st Class Ijpe deKoe was driving home from work and turning on the radio to listen to the news when his mother called to tell him about the Supreme Court's ruling in favor of same-sex marriage.
"And then the world exploded," he said in a telephone interview.
"You're not supposed to answer text messages while driving, but I could see the phone lighting up like Christmas. And it hasn't stopped."
DeKoe and husband Thom Kostura, of Memphis, were two of the six plaintiffs challenging Tennessee's gay marriage ban and anti-recognition laws. They were married in New York in 2011 before deKoe, an active Army reservist, was stationed in Millington.
* * * * *
KENTUCKY
Among the politicians across Kentucky who rushed to comment on the U.S. Supreme Court's ruling legalizing gay marriage was Lexington Mayor Jim Gray, who is gay.
"This is an historic day for our country, and it's a day that means a lot to me personally," he said in statement. "Today's Supreme Court decision affirms our shared values of equality, freedom and dignity. That is the American way; a way we can all celebrate."
Gray been mayor since 2011 and was re-elected to another four year term in November. He is scheduled to speak Friday night at a banquet sponsored by Lexington Fairness, a gay rights group.
Albert Mohler, who is president of The Southern Baptist Theological Seminary, said the Supreme Court's ruling not only allows same-sex couples to marry, but redefines the meaning of marriage. He called the high court's 5-4 decision "a central assault upon marriage as the conjugal union of a man and a woman" and a threat to religious liberty.
"Assurances to the contrary, the majority in this decision has placed every religious institution in legal jeopardy if that institution intends to uphold its theological convictions limiting marriage to the union of a man and a woman," Mohler said. "This threat is extended to every religious citizen or congregation that would uphold the convictions held by believers for millennia."
* * * * *
Matt Bevin, who is the Republican nominee in the Kentucky governor's race, said he disagrees with the Supreme Court decision. He says "activist judges" are ignoring both the will of the people and the Constitutional principle of states' rights.
He called the ruling "regrettable" and criticized the Democratic nominee in the governor's race, Attorney General Jack Conway, for not pursuing the state's appeal to the Supreme Court.
Conway has said that he did not pursue the appeal because he felt the state's ban on gay marriage was unconstitutional.
* * * * *
Kentucky Gov. Steve Beshear has told the state's county clerks to issue marriage licenses to same sex couples following a landmark U.S. Supreme Court decision.
Beshear sent a letter to all 120 county clerks telling them the Department of Libraries and Archives will send them a gender neutral form today along with instructions on how to use it. He told the clerks to consult with their county attorneys with specific questions, but said he knows they will respect the rule of law.
Beshear, a Democrat, made national news last year when he overruled the state's Democratic attorney general and hired outside attorneys to defend the state's same sex marriage ban. In the letter he told the clerks that while their oath and the Supreme Court cannot tell them what to believe, it does tell them how to act.
Beshear said in a statement that the state pursued its appeal to get a "final determination of what the law in this country would be" and that the ruling Friday "finally provides that clarity."
* * * * *
A spokesman for The Family Foundation of Kentucky, an organization that advocated for the state's ban on gay marriage, responded to the ruling by saying the Supreme Court "has gone rogue from the Constitution." According to Martin Cothran, the decision "has nothing to do with interpreting the Constitution; this has everything to do with an elite caste of judges who think they have the power to rewrite it."
* * * * *
Kentucky Attorney General Jack Conway says the ruling makes it clear that "the government cannot pick and choose when it comes to issuing marriage licenses and the benefits they confer." He says he did his duty as attorney general in defending Kentucky's constitutional amendment against gay marriage, but declined to participate in the appeal because he agreed with a lower court ruling that the amendment was unconstitutional. He says it is time for Kentucky to move forward "because the good-paying jobs are going to states that are inclusive."
* * * * *
It's the greatest day of Timothy Love's life. He says he was overwhelmed with emotion when the U.S. Supreme Court ruling came down Friday morning, one that will finally allow him to marry his partner, Lawrence Ysunza, in their home state of Kentucky.
The couple passed on repeated opportunities to marry in other states, because "when we came home it would mean nothing."
The two are set to be married in October, the week that they met 35 years ago. Love says they have waited so long, they can certainly wait a few more months.
* * * * *
Some county clerks expect same-sex couples to begin streaming into their offices for marriage licenses, particularly in Louisville and Lexington, the state's biggest cities.
But the clerks will wait for word from the governor before they proceed.
Kelch, spokesman for the Jefferson County Clerk in Louisville said they hope not to have to turn people away, but "our hands are tied."
The Kentucky Department of Libraries and Archives distributes the marriage license templates to county clerks. The department has researched alternatives to accommodate same-sex couples, said spokeswoman Cathy Lindsey. But she declined to say how quickly the marriage license forms could be updated and disseminated.
She said an estimate would be speculative and the office "wouldn't want to pin people's hopes and dreams on that."
* * * * *
Tony Schmuckie can't stop giggling.
He exclaimed "oh my God, oh my God, oh my God." He was working from his Louisville home when a friend texted him the news. He says Goosebumps rose all over his body. He has been with his partner, Dan McQueen, for 13 years. He found the one person he would want to marry, he said, but could barely believe he'd one day be able to.
He said, "I've been waiting my entire life to see this. It's a huge, huge change for the future."
Now he and McQueen are planning a wedding for next summer.
* * * * *
County clerks across Kentucky will now look to the governor to decide how and when to begin issuing marriage licenses to same-sex couples.
Jordan Kelch, spokesman for the Jefferson County Clerk in Louisville, said the office "can't just go rogue and start issuing marriage licenses." He says the changes will be made as soon as they are directed.
A spokesman for Gov. Steve Beshear declined this week to describe the governor's plan for implementing the court's decision. Beshear is expected to soon release a statement about how the state intends to make the necessary changes.
Chris Hartman, director of Louisville's Fairness Campaign, said he hopes the governor's message will be strong and decisive, and that he'll direct the clerks to start issuing marriage licenses right away.