Is Pope struggling with limits of rhetoric on anti-Christian violence?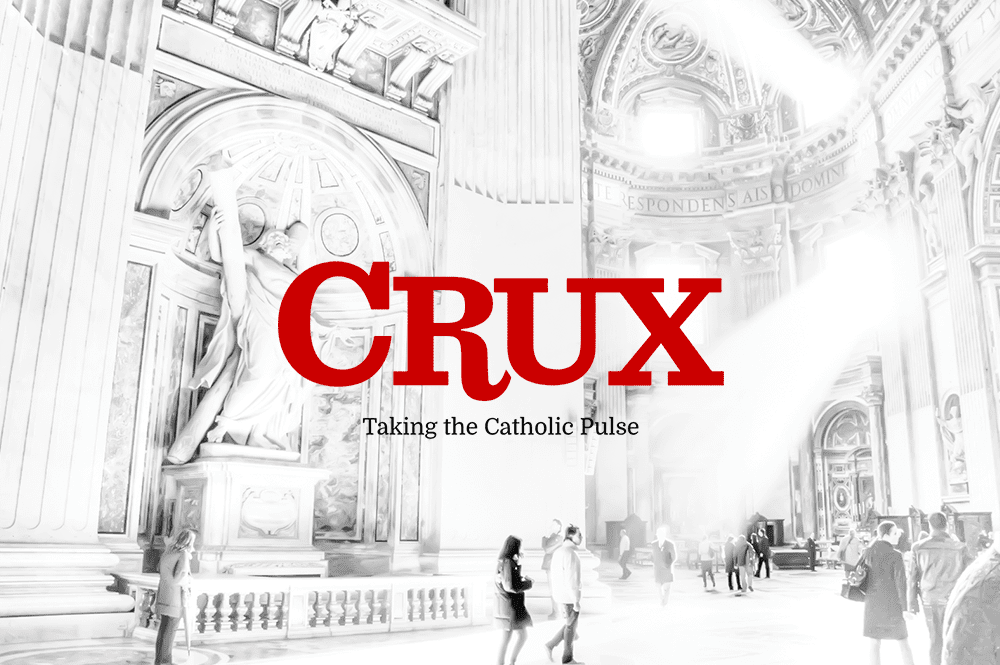 ROME – While anti-Christian persecution around the world never takes a break, it's well known there are certain periods of special risk each year, above all the Christmas season. The danger zone usually runs from mid-December to mid-January, given the differences in Christmas dates between Western and Eastern churches, meaning we're about halfway through.
Christmas is a favorite moment for such assaults for a couple of reasons – in part because of the symbolic shock of doing violence at such a holy time, and in part for the simple reason that Christians tend to show up at church in greater numbers over Christmas, so radicals looking to do them harm get a bigger bang for their buck.
So far, evidence suggests this will be another difficult Christmas season, even if relatively mild compared to years past.
In Nigeria, four Christians were killed during an assault on a Christmas carol service by a Muslim Fulani tribesman. A second attack on a Christian gathering in the same area left six more people dead, including a six-year-old child. Overall, the watchdog group International Christian Concern estimates there have been roughly 100 attacks on Christian villages by Fulani militants in 2017, with a death toll of some 200 people. Meanwhile, the Nigerian military said it foiled a planned Christmas Day assault in the northeastern city of Maiduguri by Boko Haram militants, amid heavy fighting.
In Pakistan, two suicide bombers struck the Bethel Memorial Methodist Church in the southwestern city of Quetta one week before Christmas, killing nine people and leaving roughly 60 injured. Responsibility for the attack was claimed by members of the Islamic State, part of an accelerating pattern of violence against the country's Christian minority.
In Egypt, dozens of Muslims attacked the Prince Tawadros church in Giza, about 60 miles south of Cairo, on Dec. 23. Although the church was ransacked and several worshippers were injured, there were no fatalities. However, similar anti-Christian assaults by Islamic militants since last Christmas are believed to have claimed at least 100 lives and left scores more wounded, while spokespersons for the Islamic State have vowed to keep Egypt's Christian minority a central target.
In India, Christians singing carols in pre-Christmas celebrations were arrested in the northern city of Aligarh and charged with "forced conversions" of Hindus, a serious crime under Indian law. A Hindu nationalist leader published an open letter warning Christians to keep their Christmas celebrations private, especially in areas where Hindus are a majority. Much the same thing happened in Rajasthan, in the northwestern part of the country, where Hindu radicals disrupted a Christmas service charging forced conversions were going on. In Satna in north-central India, radicals assaulted another Christmas service and burned the car of a local priest while chanting Hindu Jago Kristi bhago ("Wake up Hindus, Go away Christians!") While no one died in these incidents, watchdog groups say India set an all-time record for anti-Christian violence in 2017, as the impact of militant Hindu nationalism becomes steadily more profound.
This is only a partial set of examples, but it's enough to make the point that in some parts of the world, Christians risk life and limb for the simple act of showing up at church to celebrate the birth of Christ.
Also on Thursday, the Catholic news agency Fides released its annual report on missionaries killed during the past year, documenting the deaths of 23 people — thirteen priests, one male religious, one nun, and eight laity. Once again Latin America was the most dangerous place in the world to be a Catholic missionary, with eight priests killed, one religious, and two laity. In Mexico alone, four priests met with violent deaths in 2017.
"Violence against the clergy has grown in recent years, without seeing any effective action to stop it," said Father Omar Sotelo, director of the Catholic Multimedia Center of Mexico. "The population permanently is exposed to criminality, we know that well, but now above all the priesthood has become a dangerous ministry; in the course of the last nine years, Mexico is the country with the largest number of assassinated priests."
The Fides report indicates that the number of deaths is only the tip of the iceberg, because it doesn't include missionaries who were kidnapped, beaten, physically harassed or threatened during the past year, nor does it include figures such as Bishop Jean-Marie Benoit Bala of Cameroon, whose death in June officially is considered a suicide, even though the country's bishops have contested that claim vigorously.
In the face of such realities, it's striking that Pope Francis so far has chosen not to make any direct mention of such anti-Christian violence during this Christmas season. That stands in contrast to 2016, when he used the feast of St. Stephen, the church's "protomartyr," to deliver a hard-hitting Angelus address on the subject.
In effect, St. Stephen's has emerged in recent years as a sort of unofficial "World Day of Persecuted Christians," so it's noteworthy to see the pope avoid the subject this time around.
(In fairness, in his noontime Angelus address this Christmas Eve, the pope appealed for the release of kidnapped priests, religious and laity around the world, but he didn't link that call to any specific incident of anti-Christian violence.)
Perhaps one explanation lies in the fact that 2017, in some ways, has been a year in which Francis has been forced to come to terms with the limits of rhetoric. In Egypt in April, he had to walk a fine line between calling out mainstream Islamic leaders and not inflaming radical currents in ways that would put minorities further at risk; in Myanmar, he opted not even to use the word "Rohingya" to refer to the country's oppressed Muslim minority at the advice of his own local cardinal, who warned that hard-line Buddhist nationalists wouldn't react well.
Moreover, a pope aspires to be a champion of human rights and dignity for all, not just his own flock, and there is a risk of coming off as overly confessional in talking too specifically about Christian suffering.
Still, having sat with the victims of anti-Christian violence around the world, I can report that by far the most common thing you hear when you ask what Christians in the West can do for them is, "Please don't forget about us."
In their homes, the world's most at-risk Christians are often doubly or triply isolated – by creed, yes, but often also by caste, or poverty, or ethnicity and language. At least as much as the physical threats, they suffer from a deep psychological fear that no one knows what's happening to them, and that no one really cares.
In that context, a statement from a pope that they're in his heart and prayers can make an enormous difference, even if, in the short run, it may not do much to abate the danger.
We'll see what Francis has to say over the rest of this Christmas season, including his Jan. 8 address to diplomats accredited to the Vatican, which is usually an overview of foreign policy priorities for the coming year.
No doubt, the ears of suffering Christians around the world would perk up if their fate is somewhere in the mix.