Vatican finance guru's exit suggests 'Back to the Future' dynamic on reform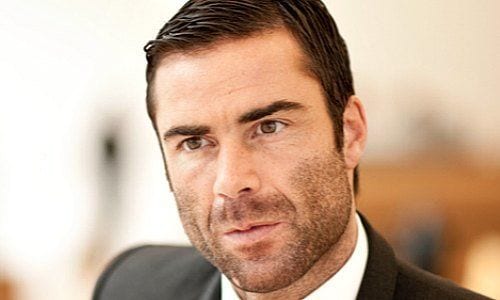 KEY WEST, Florida – Logically speaking, it may be contradictory to call something both mystifying and utterly predictable, and yet that seems to be a near-constant when it comes to the Vatican's handling of sensitive or potentially embarrassing news.
The latest case in point comes with the departure Monday of René Brülhart, the Swiss lawyer who, since 2012, has led a new anti-money laundering watchdog unit created under Pope emeritus Benedict XVI.
In a statement on Monday, the Vatican said Brülhart is departing at the end of his term and that a successor has already been chosen and will take office as soon as the pope is back from his Nov. 19-26 trip to Thailand and Japan, in order to assure "continuity of institutional action."
In other words, nothing to see here, all quiet on the Roman front.
Except, of course, that's hogwash.
First of all, the president of the Financial Information Authority (AIF) has no fixed term of office. Thus, to assert that it's the end of a non-existent "mandate" is prima facie dubious.
Further, Brülhart himself debunked that claim in a comment Monday to Reuters, in which he made it clear that he had resigned, not simply completed a term.
The background is clear to anyone who's been following recent vicissitudes in terms of the Vatican's financial operation.
On Oct. 1, the Vatican gendarmes conducted raids on the offices of both AIF and the Secretariat of State as part of a probe launched by the Promoter of Justice related to a property deal in London. In a nutshell, the Secretariat of State had initially spent $220 million buying a share of a former Harrods warehouse in Chelsea slated to be converted into luxury apartments, then wanted another $170 million in a loan from the Institute for the Works of Religion, the so-called "Vatican bank," to buy the property outright when its relationship with the Italian financier who brokered the deal soured.
The bank's board balked at the request and reported it to the Promoter of Justice under new transparency norms adopted under Benedict and Francis. As part of the investigation, Brülhart's deputy at AIF, Italian layman Tommaso di Ruzza, was suspended.
It seemed curious at the time, and remains even more so now, that the raids and suspension occurred at a moment when AIF was conducting a thorough review of the bank, and when the Promoter of Justice was facing criticism (from AIF among others) for failing to prosecute money-laundering cases. Many drew the understandable conclusion that an internal power struggle was underway to weaken AIF.
Brülhart was compelled to put out a statement defending di Ruzza, who's subsequently been reinstated.
To this day, no one at AIF has received an inventory of documents seized during that Oct. 1 raid, which is especially problematic given that AIF has entered into binding international agreements with other national financial intelligence units, including the United States, regarding the confidentiality of information shared about financial transactions.
In effect, it could be argued that the Vatican is now in breach of those agreements unless assurances are given regarding where that data was taken, who has possession of it, and the uses to which it's being put.
Further, neither AIF nor anyone else has been given a formal explanation of what the reasons for the raid were, or what alleged wrongdoing motivated it.
Given all that, it doesn't take a genius-level systems analyst to conclude that Brülhart was simply fed up and decided to walk away.
For the Vatican, the timing of all this almost couldn't be worse. In spring 2020, it faces its next review by the Council of Europe's anti-money laundering agency Moneyval, when the main issue is expected to be not the new legislation that's been adopted but its real-world implementation – including the stability of the personnel and entities charged with implementing it.
That's especially worrying for Rome given that Brülhart was easily the most respected Vatican figure in the international financial community, with a background as a former director of Liechtenstein's financial intelligence unit, where he helped end the country's reputation as a financial pariah, and as the vice-chair of the Egmont group, a global network of financial intelligence units.
During Brülhart's seven years at AIF, he notched a string of impressive successes, including the Moneyval process, the MOUs signed with various countries, and, most recently, the Vatican's entry into the Single Euro Payments Area (SEPA), which allows the Vatican bank to have its own IBAN code to facilitate wire transfers.
As far as Brülhart himself goes, he'll be fine. Most likely he'll go back into the secular world of financial intelligence and regulation, where his reputation is intact, and at 47, he's got all the time in the world to find new mountains to climb.
For the Vatican, the forecast is less rosy.
For some time it's seemed clear the pope's much-ballyhooed financial reform has been stalled. The recent appointment of Spanish Jesuit Father Juan Antonio Guerrero as the new head of the Secretariat for the Economy, a figure with no previous Vatican experience and no particular background in terms of financial expertise, did little to reassure anyone that real change is in the offing.
RELATED: New head of Vatican's economy office needs strong papal backing to succeed
Today it's difficult to resist the sense that Rome is headed back to the future, meaning a situation in which financial management is lodged with a largely Italian nexus of clerics and lay financiers, and where power dynamics have at least as much impact on outcomes as financial norms and best practices.
Perhaps it's unreasonable to expect the Vatican's communications team to put all that in a statement, at least quite so bluntly. Just don't try to tell us there's nothing to see here, when the eye test reveals something else indeed.
Follow John Allen on Twitter: @JohnLAllenJr
---
Crux is dedicated to smart, wired and independent reporting on the Vatican and worldwide Catholic Church. That kind of reporting doesn't come cheap, and we need your support. You can help Crux by giving a small amount monthly, or with a onetime gift. Please remember, Crux is a for-profit organization, so contributions are not tax-deductible.