"Cooks with Collars" offers a delicious counter-narrative about Catholicism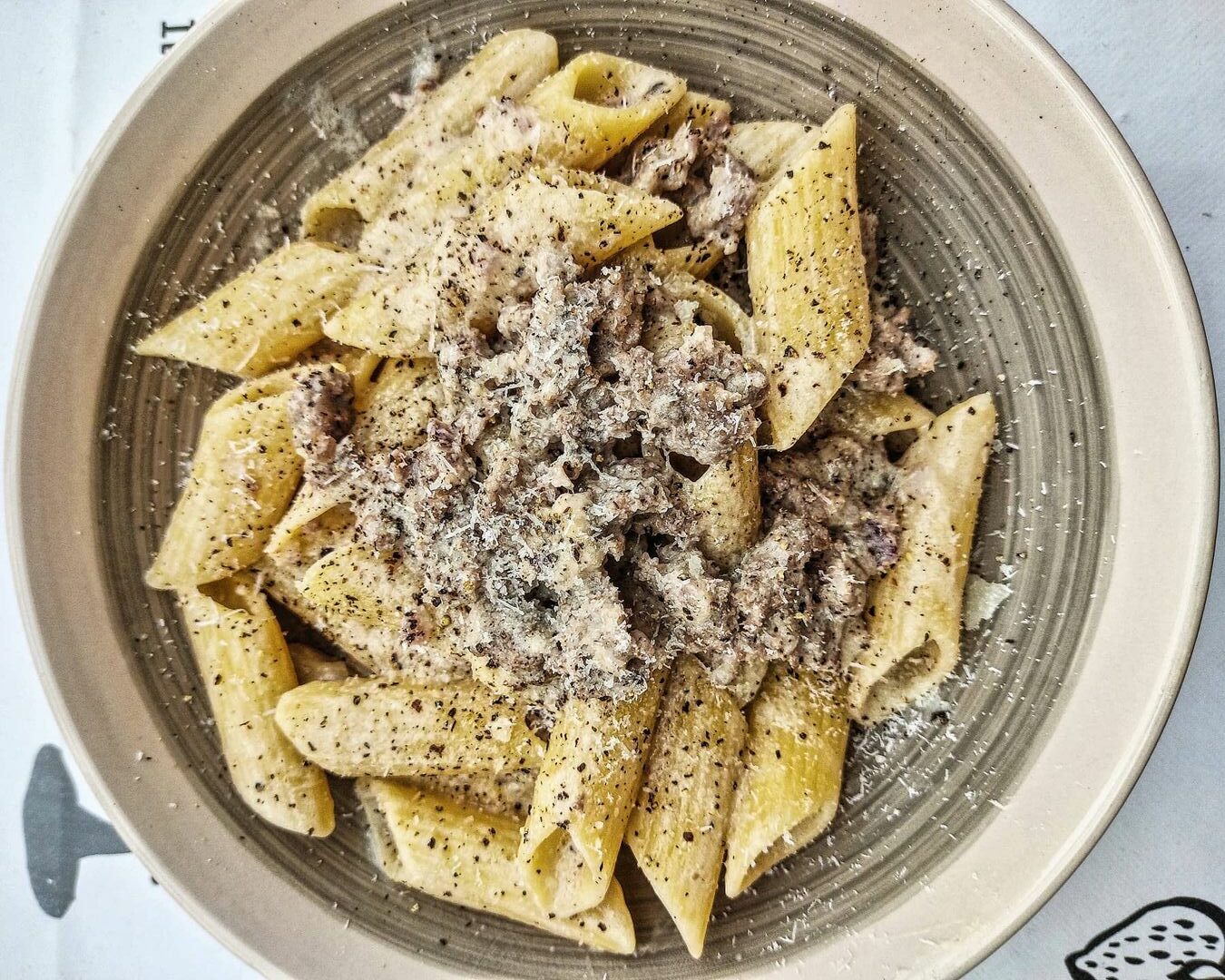 ROME – A recent US News and World Report global survey asked respondents to rank countries in terms of which one has the best food. Though it's obviously a subjective enterprise, here are the results:
1) Italy
2) Mexico
3) Spain
4) Greece
5) Thailand
6) France
7) Turkey
8) India
9) Brazil
10) Portugal
For our purposes, here's the main take-away: Six of the top ten nations in terms of deliciousness are historically Catholic cultures, including all of the top three.
Really, this should be no surprise. Catholicism is a tactile, sensual faith, in which the central act of devotion, after all, is a sacramental meal. "Babette's Feast," Pope Francis's favorite movie, lays all this out in glorious technicolor, as a French cook wins the hearts of abstemious Danish Protestants with a lavish dinner.
All this by way of introducing the latest edition of what is, by far, my favorite annual Catholic fundraising exercise: "Cooks with Collars," an online competition in the Diocese of Allentown, Pennsylvania, in which parish priests make videos preparing various dishes, and people "vote" for their favorites by making donations to Catholic Charities.
This is the third edition of the competition, and so far this year it features 44 entries, representing about a quarter of all the priests in the diocese, and has raised more than $50,000 on the strength of 778 donations. (Those numbers were current as of this morning Rome time.)
The competition will remain open until Feb. 20, with winners announced the next day, Feb. 21, which is "Fat Tuesday," the last day before Lent – or, as it's known in Pennsylvania Dutch argot, "Fastnacht Day," referring to the fried doughnuts traditionally served on the day.
At the moment, the leading vote-getter is the entry from St. Ignatius Loyola Parish in Reading, Pennsylvania, which features Father Zachary Wehr making haluski, a fried cabbage and noodles dish popular in Polish and Slovenian cultures, along with the pastor, Father Thomas Bortz, making bacon ice cream.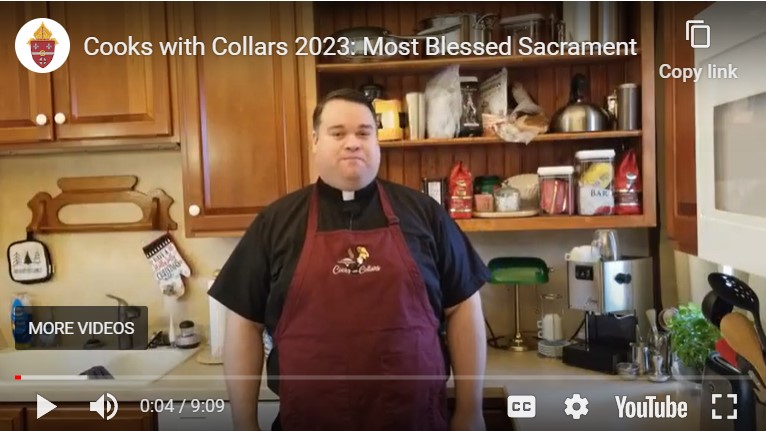 Personally, however, I was more taken with the entry from Most Blessed Sacrament Parish in Bally, Pennsylvania, whose pastor, Father Richard James, served up one of my top-five favorite Italian dishes: Pasta alla norcina, typical of the Umbria region in north-central Italy. Norcia, for which the dish is named, is a small town of about 5,000 souls in Umbria, about 100 miles north and west of Rome, and its most famous native son was St. Benedict, the founder of western monasticism.
(It would be a fascinating ecclesiological and gastronomic exercise to debate which is Norcia's greater gift to humanity: Monastic life or norcina pasta. Thankfully, Catholicism is a both/and tradition, so we don't have to choose.)
Typically made with a short pasta such as rigatoni, the principal ingredients of the sauce, as presented by James, are sausage, pecorino cheese, diced onion, cooking cream and white wine, plus salt and pepper.
A quick bit of internet research tells me that James worked on a moral theology degree in Rome, with a thesis devoted to "Fraternal Correction Within the Priesthood." In that spirit, I hope he won't mind if I issue a strong dissent from his decision to omit black truffles from the recipe, which, in my view, give the norcina sauce its most distinctive (and mouth-watering) flavor.
That said, James nonetheless presents the recipe with great gusto, and he gets major street cred for insisting on not using pre-packaged Italian sausage as it's usually found in the States, but instead putting some cubed pancetta through a food processor and adding some ground pork.
Using the online donation system, I sent some love to Most Blessed Sacrament Parish. In the meantime, in honor of James, I'm going to make rigatoni alla norcina for our Sunday lunch … but with the truffles, of course. I'll wear my own "Cooks with Collars" kitchen apron, which organizers were kind enough to send along last year. (Since the pastor — honest to God, I'm not making this up — is actually named "Rick James," I'll also be listening to "Super Freak" while I dice the onions and grind the pancetta.)
Aside from the simple fact that I love to cook and to eat, even after my esophageal surgery in October, I find the Cooks with Collars exercise fascinating for other reasons too.
First of all, the competition was born in 2021 as a response to the Covid-19 pandemic, at a time when many parishes were unable to hold traditional in-person festivals and other fundraising events. In that sense, it's a classic example of Catholic pastoral creativity — in this case, taking the lemons of a public health crisis and making, not just lemonade, but limoncello.
Beyond that, a time when the Catholic priesthood isn't exactly drowning in good PR, the videos prepared for the competition provide a powerful counter-narrative. They showcase priests as relaxed, funny, happy, and authentically human, as at home in the kitchen as in the confessional.
In turn, the whole thing is a reminder of the vast gulf that separates public perceptions of Catholicism from the internal reality.
If your impressions of the Catholic Church were formed entirely by news sites, TV coverage and blogs, you'd think it's an angry debating society, torn apart by internal divisions and reeling from a whole series of scandals.
Those things are, undeniably, part of the picture. Yet what those images miss is the Catholic spirit of laissez les bons temps rouler. In reality, the Catholic Church at its best is full of laughter, warmth and delight – as the saying goes, if you're not having fun, you're not doing it right.
Catechisms present what the Catholic faith teaches. Meals, however, help capture what it feels like, what it smells like, and, of course, what it tastes like. If you ever find yourself trying to change somebody's perception of the church, by all means give them its doctrine – but do it over a plate of norcina, and I guarantee better results.
To all those involved in "Cooks with Collars," therefore, a hearty buon appetito!